Located in Slovenia, the Compact Karst House, by dekleva gregorič arhitekti, resonates the aura of a bygone era, where the residential neighbourhood stood surrounded with oak trees and calcium mineral deposits. It depicts a quaint picturesque structure, where tradition prevails and shrouds the façade of the house. Accordingly, in keeping with the vernacular architecture of the region, the house revolves around the concept of a compressed and dense interior built with rugged stone blocks providing fabulous interior design ideas.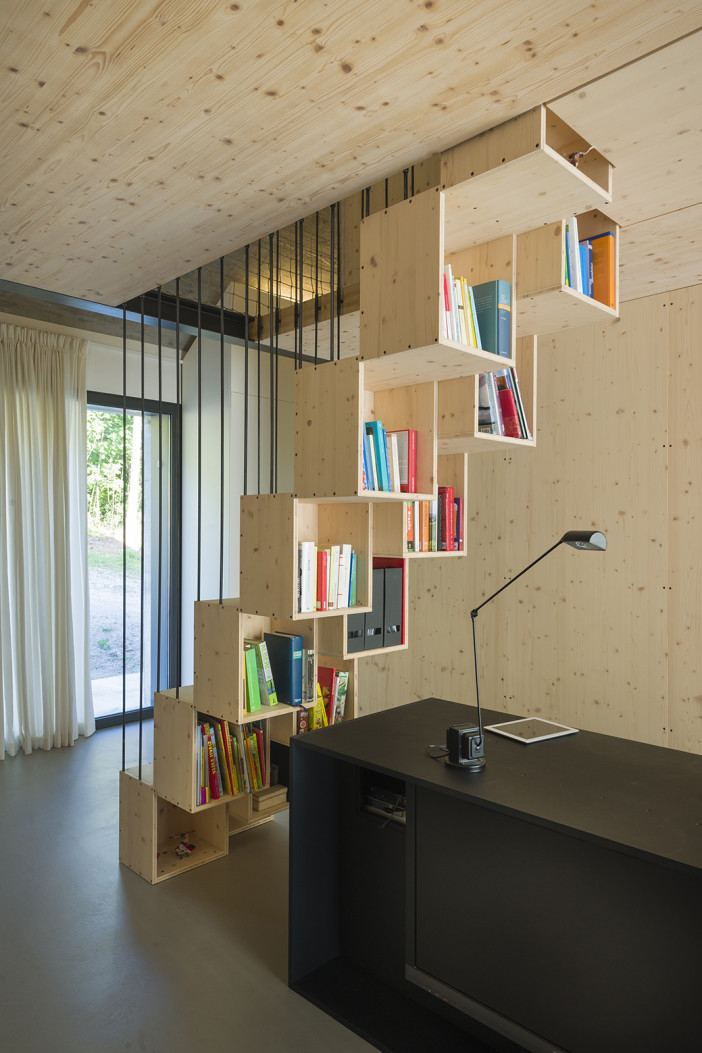 Primarily, developed as an archetype building, the house caters to unite conventional and modernism as one volume in the house. The addition of a high steeped roof, over a colossal structure, enhances the vertical dimension of the house and gives the façade a grandeur appearance. Likewise, the structure stands built with two levels, linked by a stair, using wood as the predominant material for the house.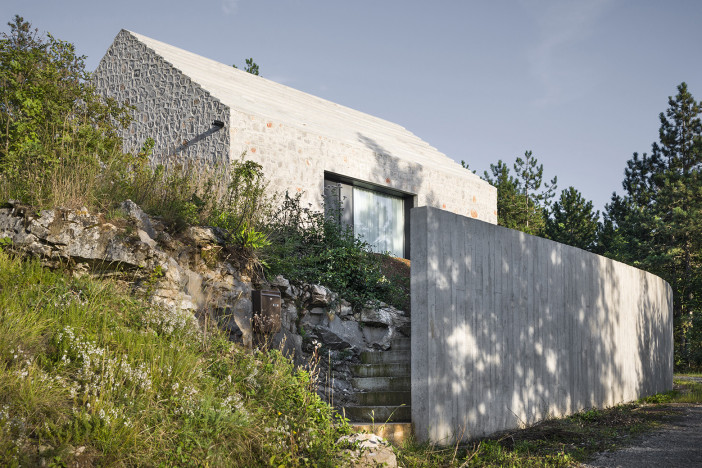 At a close observance, the lower volume of the house encompasses family zones with guest rooms, thus enabling a mixed-use spatial arrangement with open spaces. On the other hand, the upper volume of the house stands entitled to viewing the pristine clear sky and experiencing the fresh burst of the air, all through the year. Besides that, there are additional bedrooms on the upper volume for the family along with a reading room. Likewise, the stair connecting the two volumes acts as a storage closet for stacking books and toys.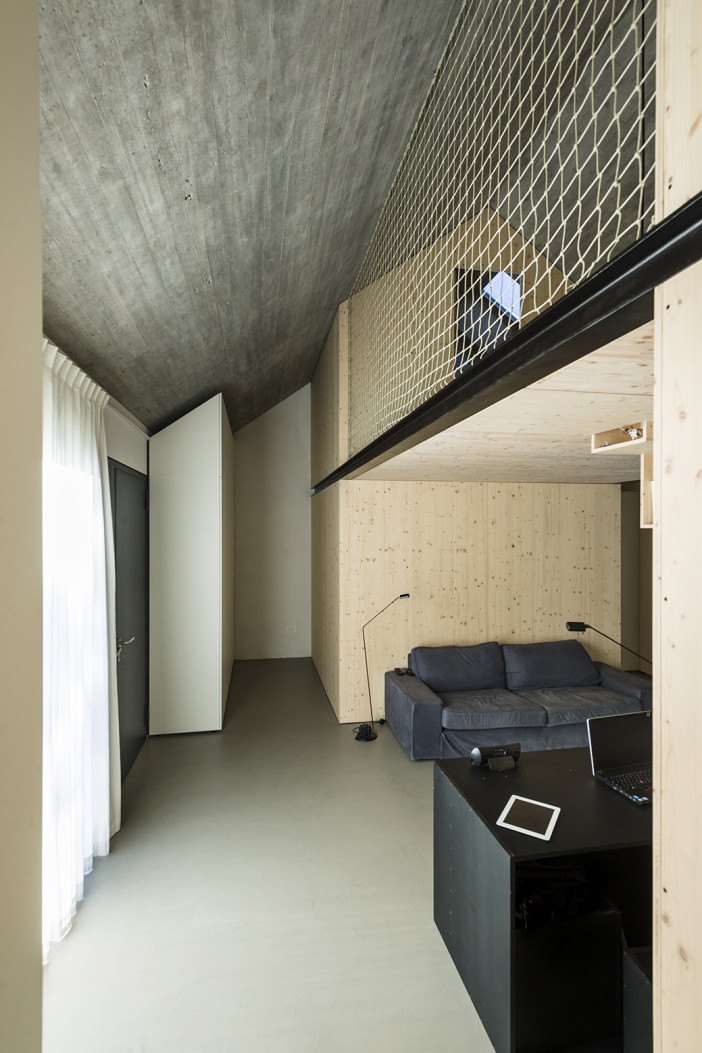 Conversely, the position and arrangement of windows on the façade of the house holds significant importance, which allows the occupants to witness the mesmerising beauty of the surrounding mountains and green pastures. In essence, the tie between the ash grey streaks of oak, with the simplistic volume of the structure, evokes a picture of tranquillity and calm sensation, which chimes through the air. Overall, a very picturesque image, the house represents the changing times, which preserve the architectural language of the bygone times.
Photos By :- Janez Marolt