This magnificent concrete house is located in Madrid, Spain and is among the best creations of famed design studio A-cero Architects.
A Cero architects
The exteriors: The house has been designed in three levels with a basement, which can be reached using the garage or the main entrance. The entire design facilitates the public living spaces in one level and the private rooms and bedrooms on another. The public spaces include sports facilities and swimming pool along with a space for relaxation and family time. The living room, dining room, and office along with the bedrooms are on one floor, and the other parts of the house include the bathrooms, closets, combined with additional rooms and kitchens. Each of the rooms on the upper floor has large glass walls and windows that bring the maximum light and airing inside the private spaces.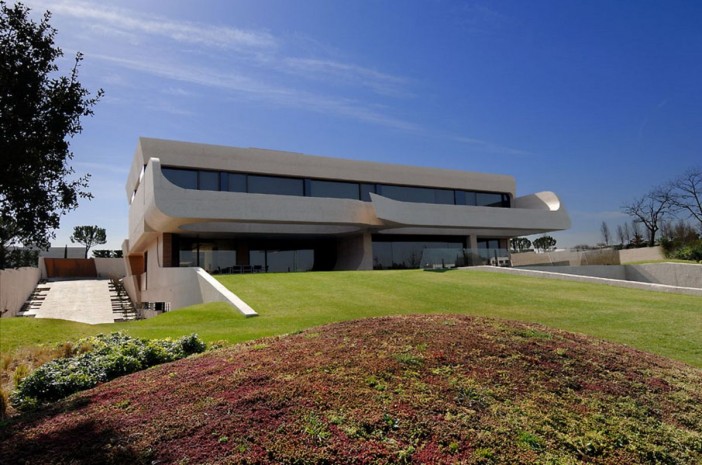 The interiors: Since the designers haven't given much information on the interiors, the information for the flooring, walls, lighting and furniture is limited for us. Keeping the main highlight in the exterior concrete structure, the house looks more like a one unique shape. Parts of the concrete structure have been covered with wooden panels that give an additional level of layering and texture to the exteriors.
A cero concrete house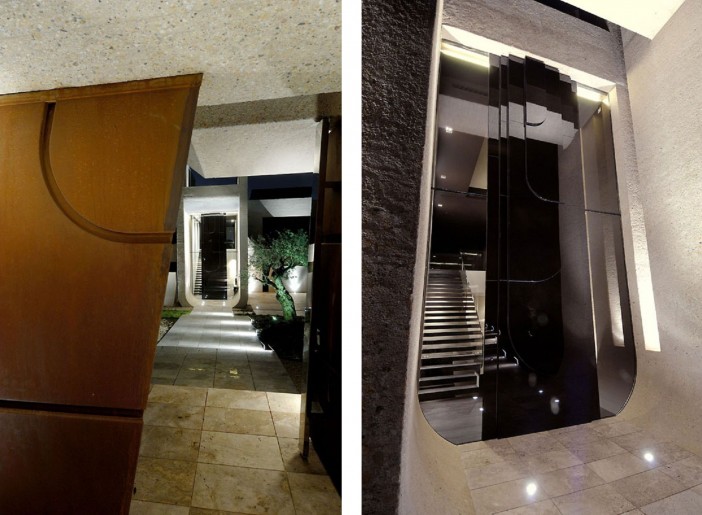 The lighting: The designers have ensured that by the night, the house looks even more mesmerizing with unique garden and exterior lighting used in most of the parts. Bringing more attention to the designs, pave ways and curves of the structure with small LED lights, the house seems to be more like an attention seeking construction.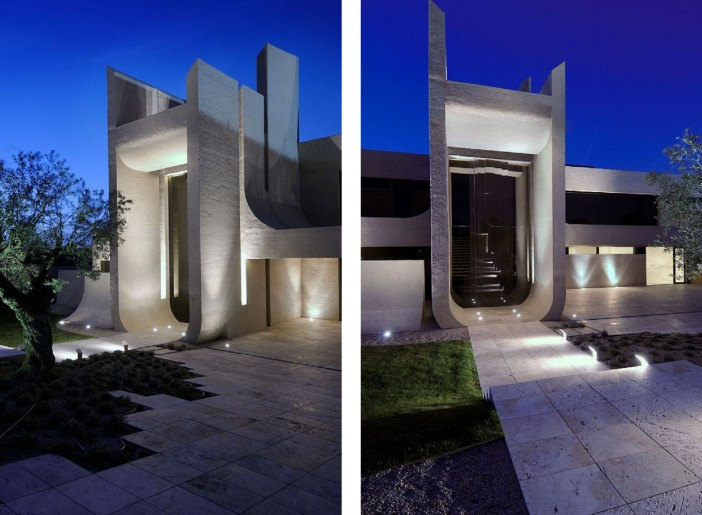 For those looking for inspiration for a modern home that is not stereotyped, this is a home that can give quite a few thoughts.
Photos courtesy of A-cero