The Connemara project has been done and completed by Peter Legge Associates, a design studio based out of Dublin. The main work has been about transforming two different abandoned cottages into a home for contemporary living for a single family. The location of this unique home is Connemara, which is in the west of Ireland.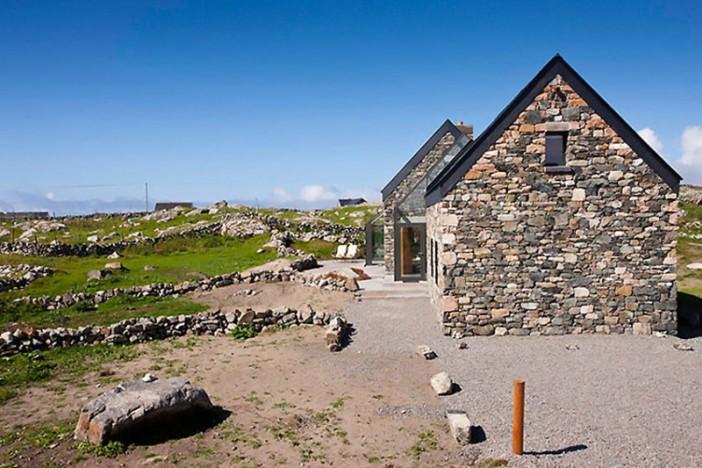 The exteriors: Making the most of the existing structures and the beauty of the rocky surroundings around, the design studio has worked to make the home seem like a part of environment. The exteriors of the house are designed in stone clad style, just like what one would in the nearby regions. The sloping roof is meant to cater to the needs of the environment, while the large metal frames and glass windows and sliding doors make way for the owners to enjoy the exteriors. The doors open to the large free areas that offer panoramic views of the location around.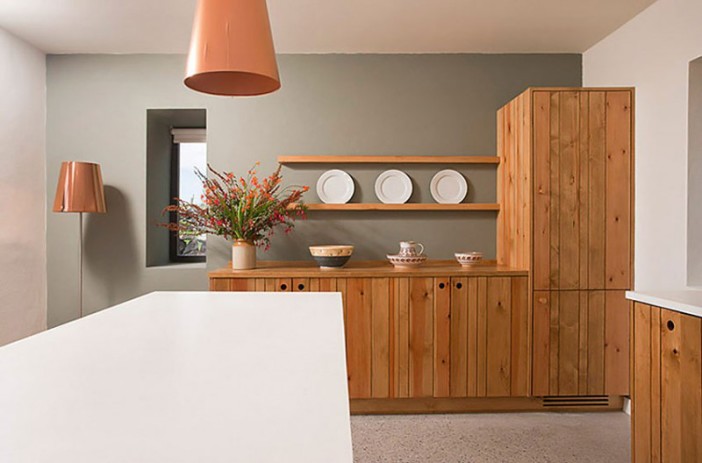 The interiors: If the exteriors are about having stone, the interiors are designed with huge touches of wood for that massively likeable feeling. From the kitchen cabinets to the light shades and fire area, the entire house is planned with an intense feeling of warmth of wood offering some beautiful interior design ideas. The flooring for most of the house, mainly the living areas, is in concrete while the rest of the bedrooms are done in wood.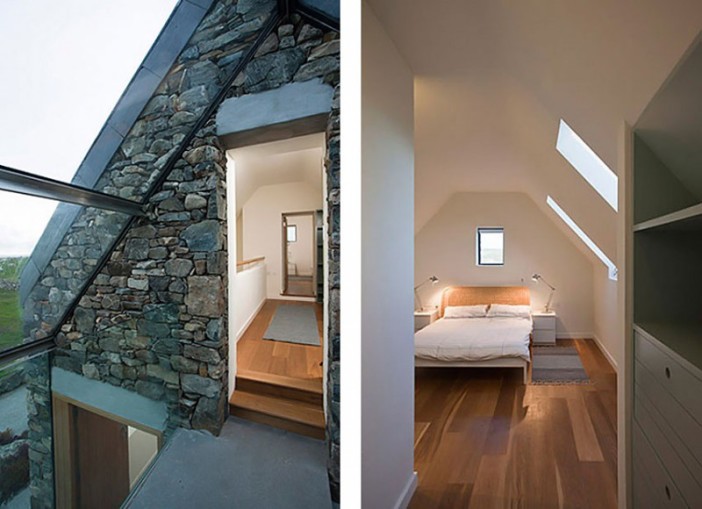 Furniture and lighting: The furniture of the house is chosen in accented colors like red, along with natural elements like wood. The choices vary for each of the rooms with special attention paid to the overall color and texture. As for the lighting, there are pendant lamps that are used in series with interesting shades while there are regular LED lights that have been used in some parts.
Photos by: Legge Associates