Zagreb-based design studio DVA Arkhitekta designed this beautiful contemporary home. Perfectly placed in the historical town of Varaždin in Croatia, what works in favor of the design of this modern residence is the use of traditional and classical styles.
The exteriors: The house features on a large area and features a large grass garden inside it. For the exteriors, the designers have worked extensively on the use of traditional brick style design with use of glass for a perfect balance. The large garage door is made of complete wood and can accommodate more than one car at a time.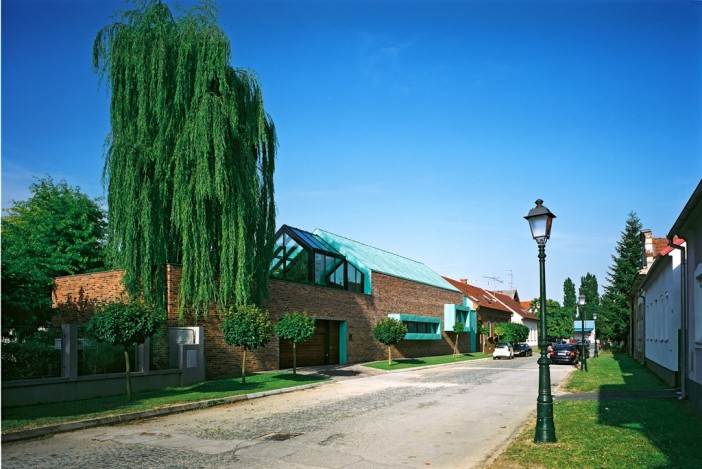 The interiors: Modern interiors of the house are blend of many things, which give the property a much needed free space. The windows are large with huge glass panels in use, while the doors are non-existent in the living room. Without using too many colors in the house, the design studio has kept the walls and ceilings in simple plastered form with white as the main shade. Accents of color in the room come from beautiful wooden flooring and staircase along with the beams in the house in black. Inside the premises, one can find large green plants, which is an attempt to breathe in fresh air for the owners.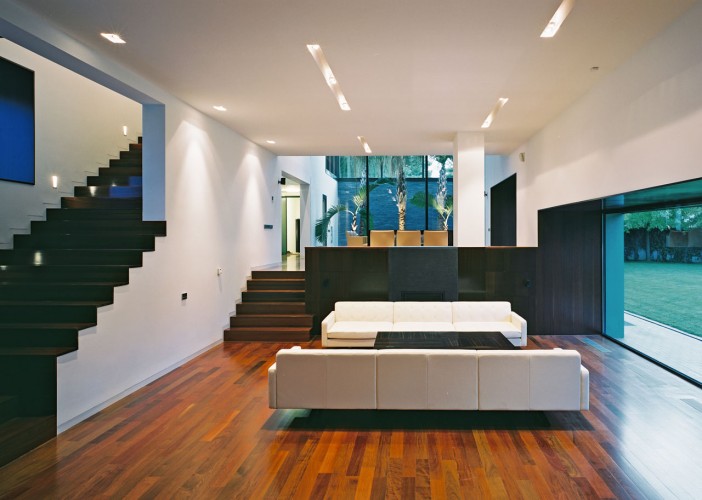 Furniture and lighting: With beautiful LED lights used on the ceiling and as footlights along the staircase, the house glows with beauty by the night. Rather than using lamps and other source lighting option, the focus in the interiors is to bring essence with soft yellow lighting. The furniture is mostly in the contemporary style in black and supple shades without too many colors in use. The free floor space gives the house a very grand feeling!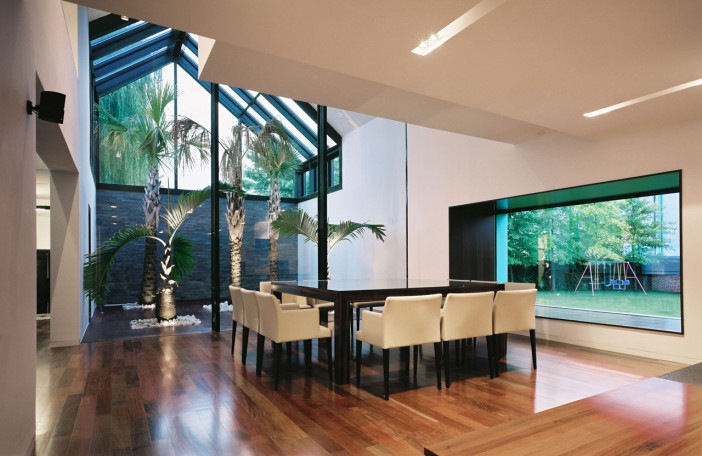 Photos by: Robert Leš