Architectural Designer
This stunning contemporary beach house is located in Las Palmeras close to the city of Lima, in Peru. The beautiful location works extensively in favor of house that has been conceived and designed by Artadi Arquitectos – famed studio of Lima.
The exteriors: The entire house has been designed in three different levels, each having a functional existence of its own. The first level has the garage with the guest rooms and service areas, while the second level has bedrooms and main rooms. The third level has swimming pool, dining-room, terrace with the kitchen and living-room. The designers have worked extensively on ensuring the views are best used at the upper levels in the entire concrete structure. The upper levels are necessarily extended and there are open spaces for amazing views of the ocean. The garage of the house has a wooden entrance gate designed in style.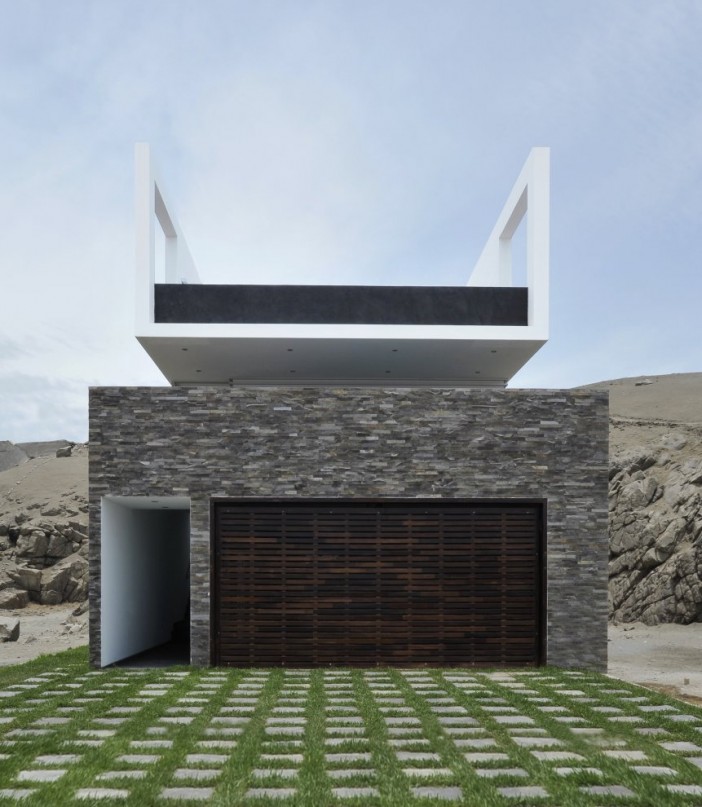 The interiors: Each of the rooms has been designed with extensive functionality and use in mind. The upper rooms are meant for enjoying the views and have well done dark tone flooring. A staircase in marble and wooden steps link the floors with each other and the walls are in a smooth style in white without unwanted detailing. The beauty of each room comes from the fact that there is a lot of free floor space with limited use of furniture.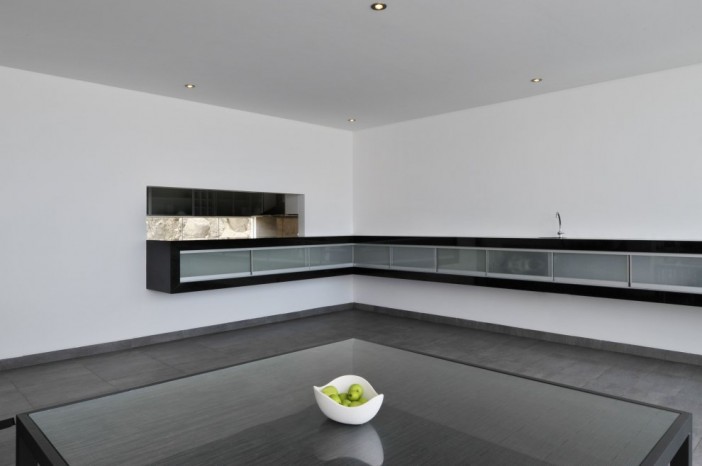 Furniture: While there are some contemporary modern furniture used in the living spaces, most of the storage spaces are aligned with the walls. There isn't much information available on the other living area furniture, but the lighting is mostly about small LED lights spread on the ceilings. There are also wall mounted lamps and lights used in some rooms.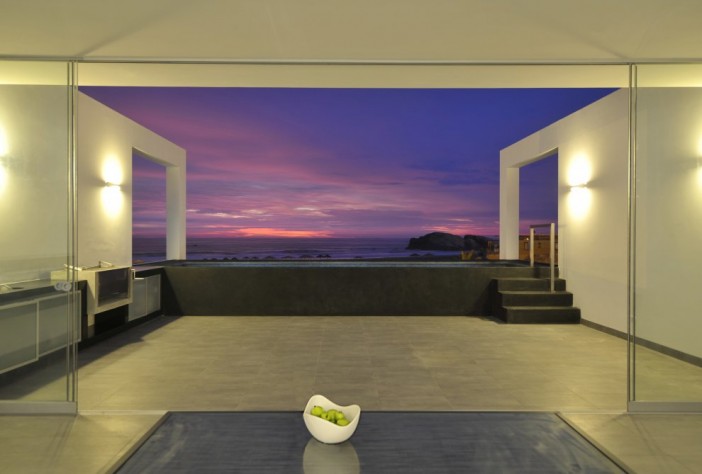 A perfect beach house!
Photos by: Elsa Ramirez