The Espriss Café is a locale bistro, designed by Hooba Design group, in Tehran, Iran. Formerly a souvenir street shop, it is now restored into a café with a profound and innovative design, based on site hierarchy of surrounding buildings around the region.
In the light of this, the existing elements from the street shop underwent a transformation, where the spatial flow and composition of spaces remained the utmost priority. Even more, the materials used for the café relate to an urban look, where bricks for the façade in intricate patterns formed a silhouette of the elevation. In addition, these bricks had a glassy look, which created water like appearance to form on the surface of the bricks.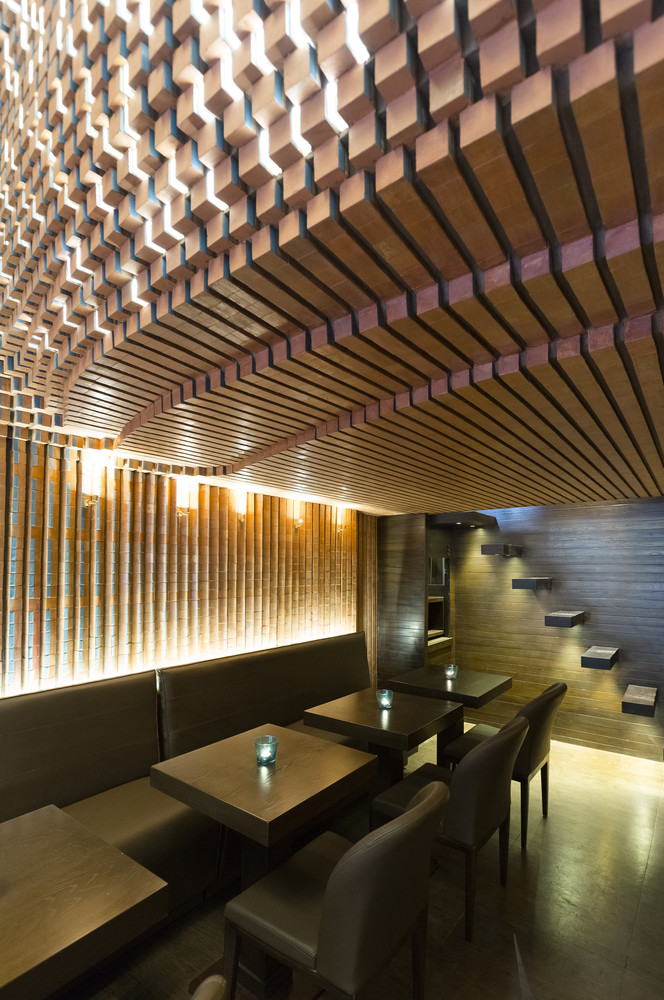 Additionally, these bricks appeared in an aquamarine colour, which brought a blue misty look to the interior of the café. Furthermore, the gap in-between the brick slots have cubical lamps that illuminate the brick façade from within and create a warm ambience for the café. In addition to these lamps and fire-glazed bricks, the café resonates with the mixed use of other materials such as wood, tiles, and bespoke furniture of the interiors.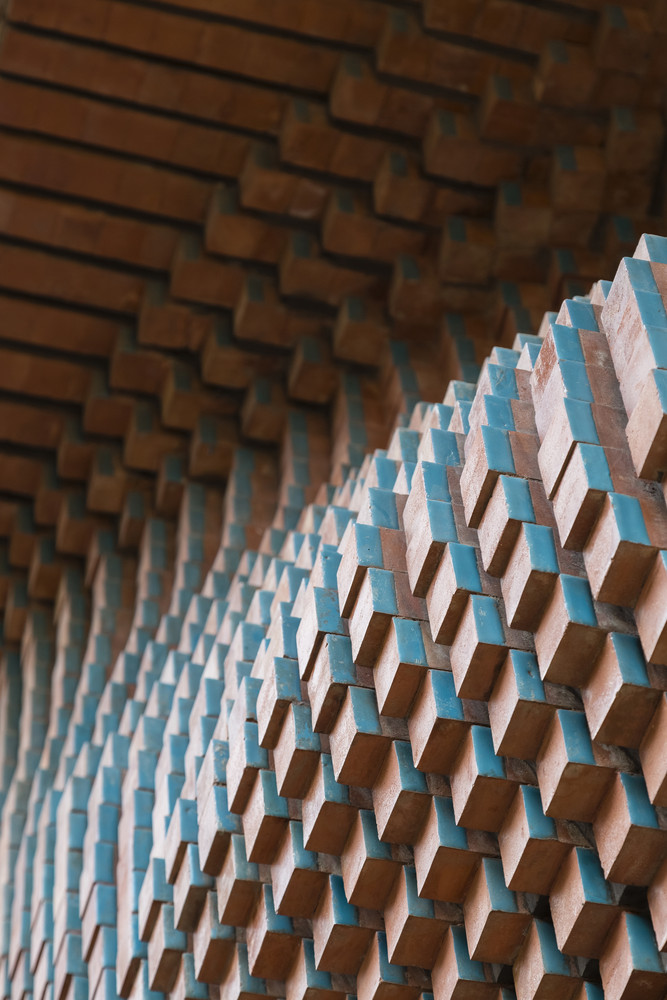 Although, the effective use of materials highlights the interior décor of the café, the spatial composition of the space is inspiring, where the balance comes into effect by the linear arrangement of workspaces. It also included the concealing of ventilation and lighting systems, which when exposed would hamper with the appearance of the ceiling.
Overall, the Café is a brilliant revamp using new and old materials that bring the café décor to an awe-inspiring look. Be it the glazed bricks, the concealed duct systems and the glass in between the bricks, there is a beautiful synchronisation of the entire café, with its design elements. Altogether, an innovative and refreshing piece of structure, the café resounds with an urbane chic and haute look.
Photos By : Parham Taghioff