The Mosman House project is located in Sydney, New South Wales, Australia and was completed in the year 2010. Designed by famed studio based out of Australia, Popov Bass Architects, the house spreads on three different levels.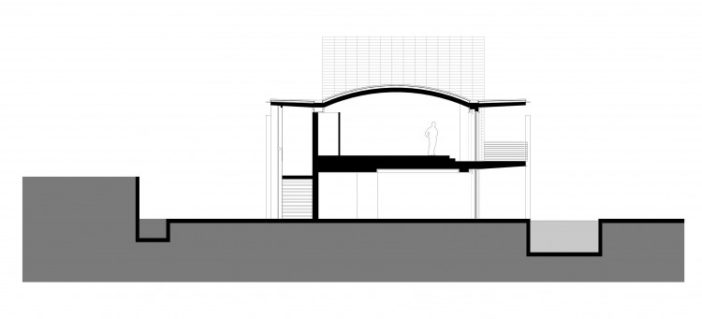 The exteriors: The house has designed with the views in mind with an extensively planned palette ofmaterials. The construction features four concrete walls along with a well designed steel-framed roof vault, completed in a way to offer the best levels of privacy. Above the roof is the terracotta clad volume that has the library and offers amazing views of the harbor. The lower ground level has children's bedrooms and playroom with the garage, while the upper-ground level has the living rooms and master suite. Sustainable ways have been used for the building, such as limited water-use vegetation and no painting. Using construction elements such as water efficient fixtures, cross flow ventilation, large overhangs, and high performance glazing, the energy efficiency has been increased.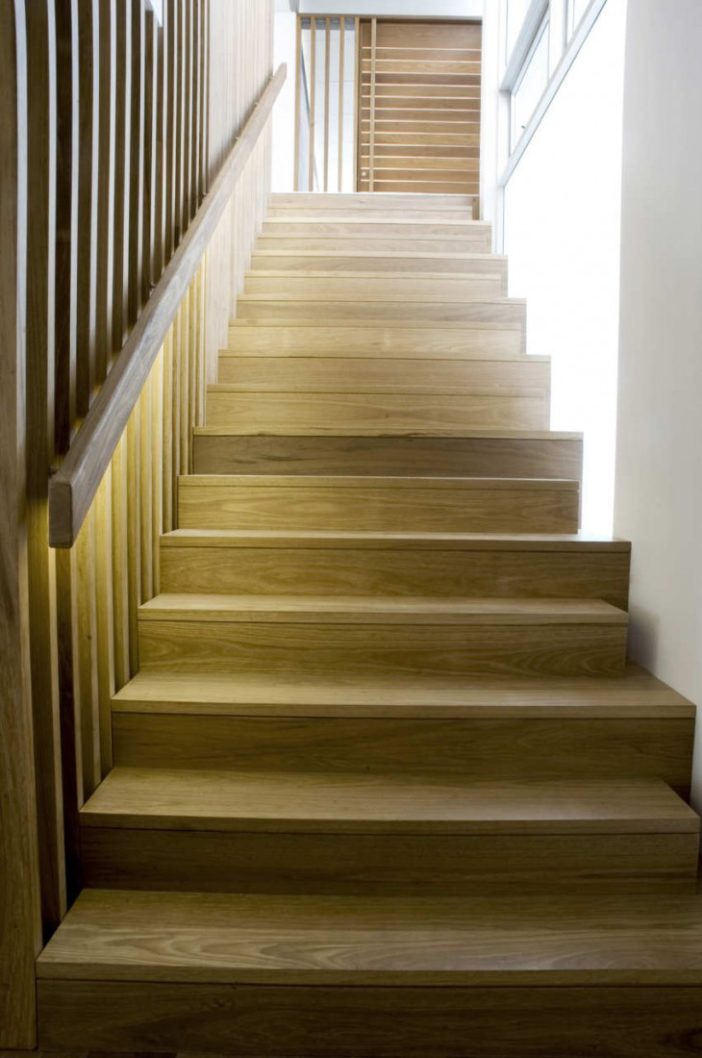 The interiors: The beauty of wood in the interiors is among the main highlights. Apart from the fixtures and doors, wood in a natural finish has also been used on many of the walls as a part of the accenting. Expensive stones and marbles have been used for the counters, some stairs and flooring. For upper levels of the house, wooden staircase has been used.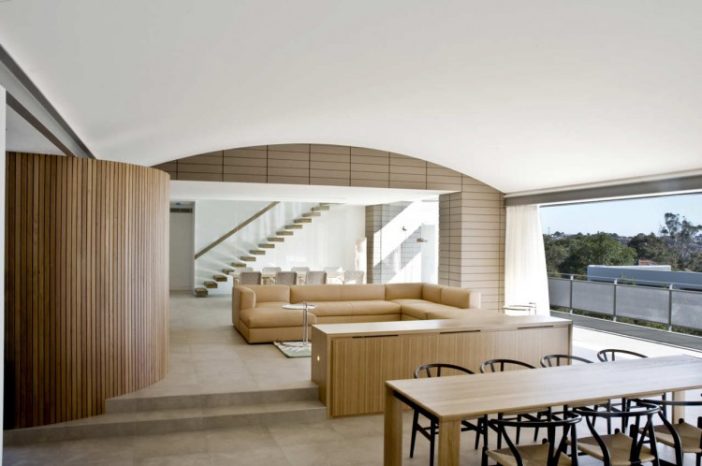 The furniture and lighting: Apart from wooden elements in furniture and wooden dining sets, the house also has high-end contemporary furniture in matching colors and style. For the rooms, there is also extensive use of freestanding lights, lamps apart from source lighting. Most of the lighting elements have been chosen with immense attention to bring highlight to the interior design elements and art!
Photos by: Kraig Carlstrom, Kurt Arnold, Alex Popov