The Corkellis House is home to Kathryn Tyler, who is associated with Linea Studio– a design studio based out of Falmouth. The house is located in Falmouth, which is close to Cornwall, England, for personal use of Tyler. The main highlight of the house, boasting of some incredible interior design ideas, is the use of many elements together.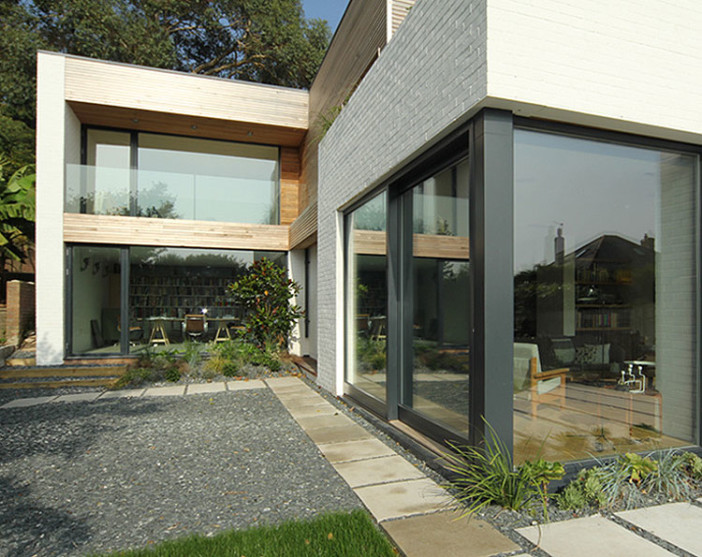 The exteriors: Fenced and guarded from all sides, the house is a perfect example how designs can work in the smallest of spaces. The house has extreme elements, which includes some amazing use of Scandinavian furniture with modern style living. The ground floor features a brick construction that has been finished in white, and the upper level consists of a timber frame. The combination works, and the space has been zoned as per needs.
The interiors: The house boasts of some amazing Danish furniture used all around, inspiring some awesome furniture ideas, much of which is in the vintage style. A wooden staircase connects the lower level to the upper area, but it is the use of the area under the stairs for displaying and keeping things that draws the main attention. The open style kitchen has been designed to merge with the dining area, and there is a separate space for books and study. The designer has also worked on using elements of wood for most of the rooms, right from the furniture choices to the flooring and smaller details.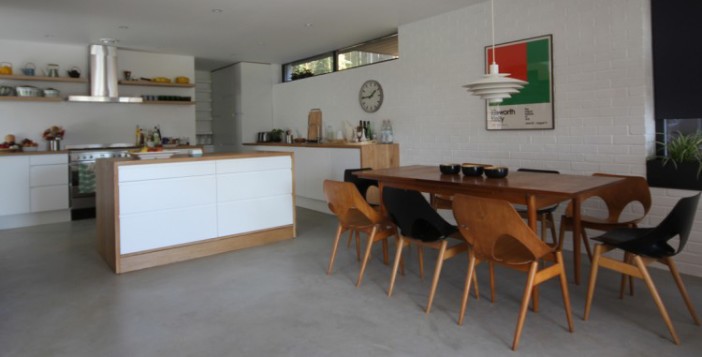 Furniture and lighting: The furniture, as mentioned, comes in the vintage Scandinavian style, which is a treat to the eyes, and wood plays a major role here. The lighting choices are different with wall mounted lamps, stylish pendant lights and LED lights used as per needs and requirements. The rooms are different from one another and yet united in more ways than one.