The Cafeteria in Ushimado by Niji Architects in Japan is a simple timber pre-fabricated structure that is a single tiered building with a rectilinear layout. It was designed to serve a host of people working in the nearby Construction Company, and also, welcomes the crowd in the nearby areas. The predominant material used for construction is timber and glass with a flat ceiling designed using timber planks and supported by wooden battens. Moreover, the use of glass on the facades makes the cafeteria look spacious and gives it a local neighbourhood feel.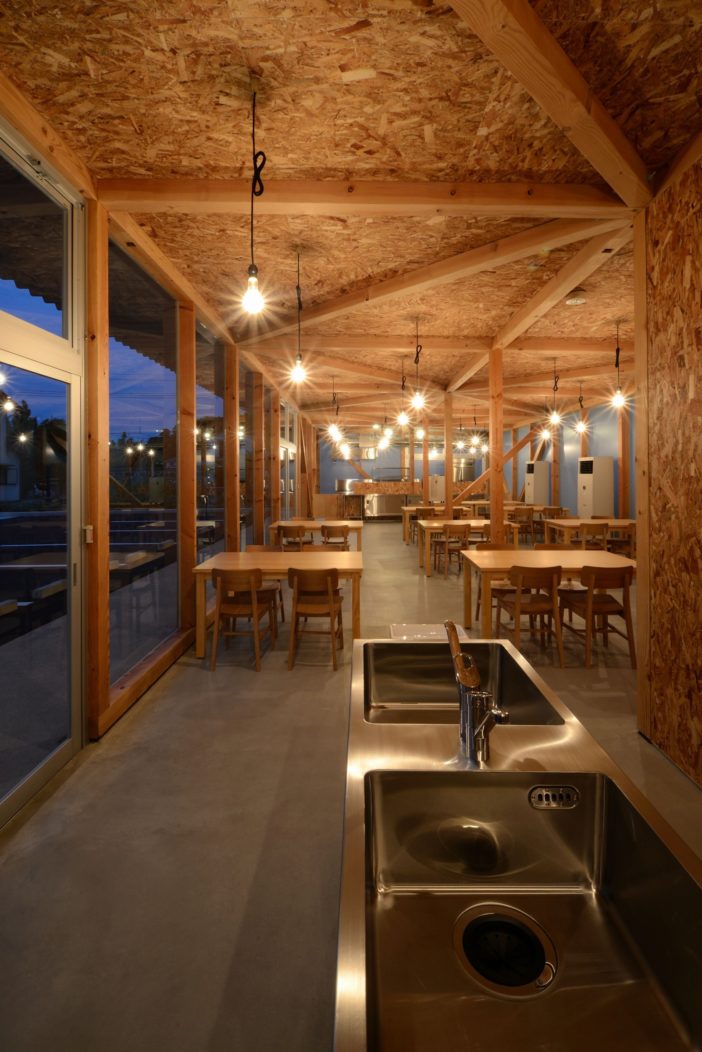 Inside the cafeteria, the layout is divided into the kitchen, cafeteria and lounge. Each section is designed and modulated to reflect the simplicity and transparency of the place. The tables and seats are also made of timber, and so does the kitchen counter, as well. At the rear, a lounge is designed with leather padded cushioned seats with low seat tables used for informal settings. The glass facades are directly fixed onto timber battens and reflect the tar poached street silhouettes on the glass.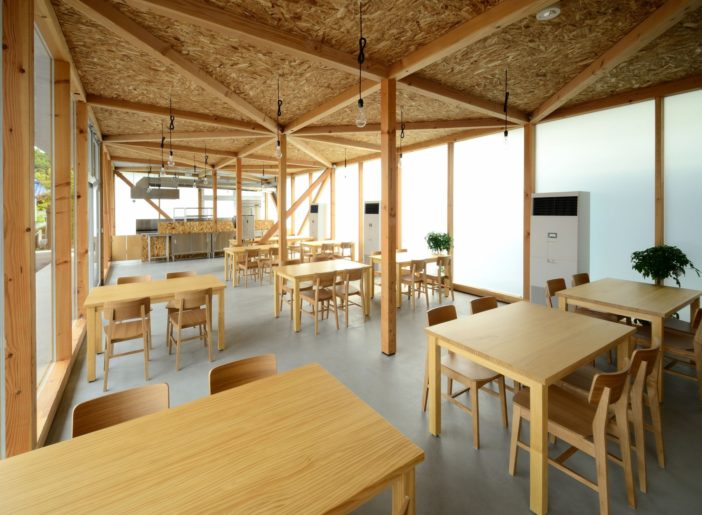 It is a pre-fabricated structure in timber, where timber panels are assembled and fitted to one another to form an enclosure, completed with clear glass panes. A typical timber prototype, these panels can be assembled on the site and used for various building typologies. With a low budget, easily available local material, prefabricated, and ready to assemble on site, it saves money, time and labour. The Cafeteria is unique for its timber construction and simple ceiling and flooring that complements the look and feel of the interior décor. They are easy to maintain and give a more relaxed and subtle environment. The design of the cafeteria has met with profound success with the neighbourhood, empowering the community as one.
Photos By : Masafumi Harada/Niji Photo