Located in the developing city of Ahmedabad in Gujarat, India, this exotic house was created by popular design studio Hiren Patel Architects for an Indian family. Blending architecture with landscape design, this house offers a remarkable example of how simple lines of artistic design can work wonders.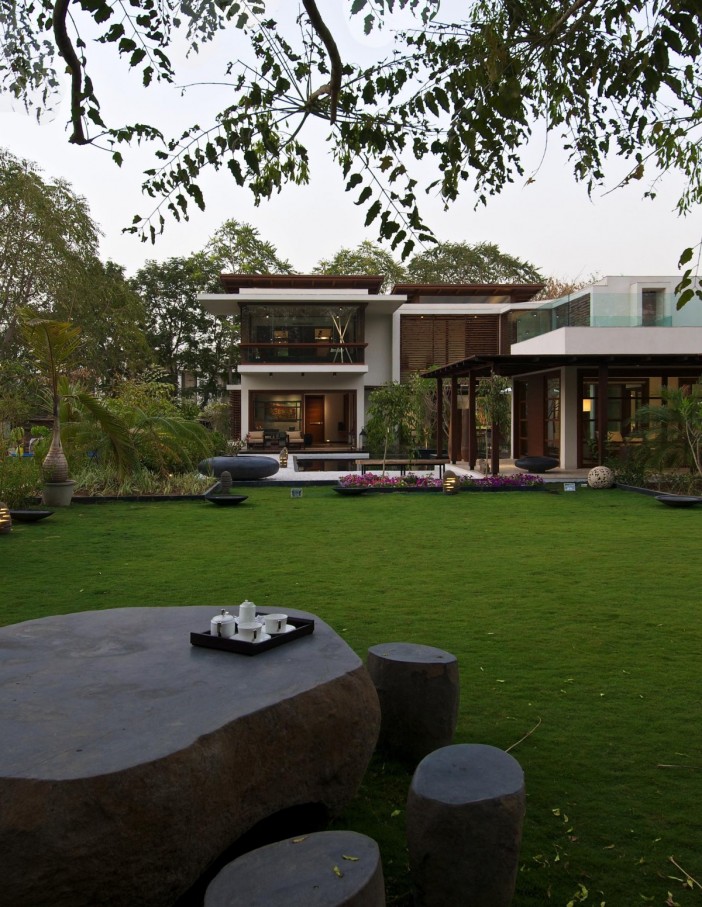 The entire house has extensive use of glass, with concrete walls used just for privacy, ensuring the views and beauty of the natural lighting isn't hampered by any means. From the house, one can see the views of the lily pond, which has been created in the center of the house, and the beautiful garden having varied kinds of Indian flower plants. For the materials, the design studio has extensively used wood and stone for the exteriors for the pergolas and other extended podiums.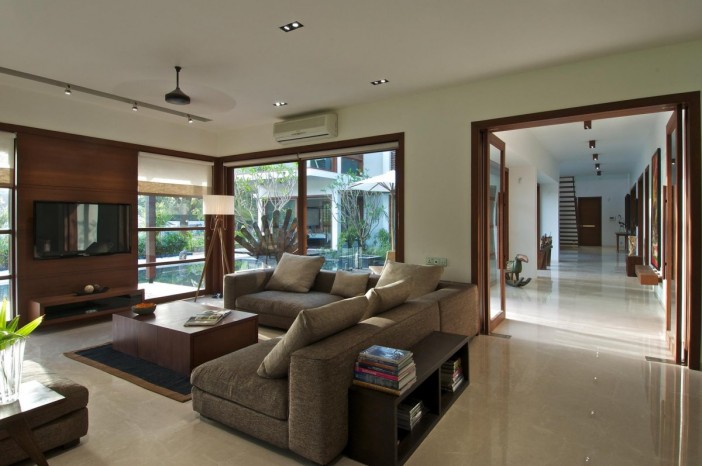 Keeping a dark tone of wood, the entire house, including the exteriors, has very finely selected furniture. From wicker, bamboo to furniture with modern elements, the house showcases a rare blend of style and function. While the interiors are designed in the truly international style, the Indian sentiments are quite visible in colorful fabrics, cushions and paintings.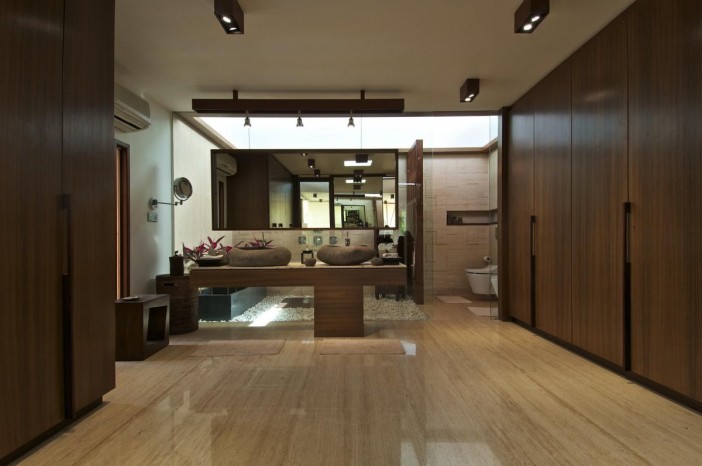 The flooring in each room is versatile, caring the needs in mind, with some having marbled floors and others in classy wooden style. From the cabinets in the bathroom to the bed and other portions in varied rooms, the wood shade is almost the same for a much needed uniformity. The lighting is mostly mounted on the ceilings with source lighting used in a mixed balance for guaranteeing perfect night lighting. Classy and in sync with the needs of an Indian family, this home is a celebration of design and architecture in more ways than one.
Photos Courtesy of Hiren Patel Architects