Designed by Cohlmeyer Architecture, the Cowichan Regional Visitor Centre, in Canada, evokes a grandeur display of façade, with multi-functional spatial arrangements offering some splendid sustainable design ideas. The structure, on the other hand, evolved over a period of years with a strong inclination towards breaking the moulds of native architectural language.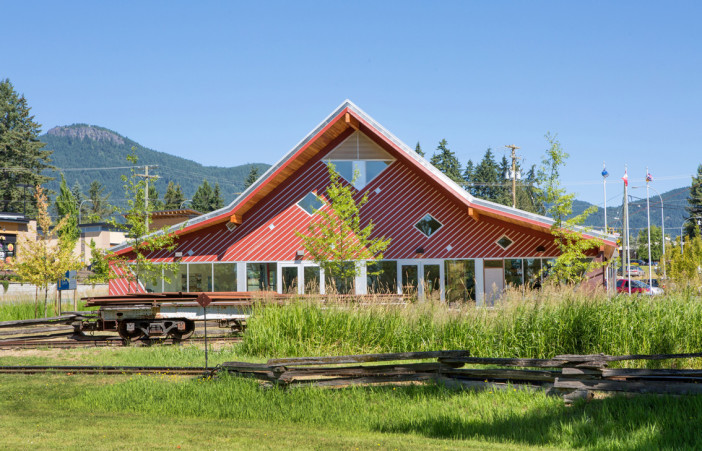 With a concept brewed in transforming the past into the present, the use of pitched sloped roofs, with overhangs, generate a striking resemblance, to the old stockyards of the vale. In all of this, the structure stands surrounded by a similar background, which aided to draw the blueprints for the Cowichan Regional Centre.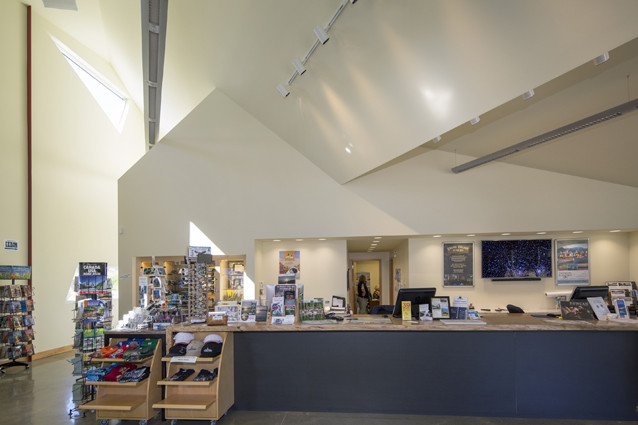 Notably, the site of the centre remains improvised to generate a warm ambience to the workers and visiting fraternity. In addition, at a certain angle, the building appears as a triangulated structure, which in original is rectilinear in form and stands diagonally cut to form unequal quadrilaterals. Each of the divided section, organised into effective functional spaces, lends a contemporary look to the décor. Furthermore, every section of the roof intersects with the triangulated structure to form an elevated line, which renders an impressive appearance to the façade.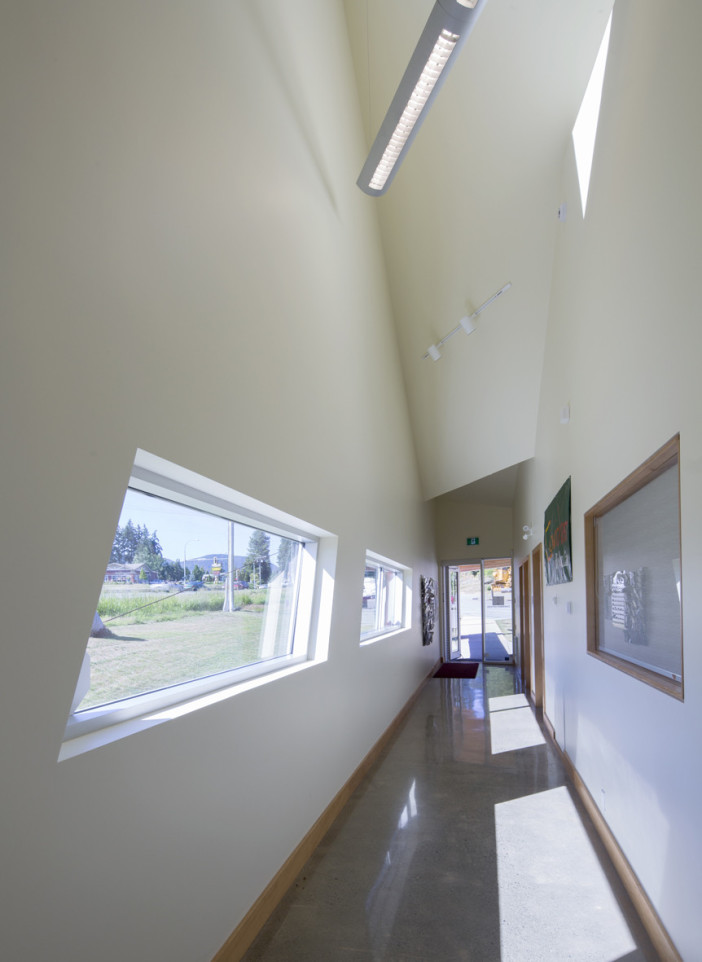 Accordingly, the structure stands built with processed timber and remains externally laminated with medium density fibreboard for resilient strength and smooth appearance. Moreover, the designed roof structure eliminates the need to flush water out by mechanical means owing to its sloping nature. Again, the essential need to conserve heat and energy is a major hurdle, which occurs by trapping solar heat by photovoltaic panels.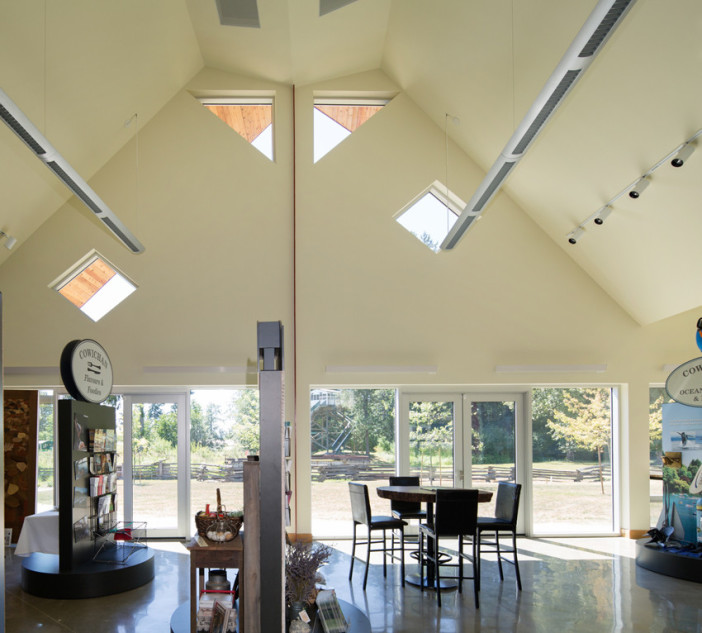 Largely, the use of natural daylight for the centre eliminates unnecessary lighting fixtures, and so is the ventilation channel, which facilitates fresh circulation of the air, all through the day. Even more, the topography of the site ensures a well-planned sewer system, to drain water from flooding the area, during the rains. In essence, the building structure acts as a sustainable building with proper energy conservation measures for an eco-friendly environment.
Photos By : Bob Matheson Photography