Living Room Library
In a world where we have the internet and everything else for entertainment, we still think of having that small own library of ours. You stock your favorite books and reading materials for engaging some nice reading time and again. The passion of reading things on paper is extremely close to the hearts of many, and in the next few lines, we will discuss the smartest ways of creating a library. Library in the modern home works best in the living room, mainly because you spend quality time there. Also, most homes these days don't have a space for study, and the living room can aptly be the place for some self-indulgence.
Choice of modular furniture: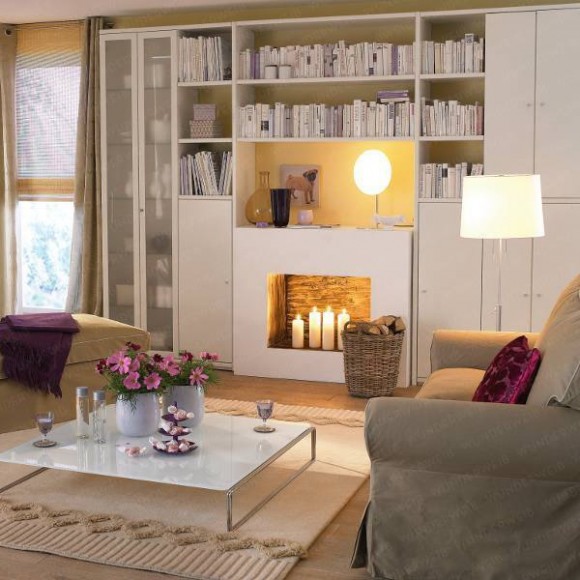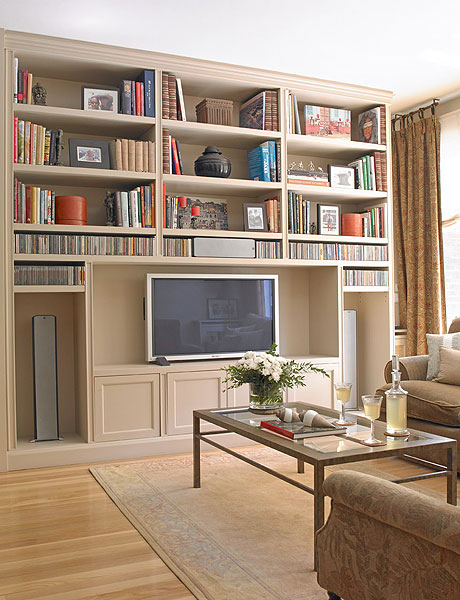 Ready to use modular shelves are readily available in the market, and you can choose a series of modules depending on the amount of books you have. Try and use the lower portions for heavy books and the upper portions for small books if you want to ensure long lasting of the modules. Of course, there is a strong need to ensure that space is not too crowded.
Around the TV and fireplace: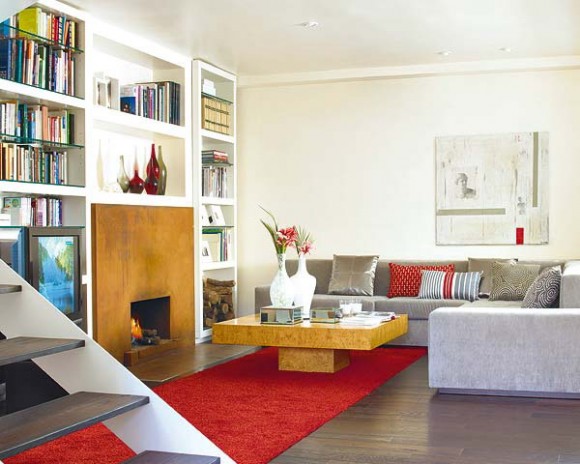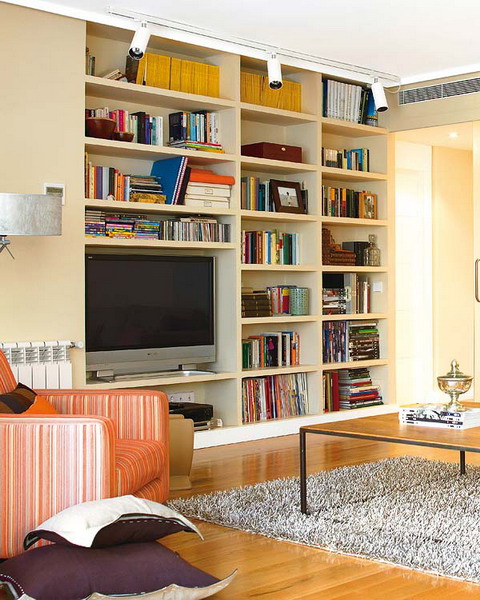 Moving to the more functional sections of the house that are often unused, one first thinks of the space around the television that is mostly used for small decorations. You can modify the region and make it the perfect choice for a small library. The idea is to make the design as simple and effective, as possible. Also, if the place around the fireplace permits, you can check space for a library there too. There are furniture pieces that come with a few shelves and offer space for the television, and these are exactly the pieces you are looking for.
In between the pillars of the home:
If a few straight pillars or beams come in a wall, you know you have the most ready space for a library. With a little creativity with the walls behind, you can add shelves and convert the entire space into a reading zone. Since there is no need for additional furniture except for some wood work, you can think of the design as a cost effective solution. Make sure that you pay attention to the support of the racks, and if possible, stick to solid wood for your choice.
In small spaces:
The living room has many small areas, may be over the shelves or next to the sofas where you can add a cabinet or a few decorative shelves to add your favorite books. Such ideas work excellently for homes where there is no extra space for adding a library. Look for the spaces around the doors for some room for a few shelves or even check the space for a closed cabinet for books and materials that you really treasure.
Library Living Room
After all, when you are passionate for books, the living room of yours will offer plenty of space.