A large blank wall can often be more of a challenge because you don't know what to do with the space. In interiors, where everything else is in place, there is a strong need to ensure that the walls are done in line with the theme. Since, we cannot go to each of your homes; we are putting a post on interior design ideas that give you the best options for the walls of your rooms. There are choices that are different as chalk and cheese, so pick your favorite.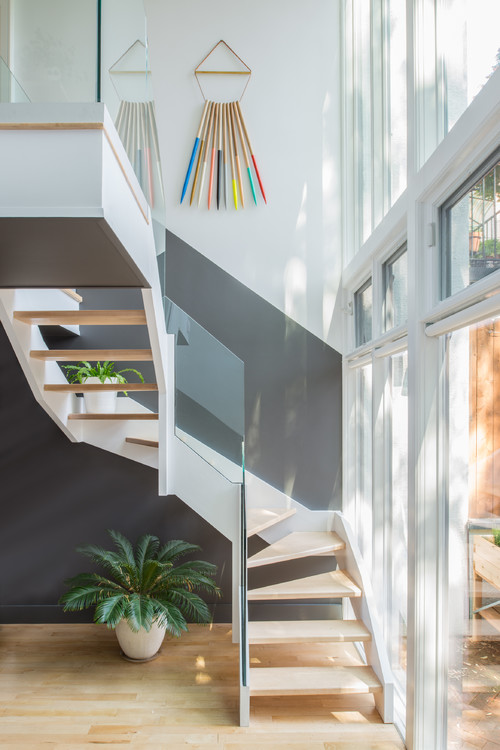 [Image – Jessica Helgerson Interior Design]
Design and paint some artifacts: If you have the creative bent of mind, take some time to create something unique for the walls. This can be something totally unique to your mind or even dip painting designs that can look natural and complete the look of the wall in no time. While one may complain that the large walls need something bigger, this is an option good for the small rooms.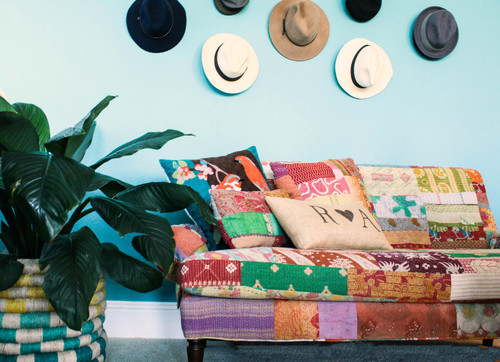 [Image – Mina Brinkey]
Place for the hats: Those cool hats that you brought over the years don't need to be stored in the closet anymore, especially when you can hang them on the wall. However, avoid the designer items or as a better choice, you can order hats in natural materials for the designing to avoid accumulation of dust and similar particles with time. Of course, when you don't have a collection, you can do the same with designer style street necklaces that come in colorful beads and shades.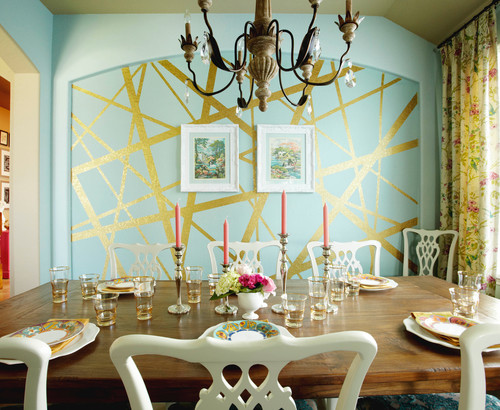 [Image -Pink Door Designs]
The more graphic style: If you have a single color wall, you can choose to get tapes that are pasted on the wall to create some sort of graphic image or else, for a more banal solution, you can get wallpapers. Both are creative ideas and can work well for the interiors of all kind.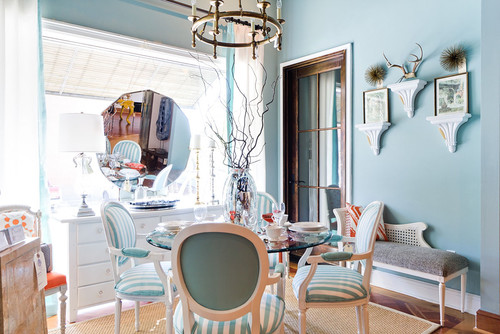 [Image –Emily Johnston Larkin]
Get wall brackets: The choice of hanging art on the wall has been beaten to death because you see that everywhere. What about getting wall brackets? Yes, this is a good option to bring more highlight to the expensive art you have, and at the same time, this will help you in covering some of the space on the wall with ease. Obviously, a win-win situation, you have a lot to experiment with designs here!
[Image –Stiles | Fischer Interior Design]
Wainscot designing: If the budget permits, you can choose to get one wall done in the wainscoting style in any design you like. This certainly requires you to spend some money, and if done in the right contrast, you can find a lot of liking in the design and patterns that you can create.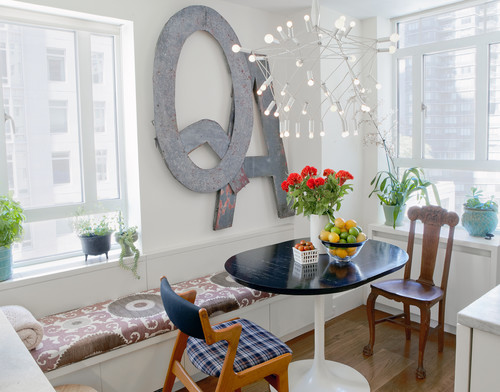 [Image –Wettling Architects]
Giant letters: If you have a large wall, may be a large alphabet can do the trick. There are walls where two letters can mean a lot of things, so the choice is certainly yours. You can choose to get the letters made of metals or even find something readymade in the market with ease.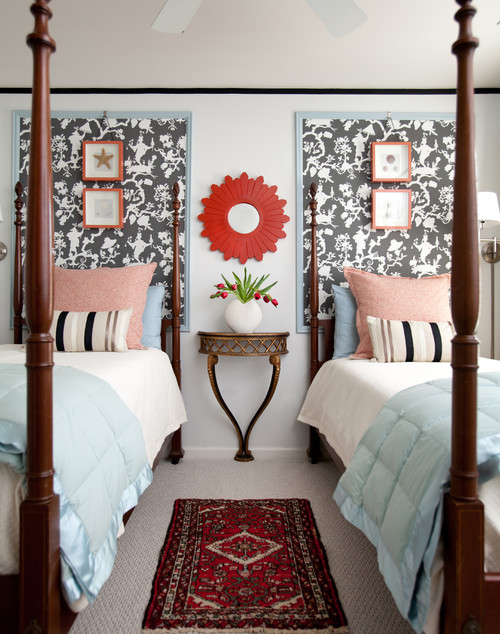 [Image –Rachel Oliver Decorative Design]
Framed paper: Creating three or four different niches on the same wall is a good way to offset the actual size. You can choose to get framed wallpapers in two or three boxes for showing off the art you have, and this shall ensure that a large wall looks more filled up and complete.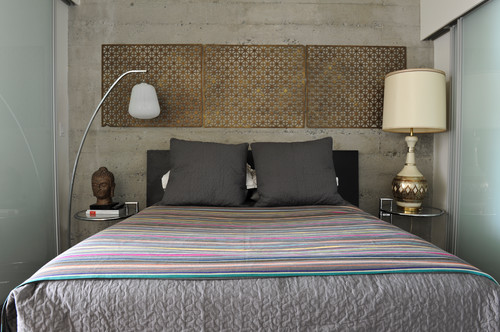 [Image – A Good Chick To Know]
Design a pattern: Not essentially a letter or something meaningful, but the beauty of the patterns on walls cannot be overlooked. There are more than a few options that one can explore, but again keep your budget and needs in mind. If pattern is something you are looking for, it is best to see for the contrasting choices that you may have for the wall color.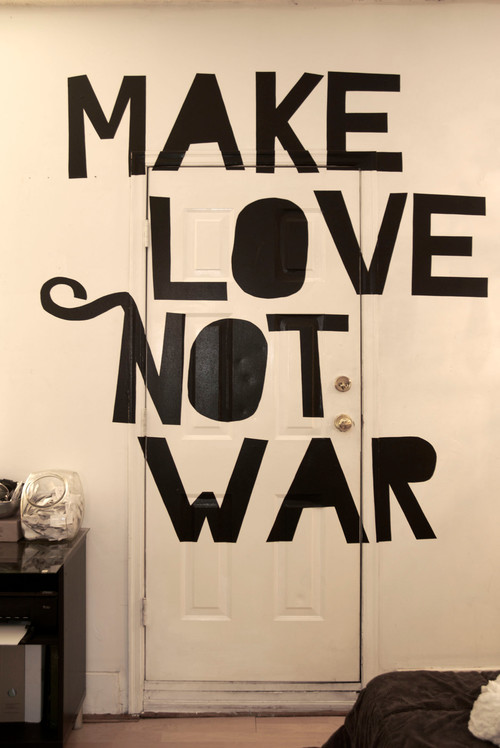 [Image – Heather Merenda]
Write a message: Let your favorite quote or one-liner inspire your life! Yes, getting a quote or anything that conveys a message can be a good way to actually fill a wall that is otherwise blank. If you don't have furniture or too many things inclined to the wall, the better will the quote look as guests can appreciate the work.
[Image – Natalie Fuglestveit Interior Design]
A bunch of colorful baskets: When money is a constraint and you don't want to make any sort of long-term change, the best solution is to get a bunch of colorful baskets or trays. This will not only give you the option to get more vibrant with the otherwise dull wall, but you can also do a lot of basket painting on your own to create a series or pattern.
[Image -Soledad Alzaga]
Get metal structures: Remember those old style metal structures? Getting a few edgy pieces for the wall can be a good idea. There are a lot of objects that you can find, but the best choices come in the antique and old style.
We would love to know how your new home looks!