Sonia is a company that has been coming up with new and creative products exclusively for the bathroom. The company has a long list of products that include furniture along with traditional items of the bathroom such as cabinet, basins, lights and mirrors. Making products that are based on the aspects of functionality and style in the bath, the company has managed to create a series that is all about thoughtful inspirations. They have a unique collection for kids, which is worth praising.
Kids bathroom collection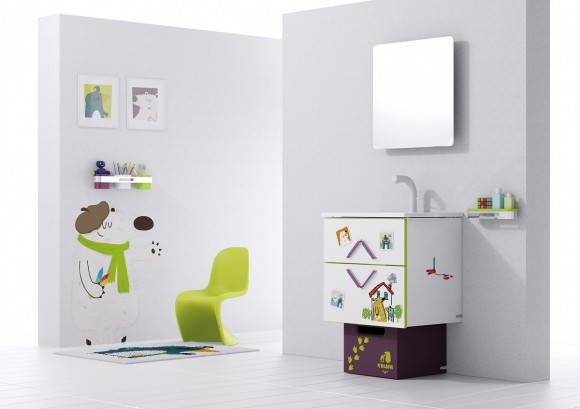 LESSON 1 is a complete range from Sonia that is aimed solely and exclusively for the kids. The series of products used in creating a lovely bathroom range for kids is all about style and is amazingly creative. As the name may suggest, the series create an innovative learning environment in the bathroom. The company has created some lovable characters such as Pini and Boni that are fictionally used in the collection to educate children on things like environment protection, personal hygiene and ways to behave in bathroom.
Bathroom Collection Ideas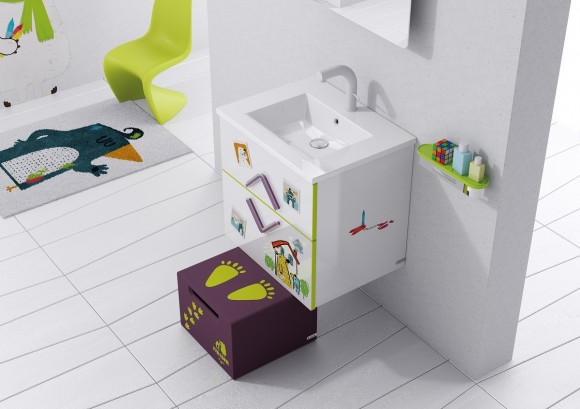 The collection features a magnetic cabinet that has a unique surface where kids can draw and erase their ideas. There is a folding mirror that has been added for some glamour, while another multifunctional stool has been added. The stool can be used as a storage kit for toys apart from being a conventional seating option. For making Lesson 1 a complete range for the kids, the company has offered a choice for the basin, as well.
Kids Bathroom Ideas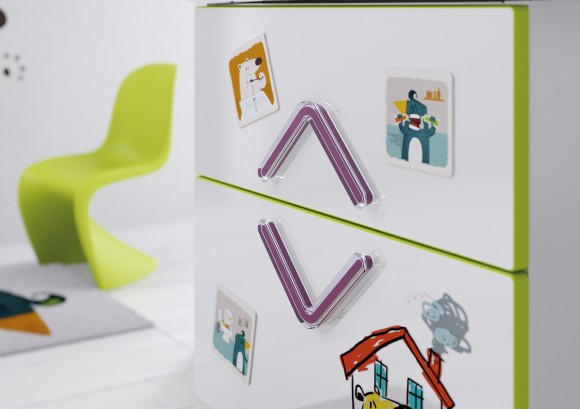 The main aim of the collection is to make bathrooms a fun zone for kids where they can enjoy while taking a bath or spending some free time in water. Creative and passionate!