Carver + Schicketanz is a very well popular design company that has designed an ambitious project Dani Ridge House, which is located in Big Sur, California. Designed strategically on a location where it overlooks the ocean and has amazing use of some of the best materials in balance.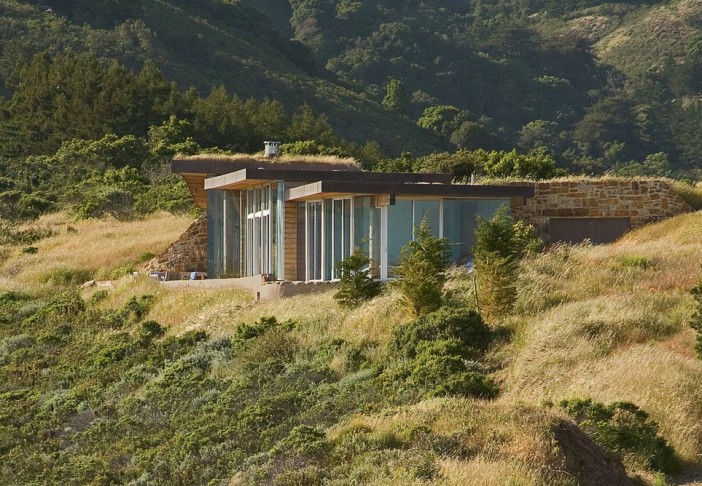 From the exteriors to the interiors, the design is all about exclusive style and extensive use of stone and wood. The designing studio has worked hard on the entire design and has made it possible to sustain the beauty of the green surrounding. The design and architecture offers panoramic views from all widows with use of glass as walls for a large portion of the house. The exteriors are completed in a stoned look, ensuring the design matches the rocky terrains, while the portions in wood are as close to the natural shade as possible.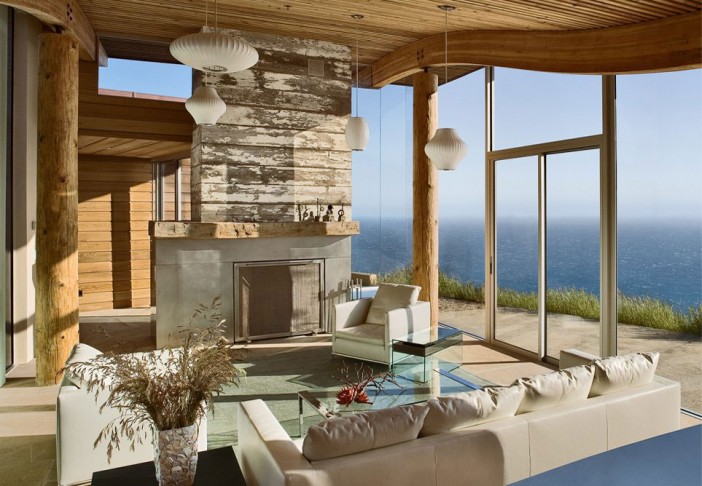 Inside the house, the furniture is mostly in the modern style with white upholstery along with matching tables in glass. The bedroom with a white bed opens to an area where two relaxing beds have been added that offers beautiful views of the nature and ocean. The interiors have all the essential modern amenities with use of wood prominent in all areas, including the bathroom.
There is a strong blend of wood, glass and stone for the house, which ensures visual and practical essence of the property, is retained. For the lighting, the designers have worked on use of matching pendant lights in white that further increases the beauty of the wooden work around. For ensuring the prying eye of the neighbors is at bay, the designers have worked specially on the stone design of the exteriors.
Photos by: Robert Canfield