The Davidson Residence project has been completed in the year 2008 by popular California based design studio McClean Design. The house is located in Laguna Beach in southern Orange County, which is in California, USA, and spreads on an area of 3,000 square feet boasting of spectacular exterior and interior design ideas.
The exteriors: The house was designed for a single family with special attention to connect with the garden outside. The main construction of the façade is in the curved style and comes with varied materials put in use, including aluminum, glass, black metal panels, stainless steel, and stone. The main area for the living has a retractable glass wall with a height of 30 feet that opens the area to the garden and therefore, the indoor and outdoor living is blended in the just right way. The lower living area has the main common space, while the upper level is dedicated to the girls of the house with two bedrooms coupled with a family room.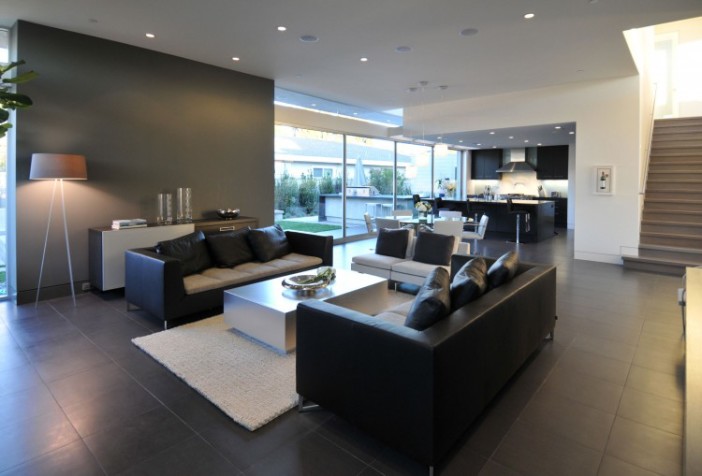 The interiors: The design inside the house, with some stunning kitchen and living room ideas, is all about sleek elements with a very classic and minimal choice of colors. You can find colors like grey, silver with black and white, which have been used all throughout the house. The touch of metallic look makes the house a truly sensational one, and there are elements of accented dark colored walls that create more of subtle theme.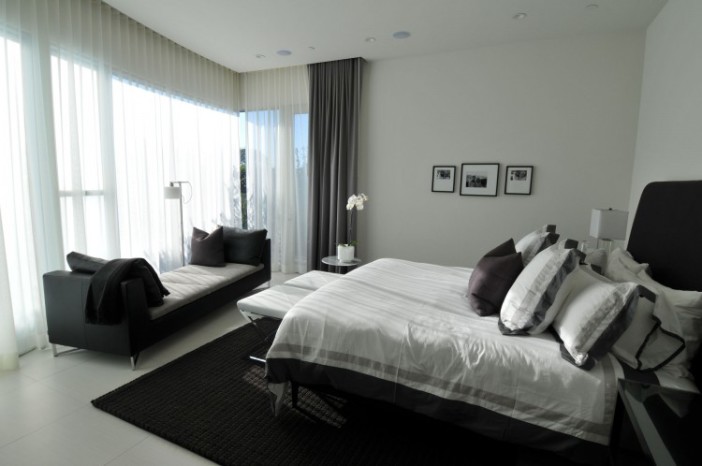 Furniture and lighting: The furniture choices match the color palette in the perfect style with most of the choices being in the contemporary style. From the couches to the classic rising stools, there is a lot that is to be liked. Equally balancing is the lighting that includes all kinds of free standing lights, pendant lights, LED bulbs, and lamps.
Photos by: McClean Design