Bringing largeness and style to the bedroom using one large wall behind the bed is something that has been credited to the Swedish. With time, the design got attention from designers across the world, and now, it is one of the many trends that are on the rise. The idea is simple but layered. You choose one wall of the bedroom, which in most cases is the main wall behind the bed, and use wallpaper that is contrasting but designed for attention.
This Swedish idea is perfect to draw attention to the things on the bed such as the fabrics, cushions, pillows, and curtains by accenting these things with the wallpaper. Check some of the rules and small tips that must be on your mind while making the choice for the wallpaper.
The first thing that must be on your mind is the choice of the wallpaper. Whether you want a romantic, contrasting or simply elegant is your choice, but the theme you want to create is crucial.
The second thing that matters is the existing theme of the interior, because if you have general settings, you might want to add some shine. On the other hand, if your interiors of the bedroom are essentially glamorous, it is best that you look for wallpapers that tone and balance.
Wallpapers often are responsible for increasing or decreasing the height of the room, so for large rooms with high ceilings, look for small accents in the wallpaper and vice versa. The choice of color can be from mixed to prints, but make sure you keep the below mentioned themes in mind.
The bright and accented wallpaper: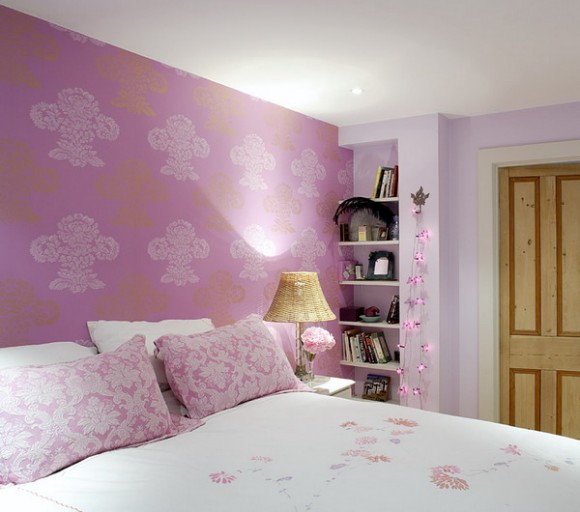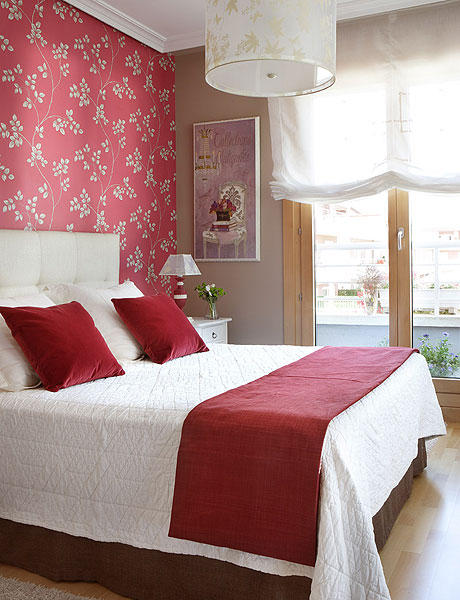 This is the best idea when attention is all you seek in the bedroom. Choose a wall that is behind the bed or in the front and look for a color that is contrasting with the white walls. Of course, you will plenty of colors for choices, and the best ones here are red, turquoise, blue, green or even black. As mentioned earlier, think of a theme and choose a color that suits the mood. Prints can be a good choice, but it is better to stick to block color for more response.
Black and white wallpapers: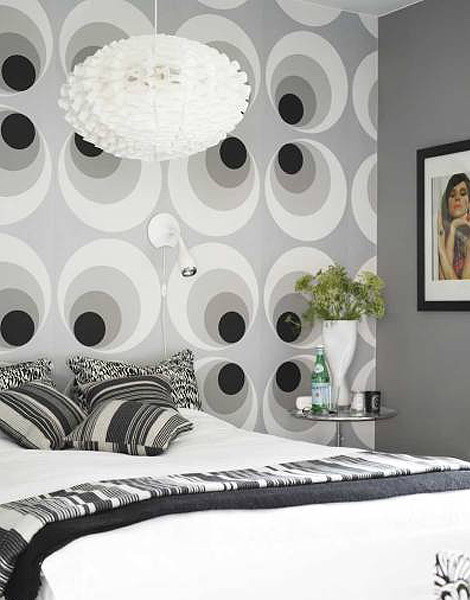 If you have walls that are not too colorful, adding wallpaper in a mix of black and white can be the apt choice. Such wallpapers can be in mixed prints or simply in the zebra print that is universally loved. Too much of black can be good way to contrast the other light colored walls, while mixed and large prints can be used to bring proportion.
Neutral toned wallpapers:
When you don't want a bedroom to look like a colorful room, check for the neutral tone for the wallpaper, mainly in colors like brown, choco, cocoa, mocha or coffee. You can choose prints in shades of beige and cream too if the interiors permit.