The Delta Shelter is located in Mazama, which is a small village in the Methow Valley, Washington, USA. Designed and conceived by Olson Kundig Architects, a design studio based out of Seattle, this cabin spreads on area of 1,000 square feet and offers innovative design ideas.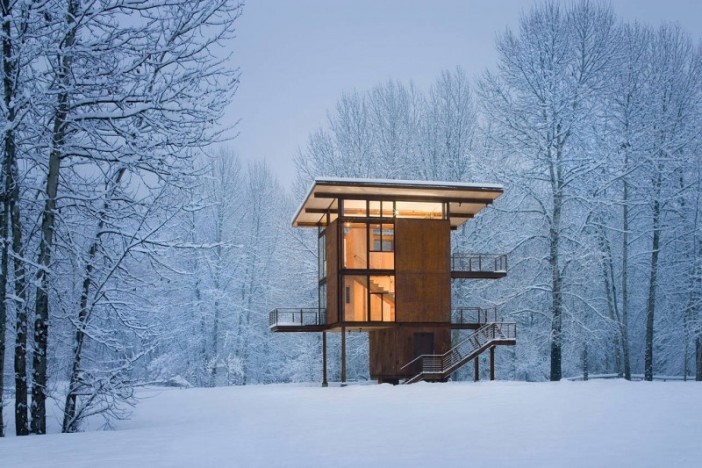 The exteriors: The design of the cabin serves like a steel-clad box, which has the option of being shuttered with ease when the owners aren't around. Given the wildness of the surroundings and location, the coloring and nature of the materials used in the construction have been retained. The exteriors are designed in steel, ensuring the entire house stands tall without any traces of damage. There are three levels within the cabin, which includes the lower level port used for storage, the middle level having the entry with two beds and baths and third one having living, dining and kitchen area. The design studio has used cantilevered steel decks for ensuring the space for exterior fun. The cabin stands on four steel columns for basic support.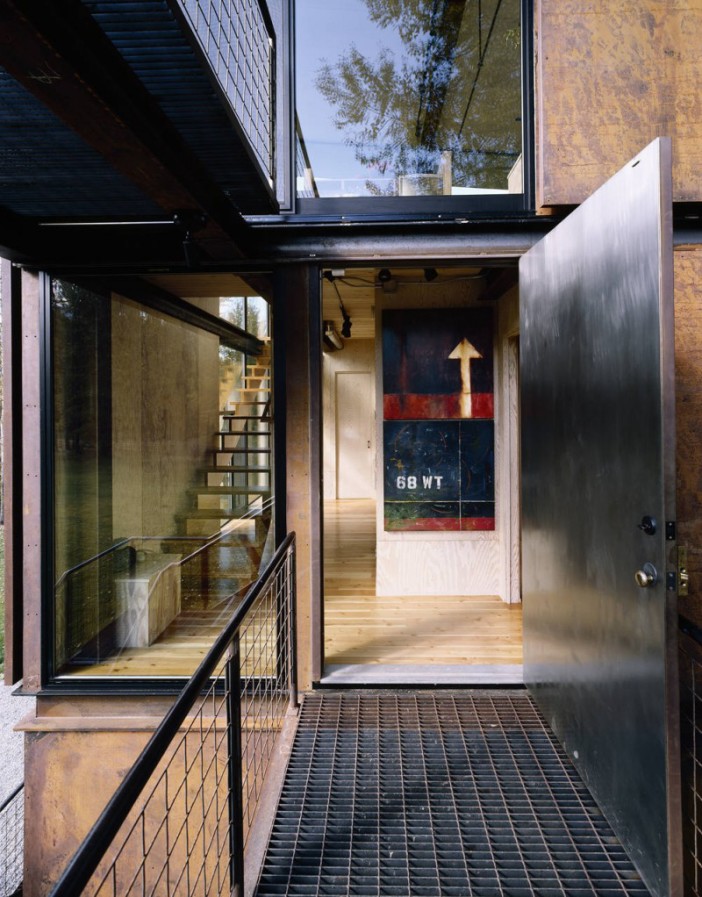 The interiors: The interiors of the house has walls clad in wood, while the rest of the structure has been prefabricated off-site, including the roof panels, stairs and steel structure. Since the interiors have plywood for most of the surfaces, the wastage during the construction has been limited. The rooms can be shut for the outsiders using a hand wheel, which operates the shutters using mechanical devices. The windows are repairable, and due to the nature of the project, no air conditioning has been installed.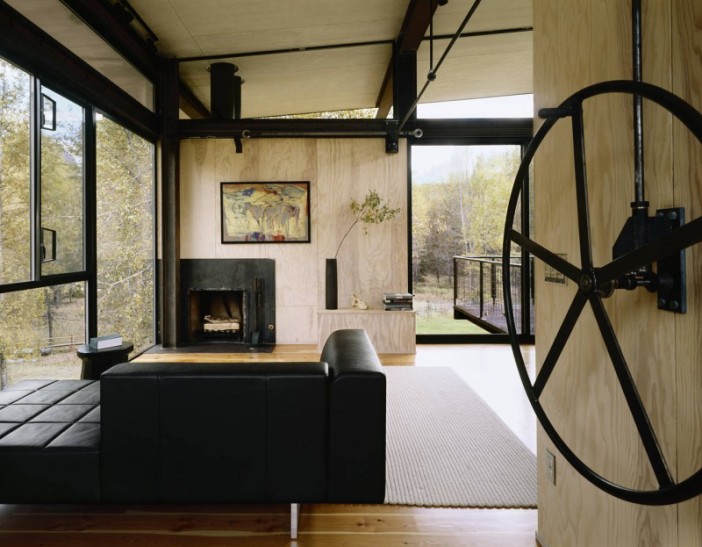 Furniture and lighting: For the lighting, the lights have been mounted on the ceiling for better approach for the wooden work. As for the furniture choices, the couches, sofas and seating arrangements are all contemporary!
Photos by: Tim Bies & Benjamin Benschneider