Architecture Design House
The Desert Nomad House is one of its kinds and has been conceived and completed by popular designer, Rick Joy. Located on the unspoiled desert in Arizona, the house is located at the base of Tucson Mountains and is close to the Saguaro National Monument.
The exteriors: Being located in the desert, the architect has worked extensively on offering views from all sides of the house. The house has been designed in three different levels and is constructed of rusted steel combined glass cubes. Each level of the house has panoramic views of the Soronan desert along with 780 square-feet area featuring the living, kitchen and dining room. The bedrooms are of 440 square-feet and there is an office cum guest room of 200-square-feet.
Desert nomad house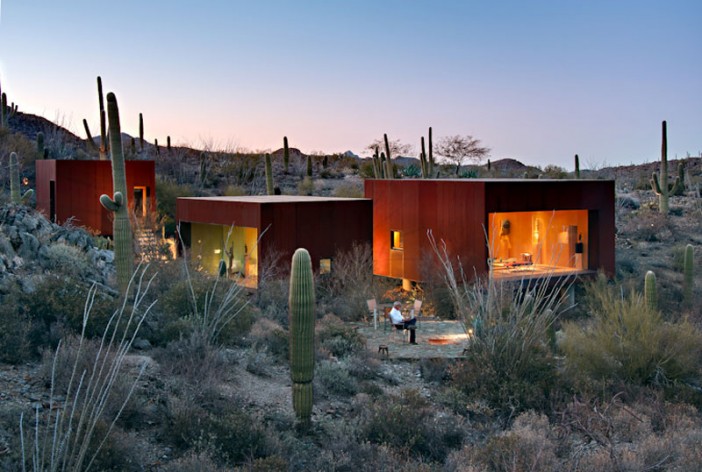 Rick joy desert nomad house
The interiors: One side of the rooms in all the three different levels have been designed in complete floor to ceiling glass walls for the views, which is quite enjoyable from the interiors. The rooms have been designed in similar tones with the walls, ceilings and floors bearing the same kind of finish. The attached kitchen area in the open style with the living room features stainless steel equipment and counters. Thanks to the use of carpets and rugs all through the house, the wooden themed interiors seem to be more interesting and stylish than usual. The beauty also comes from the use of varied elements of glass, artifacts, and decorative items within the interior.
Desert nomad house rick joy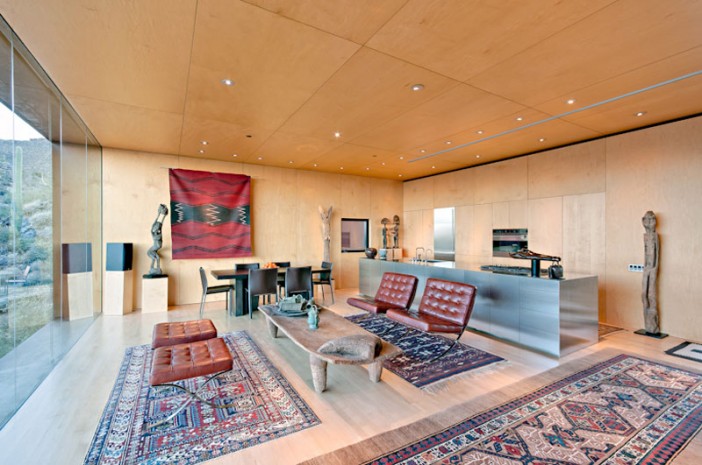 Rick joy Desert house
Furniture and lighting: For the furniture, the choices are all about using varied styles of contemporary items placed on rugs and carpets, mainly for the living room. The bedroom furniture including the bed is designed in wood. The lighting is all about ceiling mounted LEDs combined with lamps and lights on tables and walls.
Rick joy architect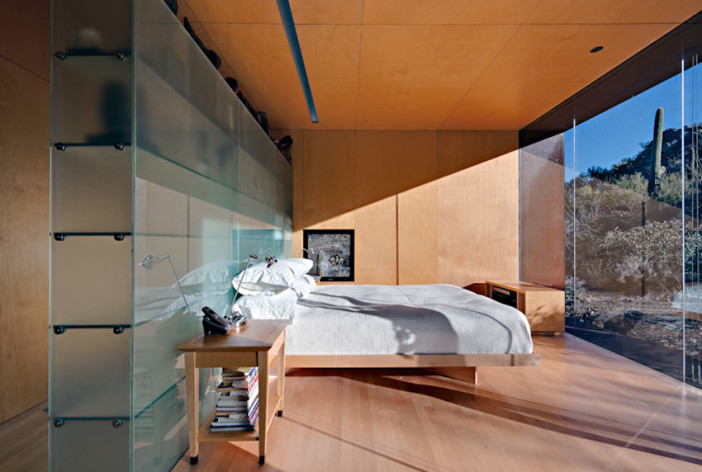 Desert nomad
Photos courtesy of DNH and CrosbyDoeProperties