Most people have a desire to have a large room, either a large living room or an outsized bedroom. Either by size or height of the ceiling, a large room is always a pleasure to the eyes, but comes with a lot of restrictions. You need to fill up the essential space with a lot of smartness, and that isn't going to be easy. Whether you are looking to design a new room or want to remodel the existing one, here are some ideas that can come in quite handy.
Design Ideas – Get a daybed:
[Image – Muse Interiors]
If your living room is too large for one sofa collection to cover the entire space, a functional and stylish solution is to get a sophisticated daybed for the middle for separation. This is a zoning idea that can bring a lot of stylish elements in the house and can help in using the space better. You can get two seating areas separated or can simple create room for library or other things in the living room, the choice is yours.
Design Ideas – Get a screen: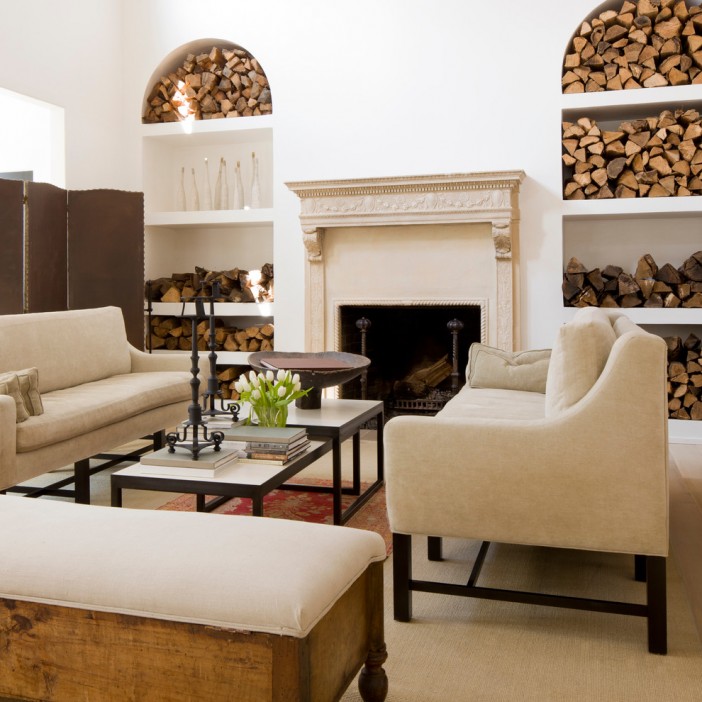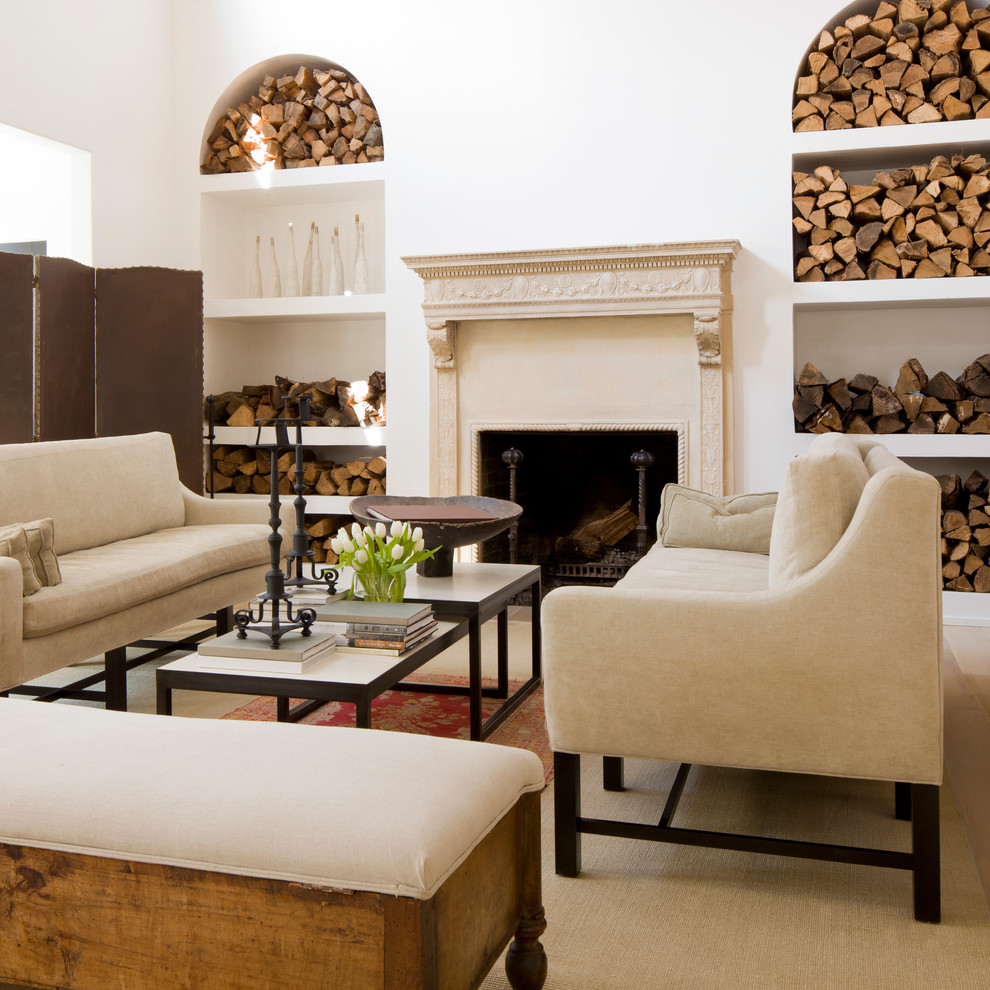 [Image – Clarkson Potters]
Check the modern interior stores, and you will find a large number of stylish and unique screens. From the carved wooden ones in the expensive genre to more subtle choices in mixed materials, screens can help in getting a lot of privacy where needed and can be ideal for zoning any large room.
Design Ideas – Get L shaped sofas: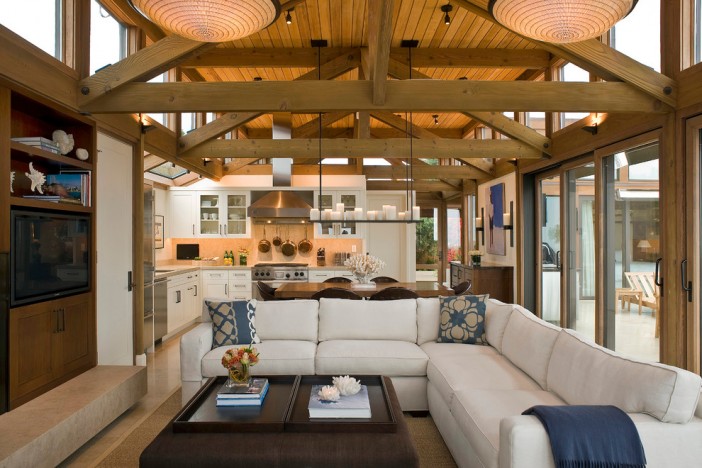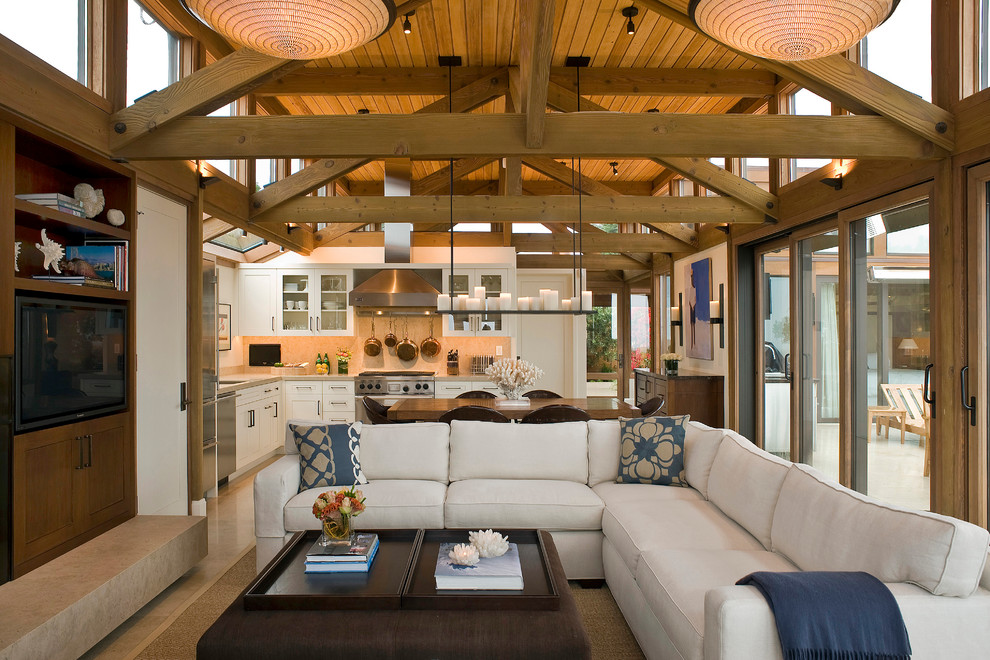 [Image – Kristi Will Home + Design]
Many homes have large elongated living rooms, which can be great for creating an additional seating space or even for making room for dining. The most classic and tasteful choice is to get a L-shaped sofa set that can be more like a divider and can easily fill up the central portion of the house. If you have a budget, look for expensive options that can help you in getting more appreciation.
Design Ideas – Get more for the walls: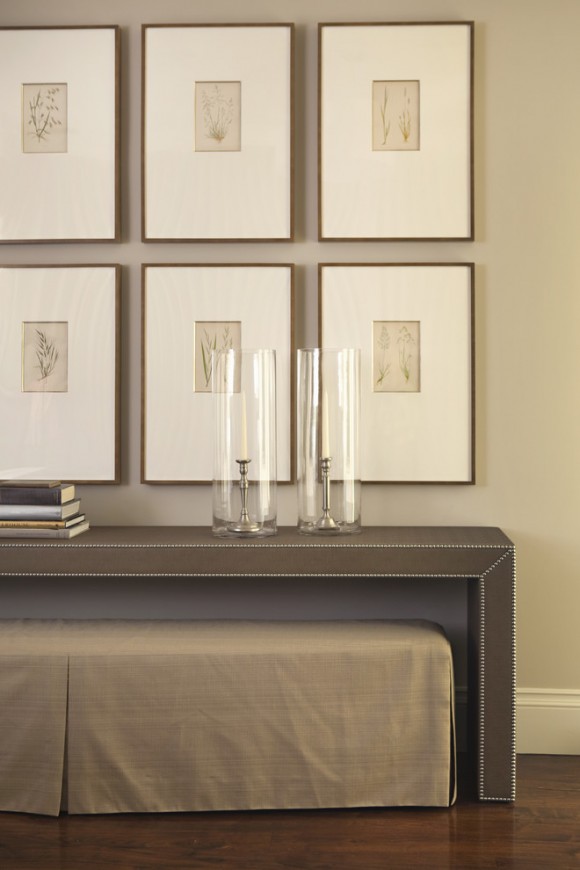 [Image – Tim Barber LTD Architecture & Interior Design]
Large rooms have large walls, and therefore to make the room look larger than life, you need to fill the spaces. Look for a cluster of matching paintings that can put together or often an expensive well-chosen painting in a large size can do wonders. The wall where you are using the paintings can have an inclined table that can be further used for more decoration.
Design Ideas – Get an out-sized ottoman: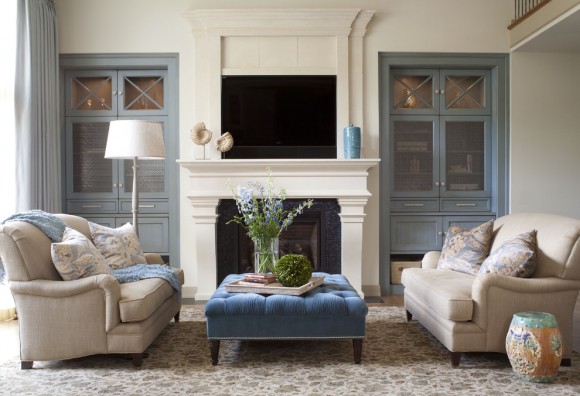 [Image – Exquisite Kitchen Design]
A large ottoman can be a good addition to the bedroom or living room for covering the extra space. You can use one as a swap for the coffee table or can even have one that comes with a storage option, the choice is yours. The point is to look for classy upholstery and chesterfield style designs that create an instant impression.
Design Ideas – Get large plants: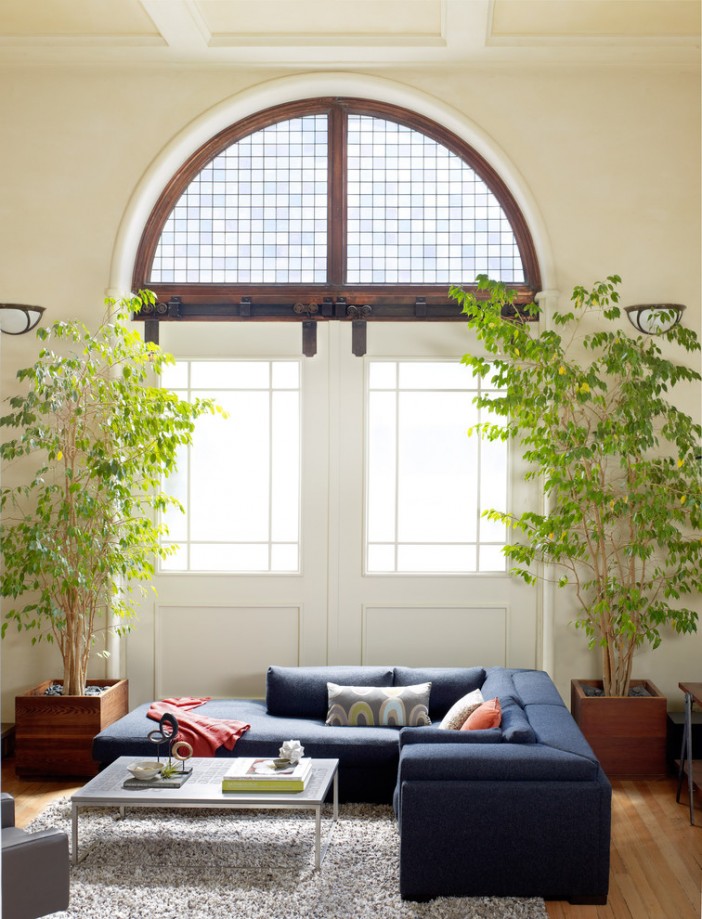 [Image – Kristina Wolf Design]
Potted large plants in the interior can be good for rooms with good ceiling height. You can get the chance to match the high walls, which is otherwise not possible with furniture.
With little changes, a large room can be a perfect example of lavishness and fashionable designing!