Ponsi Rubinetterie Toscane is a seventy years old company that has been designing products that redefines the trends of the bathroom environment and brings a balance in modern bathroom. The company is known for maintaining the best of product quality without diluting the needs for style and design. Showerheads from the company deserve a special mention for being of a unique range.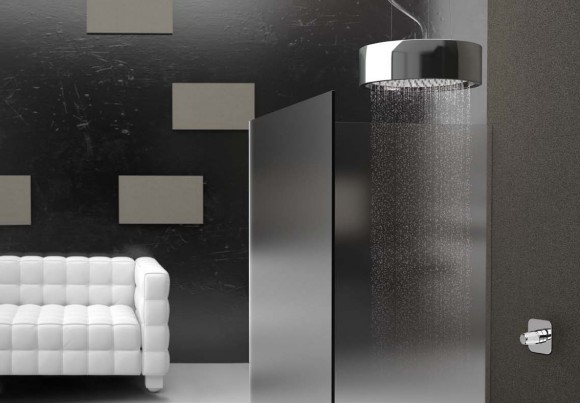 "Sospesa" is creative showerhead design from the company in an impactful cylindrical shape. The shower head is designed in stainless steel and comes combined with the antiscale system with a natural steel finish. The product is mainly for homes where showers are meant to be fun and amazingly stylish.
"Rod" is a circular showerhead that can be mounted in the wall. The design is in 50 cm diameter and is crafted of stainless steel. Homes where the members want to enjoy the feel of rain jets and waterfall shower, this product is exclusively for them. The product is easy to install and works well with all kinds of interior concepts.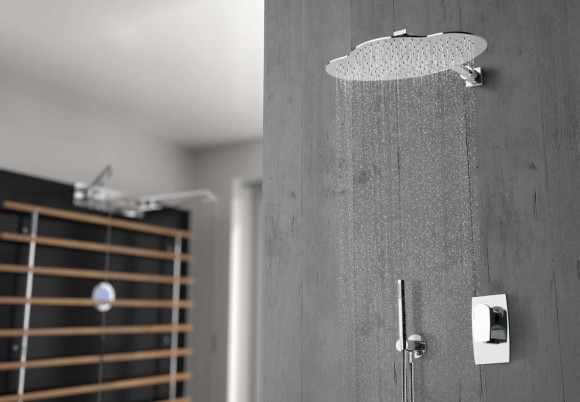 "Ergo" is the smartly crafted showerhead from Ponsi Rubinetterie Toscane on a small size with an extended shower arm. Design and made of stainless steel and completed in the same finish, the product has been equipped with antiscale system, which is common to many products of the company.
"Duo" is the unconventional showerhead design from the company that is crafted in a unique rectangular shape with rounded corners. Design of bright stainless steel, the design is amazing with a smart appeal that works well with interior concepts that are common for modern bathrooms. The product also features the much common anti-scale system.