In many parts of Europe, the designs strongly focus on accenting the bedroom walls, and there is no better way than highlighting the wall right behind the bed. The wall behind the bed headboard is the most important wall of the room because when someone walks along the room, this is where the attention automatically moves to. Here are some elegant and classy ways to make the most of the wall behind your bed and turn your bedroom into a complete new space.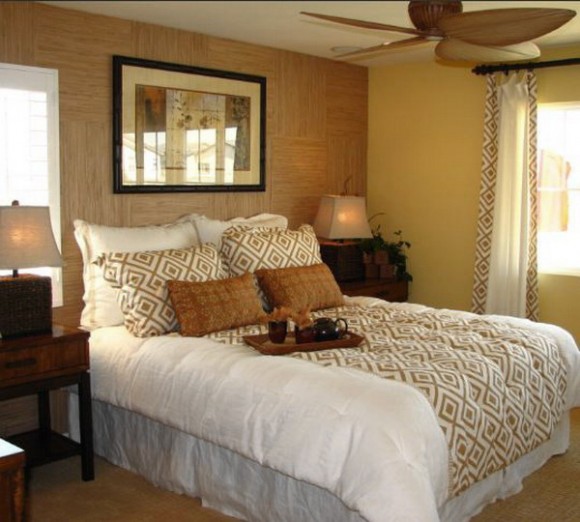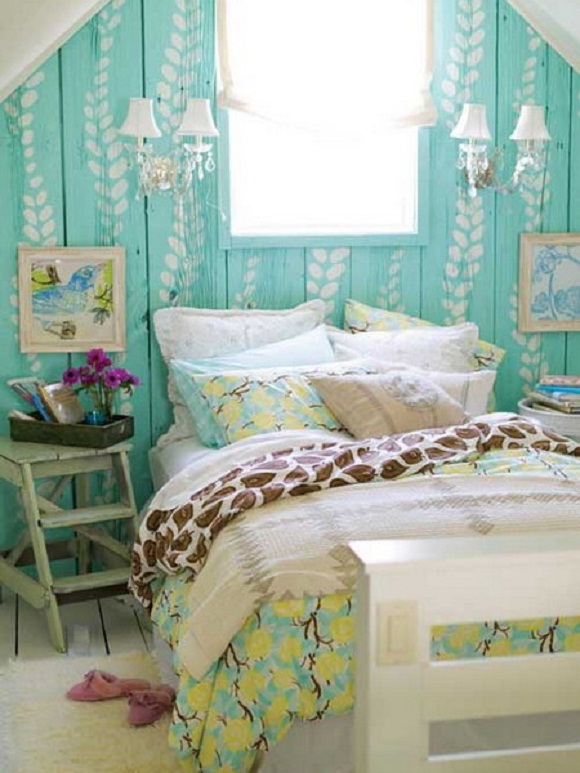 Use of wooden work or panels:
If investments don't bother the design of interiors, there is no better way to make the wall behind headboard look better than using wooden work. One can choose to cover the entire design in vertical wooden planks and paint the same in a desired color. In another stunning look, the wall can be ornamented with designer wood pieces with striking horizontal features. Wood adds a lot of class to any space, and most natural finishes of wood do look awesome and impressive. The wood work can be in checkerboard style for better emphasis.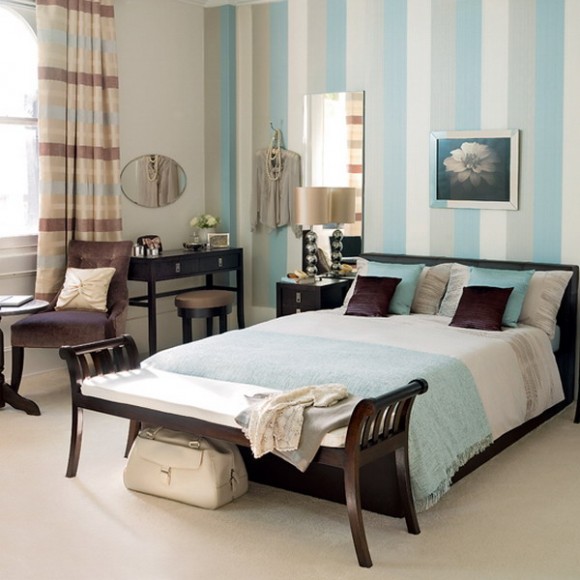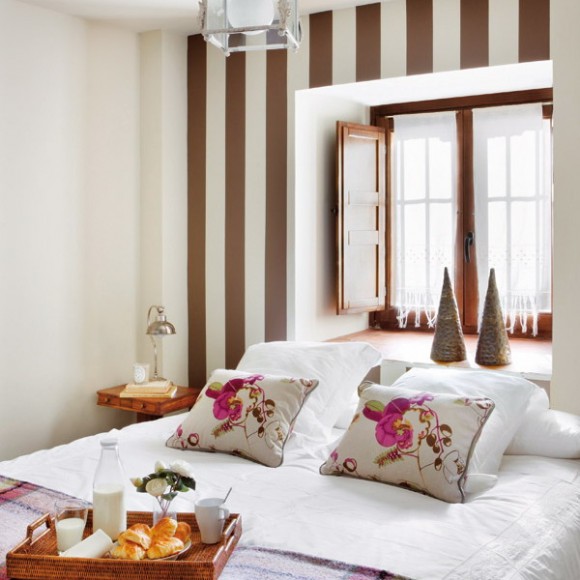 Use of striped wallpaper or paint:
Stripes are always bold and classic and draw attention to anything. For the wall behind the headboard, there are options to choose wallpaper in stripes that can be in any style, vertical or horizontal. Some homes have wallpapers in stripes that are totally in contrast with rest of the rooms, while there are stripes are chosen according the furniture and décor. No matter what kind of styling you choose, stripes do add charm to the bedrooms and can be a warm welcome to the boring painted walls.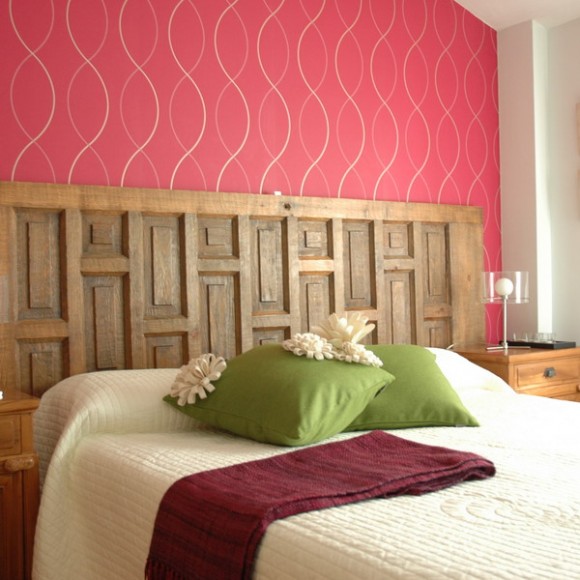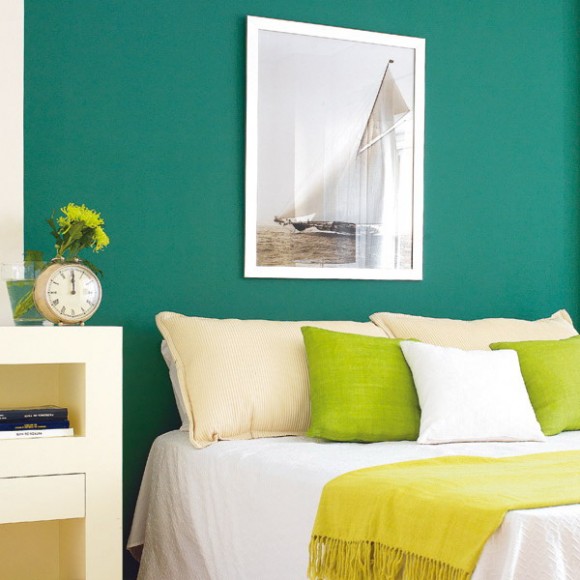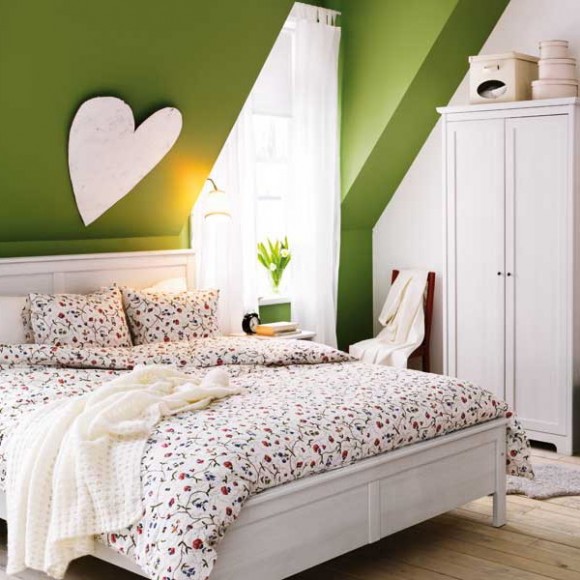 Use of block shades of wallpaper:
Contrasting and bright wallpapers are excellent way to draw attention to the wall behind the headboard. One can choose textured wallpapers that are refined and classic, with matching looks with the rest of the interiors, as well. Textured and designed wallpapers in single colors add a lot of elegance to any space and can be used with additional lighting for better effects.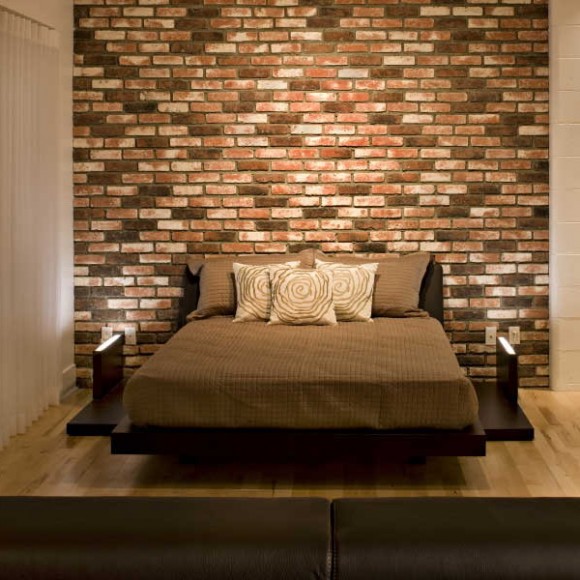 Use of stone and brick:
Unique, conventional and yet always convincing, stone and brick design can bring the old world charm to the bedroom without much trying. Such design works not only for the main wall behind the bed headboard but for all the walls. This can be a simple way to add a little element of classiness to the bedroom without having invested a huge amount. Adding lighting effects may even add more glamour to the ethnic walls in such design.
The use of the above ideas is largely dependent on the size of the room and how the bed has been placed. While it is better to decorate the wall behind headboard for large rooms, it is advisable to stick to a single design for all walls for small bedrooms.