Located in Ramat HaSharon in Israel, the DG House has been designed by Domb Architects, a design studio based out of the same city. While the house is designed on the modern lines, there is a simple element in the entire design that makes it worth a check.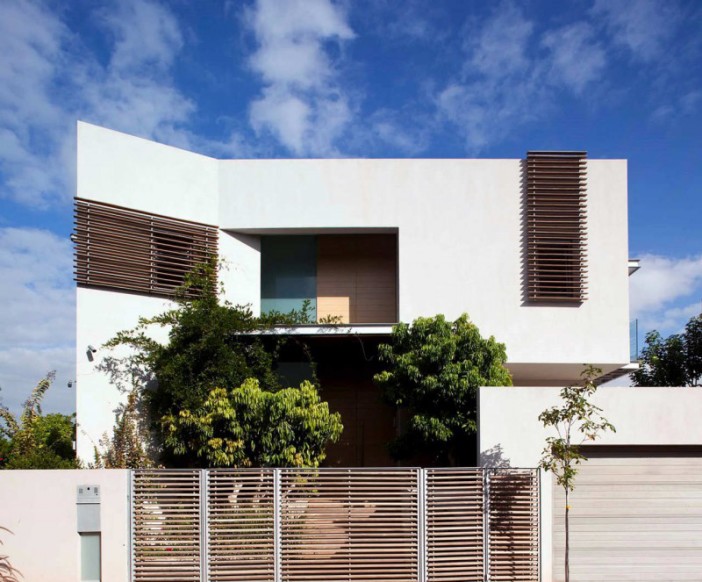 The exteriors: The main materials in the construction of the house are grey oak, painted plaster and glass. The same palette of materials has been used for the interiors, as well. The house boasts of the great entrance that has been sealed from the street, while on the other hand, the back area includes a large garden. Like most contemporary homes, this one too brags of amazing windows and large glass openings that allow light and air to come in. The pool with the right lighting is perfect space for water lounging.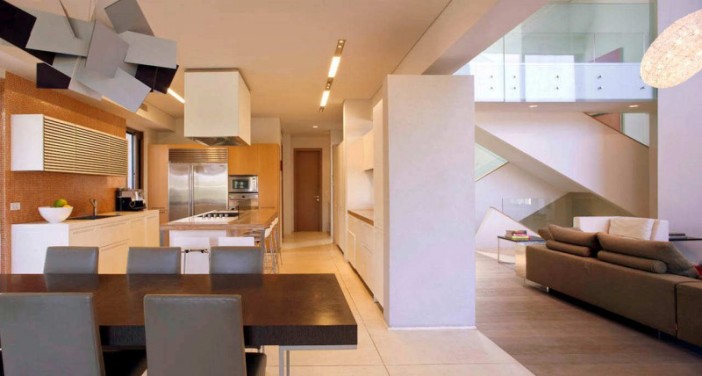 The interiors: If the exteriors are all about style, the interiors display even more of oozing contemporary elegance. The rooms have a very giant and posh feeling attached to it, with glass and wood being used in most parts of the house. What makes the interiors extremely elegant is the fact that there are a lot of experimented structures in many of the areas, which is a lethal combination with the furniture and lighting.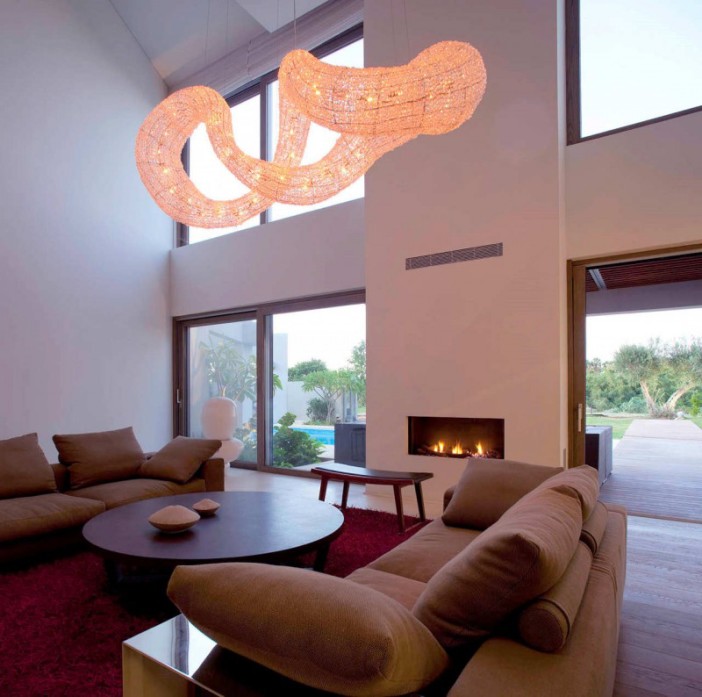 Furniture and Lighting: For the furniture elements, the choices are mostly on the contemporary style with couches, tables, recliners chosen in different shades and colors. The cozy beds and sofas are full of plump cushions that bring in an extremely beautiful blend that welcomes the guest to relax in. The lighting design ideas and choices include some amazing pendant and hanging style designer lights for the living areas, while the bedrooms and other living rooms have LED lights used in cluster.
Photos by: Amit Geron