Budapest's Old Jewish Quarter, which is a World Heritage Site, is home to Doboz Bar designed by Péter Szendrő. The architects prioritized preservation and inclusion of original materials and the building's existing architectural functionalities while incorporating exciting design elements to facilitate a new and unique atmosphere.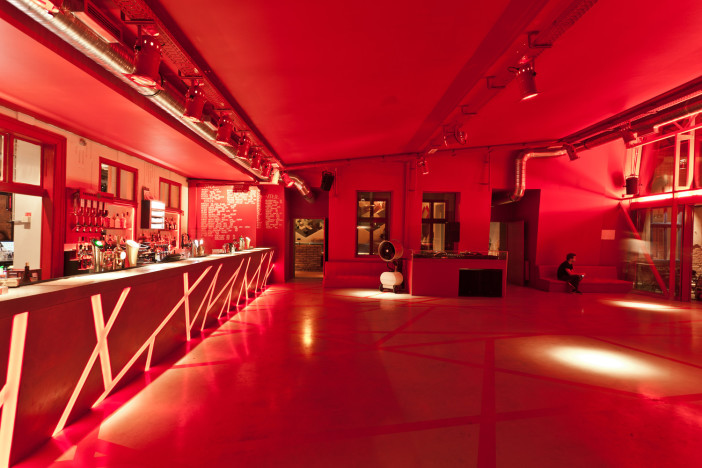 This bar stands built in a courtyard amidst old buildings, which mimic the shape of a hangar. Previously, the dynamicity of this structure was limited owing to the buildings, which enclose the bar. However, through installing bespoke wooden sculpture by local artisans, the architects redefined the level of dynamicity of the overall atmosphere. The architects have certainly constructed a novel and exquisite cultural centre, which can entertain up to 1000 individuals simultaneously.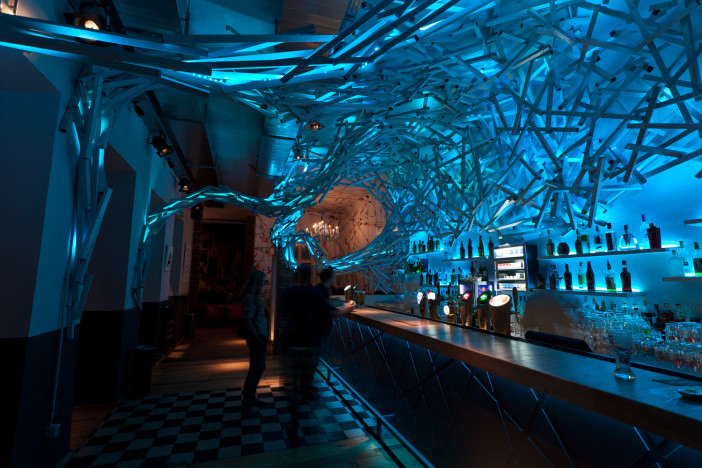 Moreover, they retained several materials from the old building including original doorframes, old doors, and lumber from the loft. Original doors covered in traditional porcelain feature in the restrooms, where they remain as prominent features of the design. Following the architectural concept and central theme, the architects incorporated old oak wood floors in the interiors. Additionally, the design concept dictates the inclusion of sculptures, which invoke a sense of amusement and pleasure.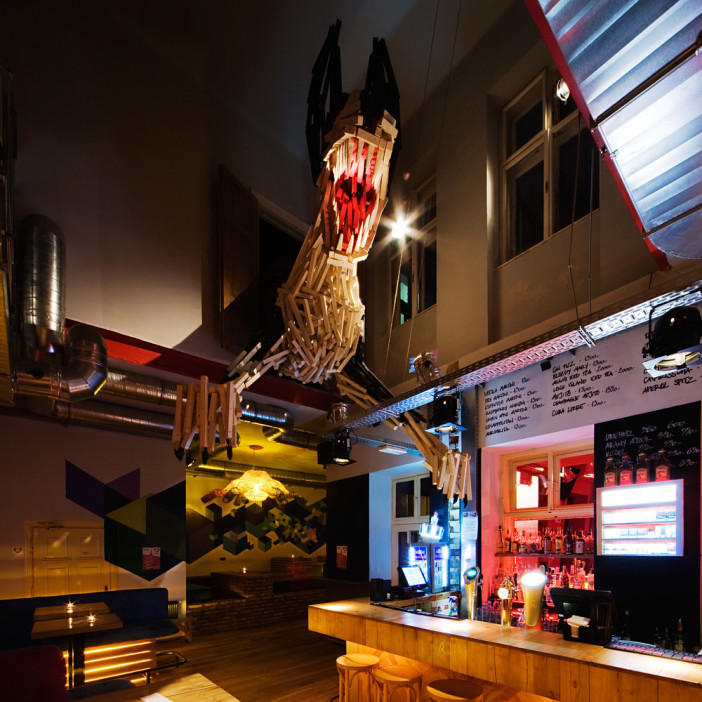 Invariably, lighting plays a major role in multiplying the sense of amusement within the interiors. On the other hand, an intriguing interplay of bright neon and subtle lighting create illusions and extend the ambience of the décor providing some unique lighting ideas.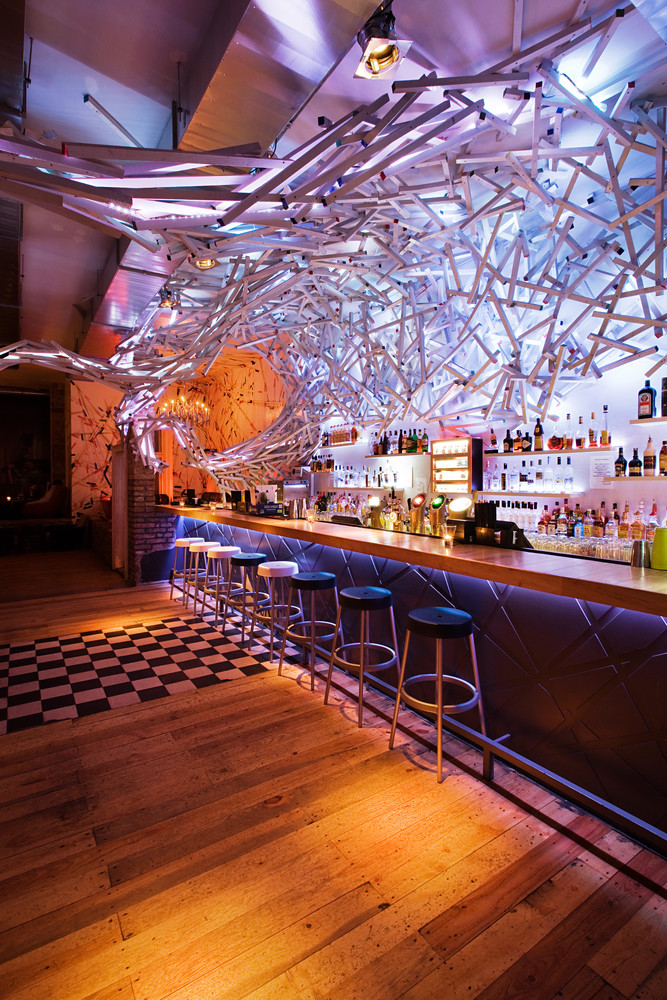 Interestingly enough, a majority of the furniture remains hauled from a local flea market and features in this bar owning to its uniqueness and appropriateness. The stupendous harmonization of a wide array of design elements stands witnessed at this site. Overall, the architects have glorified the bar through a mélange of elements, some of which were preserved and some of which specifically built to adorn the space.
Photos By : Sandor Lilienberg, Zsolt Batár, Dániel Dömölky, Tamas Bujnovszky