We, the humans, have been cohabiting with the canine race since times immemorial. Dogs are not only our best friends, but also the most faithful, and dog lovers will know the importance of having one by your side. Why not depict the same love and bonding in how you decorate the house? Check for some interior decoration ideas:
1: Up on the walls –
[Image – Core Development Group, Inc.]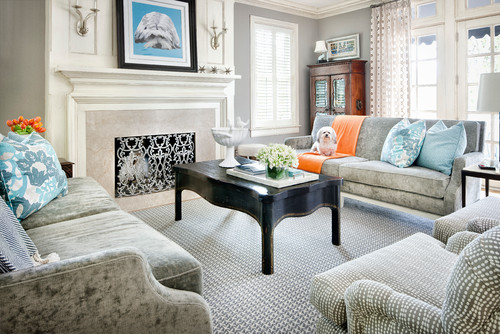 [Image -Martha O'Hara Interiors]
The latest trend shows it is actually cool to put up dogs as paintings or pictures up on the walls. The look is very warm and friendly aura fills the room.
2: Dog sculpture –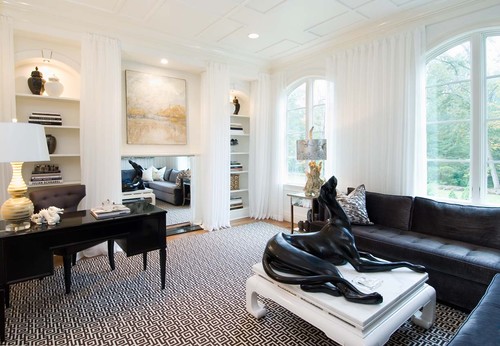 [Image – Tiffany Eastman Interiors, LLC]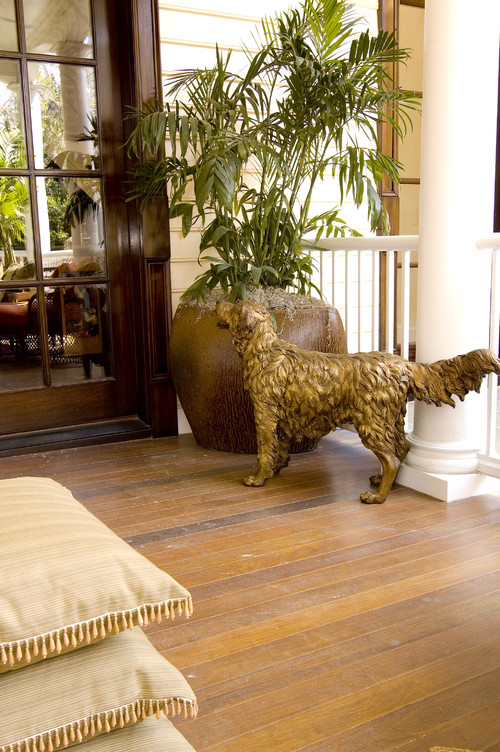 [Image – Zimmerman Interiors]
Be it Victorian art or contemporary, the artists have been romancing the dog theme for years now. And it is still in! Add a piece or two in a strategic location and see the charm.
 3: Pop art dogs –
[Image – Master Remodelers Inc.]
[Image – Kathryn Vaught Interiors]
Put the pop art piece, be it 2 dimensional or 3; over the wall or the counter, the look is just amazing. It can easily attract the eye and become the focal point of the room.
 4: Dog theme decorating accessories –
It may seem bizarre, but it looks so cool! The accessories include wall decals, wallpaper, door knobs, stoppers, mantle decorations, street art, cushions and lamps too! The list is long, and these pieces add a lot of character and definition to the room. These are found commonly, yet they look unique because they are so individual in their own self. One can place them with different things to make them look special and attractive. In fact, it is almost impossible to overdo this theme. It just fits in so perfectly, and charms the onlooker effortlessly.
[Image – Cityhaüs Design Consultants]
[Image – Poss Architecture + Planning + Interior Design]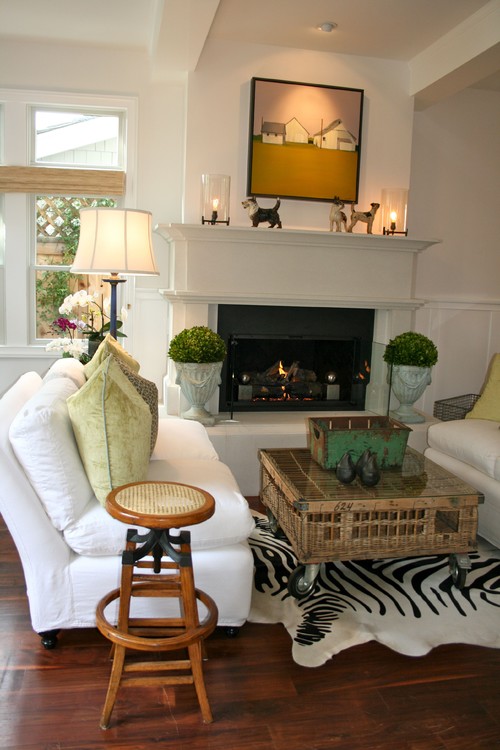 [Image – Kelley & Company Home]
[Image – Martha O'Hara Interiors]
Easy and fun, this theme is ideal for a casual room, and some portions can be also utilized for a formal sitting room. Have your own vision of interior design ideas on how to use the theme according to your space and add a refreshing touch to the home.