Dometti from Paris is a luxury brand focusing its entire range on outdoor furniture with an aim to value the needs of joining interior and exterior in a single frame. The company has been continuously dedicated towards choosing the best of design ideas with best quality material ensuring the style and functional needs are in balance. With each product designed to make the quality of life better, this company promises to add new dimensions with commendable products.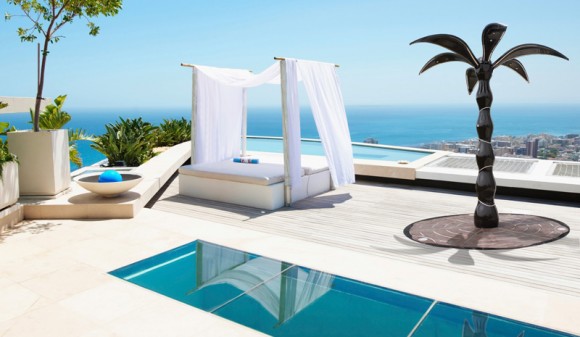 PalmShower from the brand works mainly for its sharp tricks and elegant designing. This is the perfect design that can smartly be incorporated in the modern exteriors for showers and more. The design offers a unique misting and showering feature and with use of some other stunning elements, it makes it easy to like the product. The company has used LED lighting for the product, which is adjustable according to the mood and settings of the environment.
Moving forward, the product has been designed with extreme care with all the plumbing essentials and electricity supplies fitted securely within a polyester structure. Also, the leaves of the PalmShower are designed for easy folding towards the trunk to save it from damages caused by harsh weather conditions.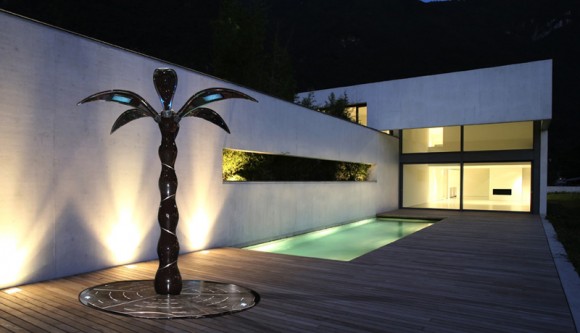 With every use, the product brings new dimensions to the user. The socket of the product has been designed with a tub for containing water along with LED spotlights for the maximum ambience. Also, the surface of the product is designed to be nonskid for maximum balance under a shower.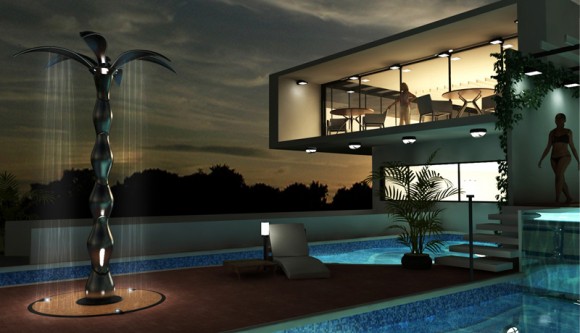 Crafted with dedicated intelligence and ideal for any settings, PalmShower is perfect for all kinds of terraces, gardens, pool sides and other exterior spaces.