Designer Hoang Thuc Hao has exquisitely constructed the Dong Ah Villa, in Vietnam, inspired by the forms and patterns of vernacular architecture radiating through the realms of nature. Largely, the architects in the form of this villa have redefined Opulence, where the reasonably sized plot with an ingenious design strikes a spectacular appearance, presenting fabulous exterior as well as interior design ideas.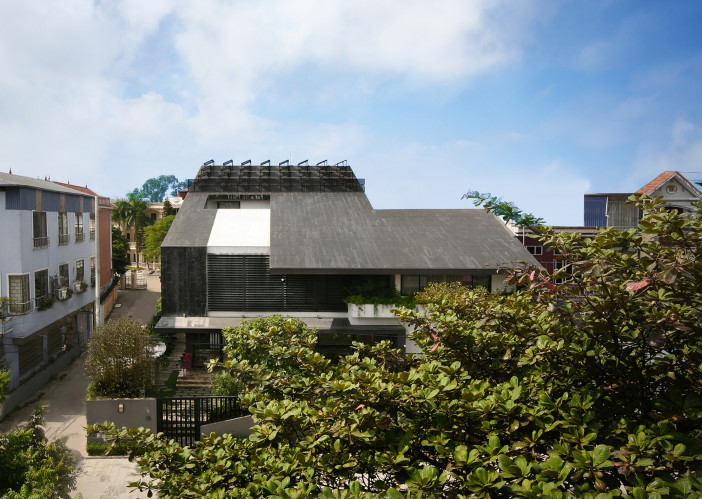 The inspiration behind the villa's design concept lies in two major aspects namely, state of the art building technology and vernacular architecture. Additionally, the architects stringently follow their three basic design principles. These principles include harmonizing architecture and surrounding landscape to create a composition that is aesthetically appealing and soothing to the eyes. Secondly, by inviting and incorporating nature into living spaces, in order to maintain a connection between the occupants and nature. Eventually, they make an effort to maintain the essence of traditional architecture to design unique living spaces.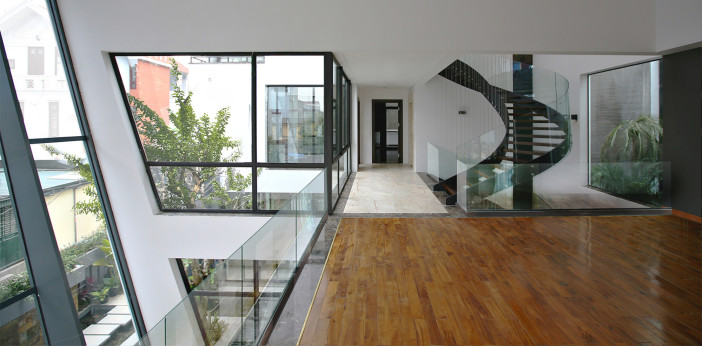 Abiding by these principles, the architects have constructed a villa that boasts soothing and semi open spaces. In addition, featuring in the architectural design are a garden and a courtyard, where living spaces woven with open spaces, voids and the garden warmly welcome elements of nature into the interiors. The roof of this villa slopes towards the front and provides shade to the porch, in additional to the shelter from the surrounding trees.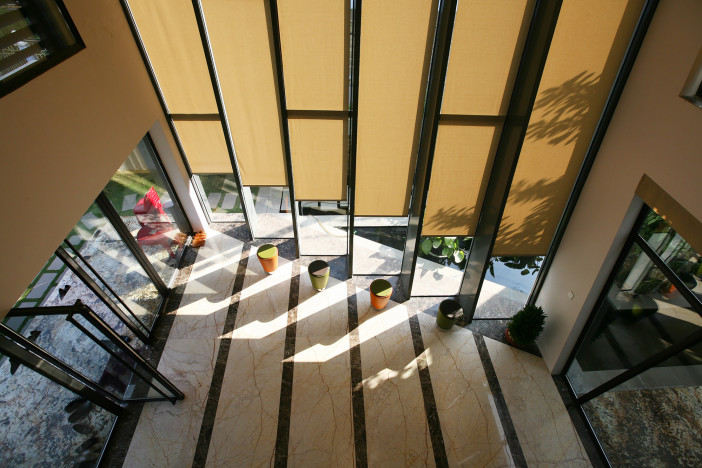 In order to optimize ventilation and presence of natural light, each room opens outwards in two directions. Although, the house is in accordance with modern day architecture, the open, spacious, and flexible living spaces bear the resemblance to the vernacular architecture of the region. It stands justified by the various architectural design elements such as human scale, proportion, vertical dynamics, and roof projections.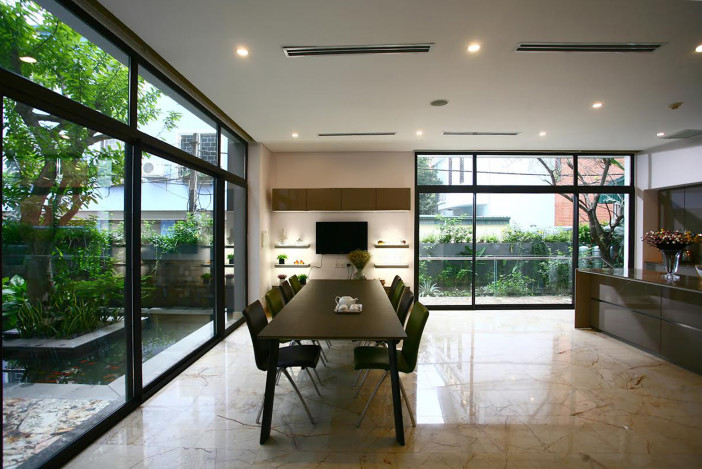 To sum it up, the architects have drawn inspiration from traditional techniques of construction and merged them with the state of the art construction technologies, where sustainability becomes the clear focus of this spacious villa.
Photos By: Hoang Thuc Hao