Located in Queensland coast of Australia, the Drew House project has been designed and completed by Simon Laws Anthill Constructions. One of its kinds in terms of design and architecture, this house is what it takes to have a retreat space and offers stupendous design ideas to all those, who want a vacation house in woods.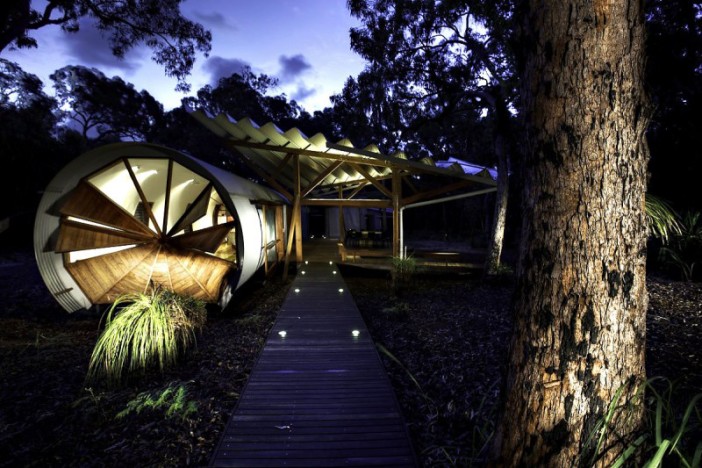 The exteriors: The house was designed with the needs of owners in consideration, who wanted a holiday retreat that can be among the woods and ancient Palms with history in action. With the help of separated pavilions, the house allows the owners to have most of the private time and integrates well in the surroundings without disturbing the same much. The decks and roofed structure were designed on the site with connection space that ensures the living and dining area is enjoyed. Features of the house include Aramax metal roof, Australian hardwood timbers, Rainwater tanks, electrical panels and solar hot water. The house also boasts of community water recycling system that is used for all needs of the house except for drinking and bathing.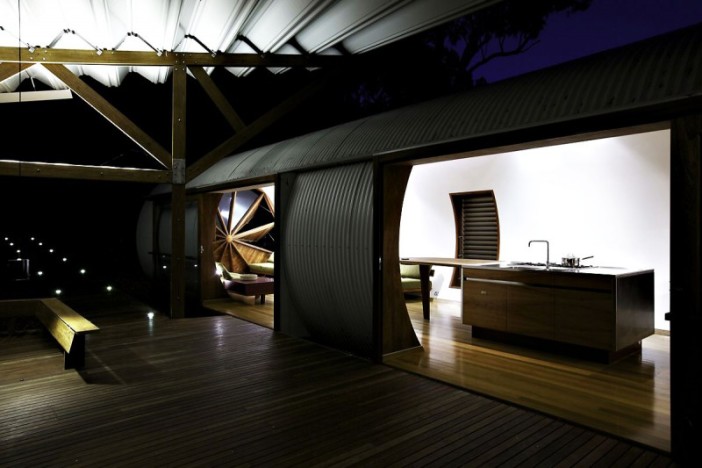 The interiors: Inside the house, the flooring has been done in timber, while the walls of the house, at least most of them, are in white plastered form. Each of the bedrooms has large windows that are designed with extreme care for ensuring the connection with the natural environment around. The owner is himself a man of art and many of his works has been used in the rooms around.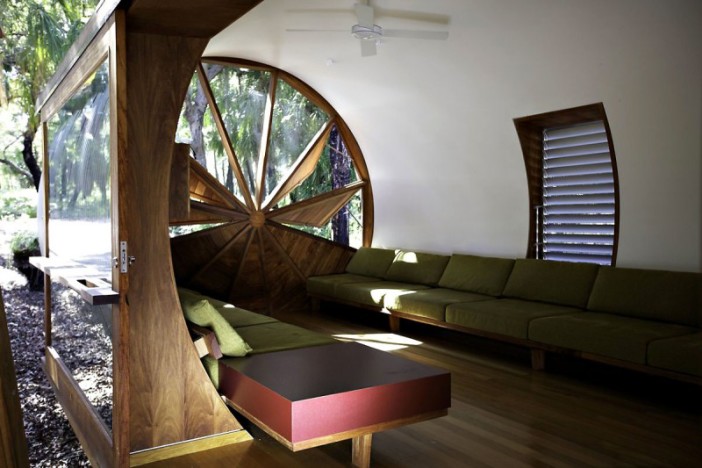 Furniture and lighting: Although the furniture choices are classic, there are touches of contemporary living in the products. The bedroom furniture seems to be more in the wooden form, while living room items are about style and use. For the lighting, the design studio has worked mostly on ceiling mounted lights along with wall mounted choices as needed.
Photos by: Simon Laws Anthill Constructions