Duplex Flat Design
Located in Manhattan, New York City, USA, this is an elegant duplex apartment, which looks over the entire city and offers stunning views. The size of the home is approximately 9000sf and has a living room that is double the height. The large windows of the living room offer unparalleled views of the entire region, making this one of the best flats to check in Manhattan. The walls have been completed in Venetian plaster, while the floors look stunning in maple. Every room has large open windows that are left to many interpretations. The essential dining area and smart home office area is simply superb with unique lighting.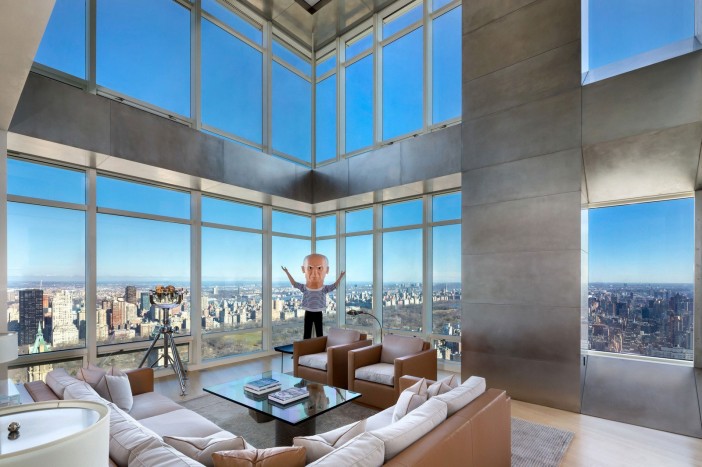 For the lighting of the room, some of the lights have been included in the ceiling, while the designers seem to have also emphasized a lot on the use of pendant lights. The dining and living area has a large number of crystal pendant lights that offer unique spot lighting. Moving on to the kitchen, a lot of quality stainless steel appliances have been used, while the worktops are in marble. As special media room is located adjacently to the kitchen and dining area. The reception room, powder room, pantry, home office and staff rooms are located on the lower level.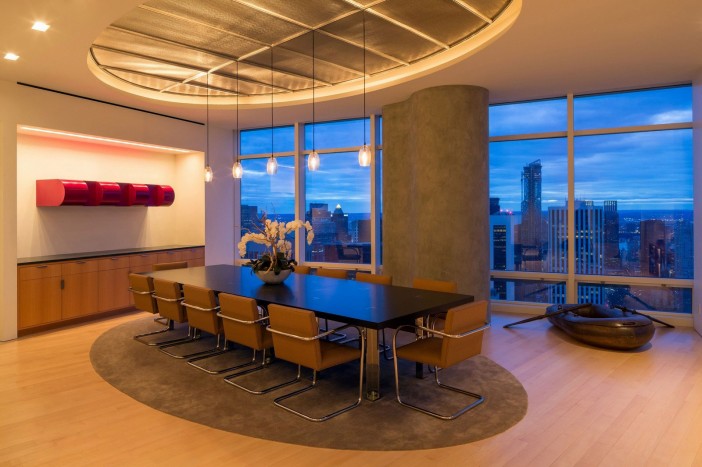 On the upper level, there is the master suite that has an office, two bathrooms and a sitting room. The floors are in black granite and the walls are in statuary marble. There are also two dressing rooms for easy storage. A/C and heating zones have been centralized and the flat boats of unparalleled security system and latest technology. There are three additional bedrooms with en-suite baths. This is a home with lighting, style and design in perfect combination.
Photos courtesy of Corcoran Group Real Estate