The Eagle Ridge Residence is one of the finest houses on Orcas Island, which is located in Washington State, USA. Designed on a single level, this house has been designed by Gary Gladwish Architecture with views of the Canadian Gulf islands and San Juan in consideration.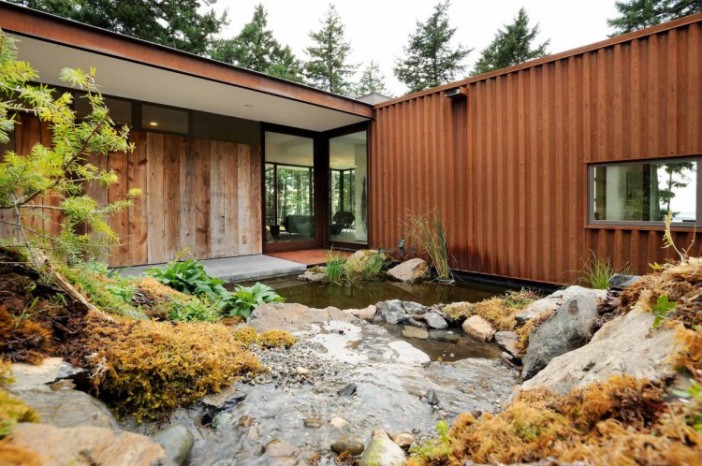 The exteriors: The entire house has been designed in an open way with an intention of keeping the expenses and maintenance on the lower side. The forest and ledges can be checked from the house, and the designing brings in good amount of visual flow that is easy to like and appreciate. For keeping the feel of the house extremely natural and easy, materials like rocks, rusty steel, old barn wood and moss have been used. The construction also features large doors in the sliding style for quick access to the outdoors, while the entry garden has been used to divide the house in two zones.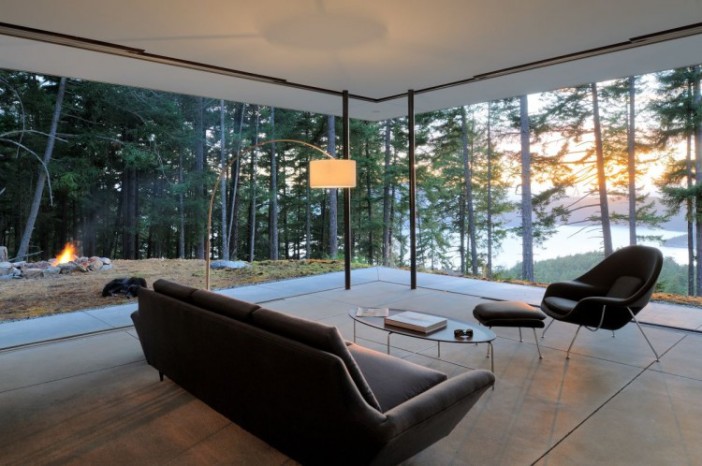 The interiors: The house, with stunning interior ideas, features a large common area that combines the kitchen with the living and dining area, and there are other rooms such as the master suite, study, storage area and a particular art studio. The art studio has been designed with a raw finish to ensure that it can be converted into a bedroom, if needed in future. Check for the large completely untouched glass walls from floor to ceiling in the living area designed for unrestricted views.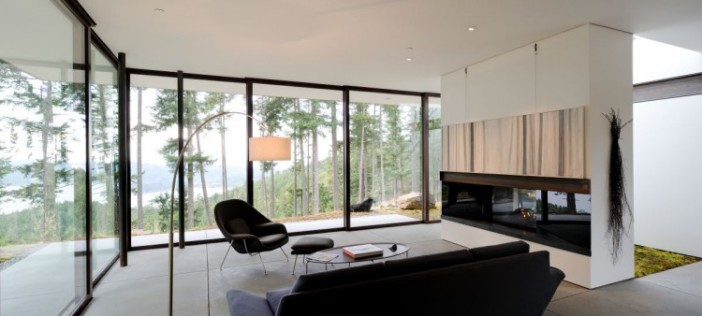 Furniture and lighting: From wooden dining set to the contemporary style living room furniture, the choices are much in the natural style with the needs of rooms in mind. Apart from LED lights, there are pendant style bulbs that have been used for additional effect for the lighting.
Photos by: Will Austin