Solarcity Kindergarden, designed by x architekten is located in Linz, Austria and aims to provide optimum space for children, by creating exciting situations, which stand facilitated through a vividly structured design and by the roof's landscape topography. In addition, minimum energy usage stands achieved at this kindergarten, thus acting as a passive house with reduced internal heating and cooling systems.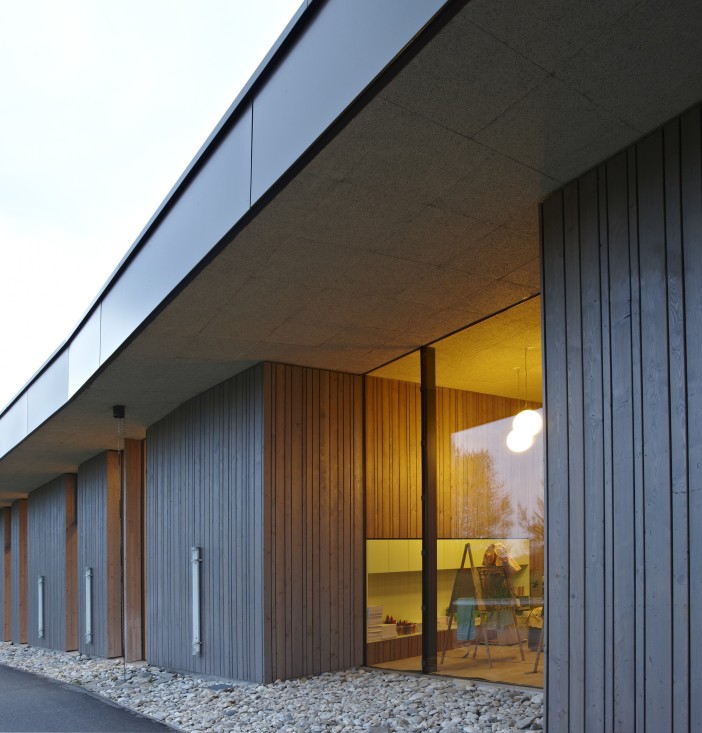 Respectively, a simple urban point of view defines this one storey site as a transitional locale, which lies between manmade landscapes, surrounding Lake Weikerl and the vivid geometrical structures of Solar City. Subsequently, certain raised parts within the premises form soaring roofs, which act as perfect artificial landscapes. After the inclusion of functionalities, these landscapes stand formed impeccably, according to the design demands of each individual room.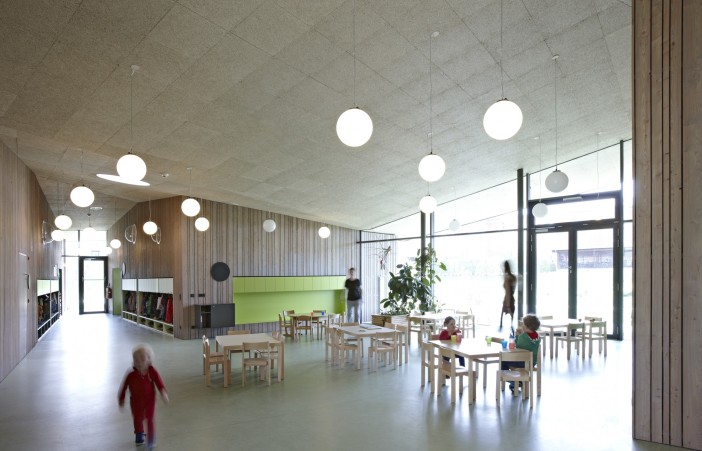 In order to promote the entry of natural light while receiving optimum solar energy, all classrooms face the southeast or southwest. Likewise, to complement the energy efficient concept, controlled ventilation stands incorporated into all living spaces.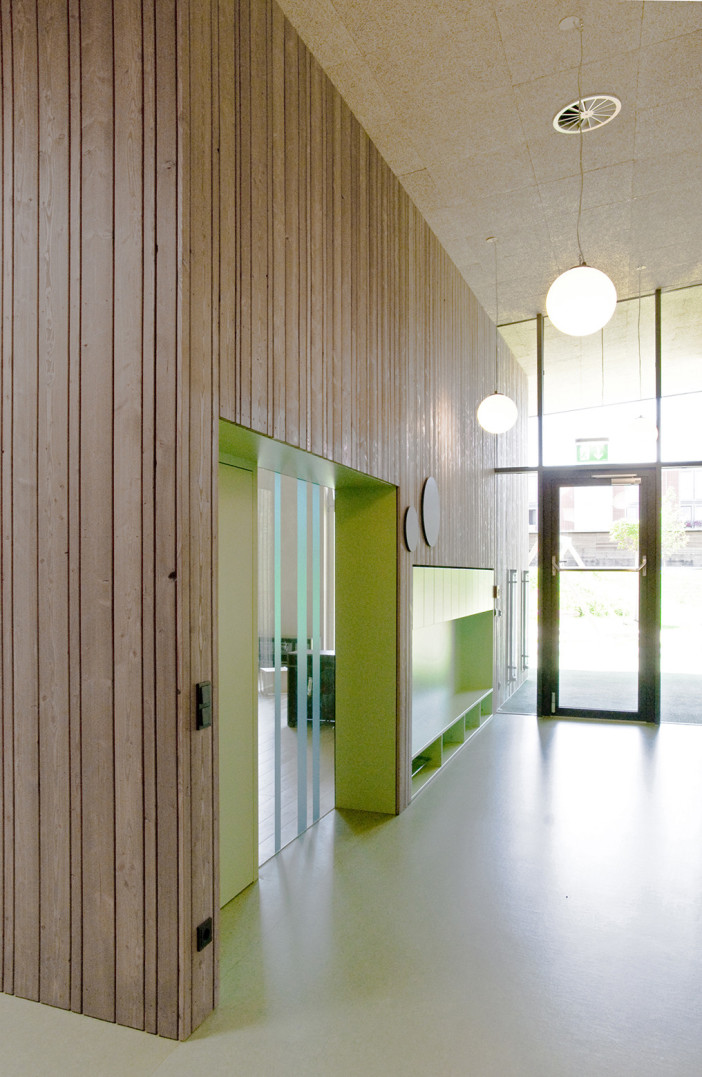 Moreover, a large and lush outdoor space ensues from this section, which stands divided into various topical quarters. Subsequently, this division renders a connection between the outdoor space and the classrooms, which remain directly connected to the outdoor space.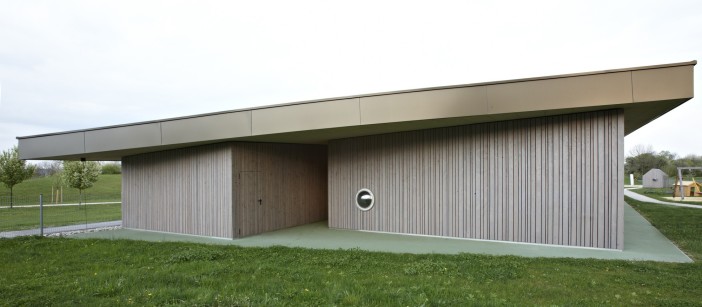 Versatility stands incorporated, into the design in the form of the stupendous multifunctional market square, which serves as an internal link, a site for small and large encounters, an extension dedicated to toddler groups and as a detachable dining area.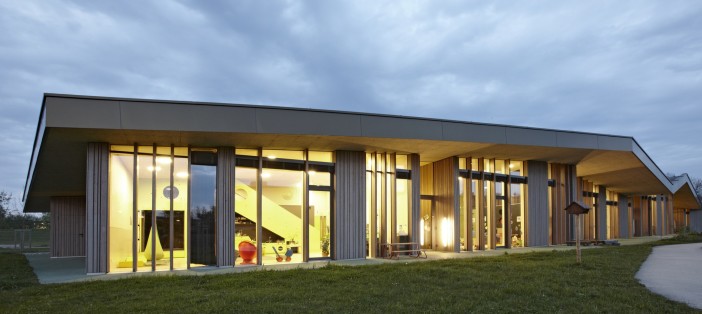 Amazingly enough, each pair of classrooms forms a single connected unit, which also provides room for rest and movement. In addition, each classroom boasts of an anteroom, cuddling corner, toilets, a gallery, and a storeroom. Largely, the interior design focuses on communication and experience, realised through the generously spaced and brilliantly designed interiors.
Photos By : Elisabeth Grebe, Max Nirnberger