The Bamboo Courtyard Teahouse, designed by Harmony World Consulting & Design brings about a fresh breeze of nature inspired with Chinese garden and Yangzhou courtyards for a rejuvenating experience with the mind body and soul. It is a combination of inward opening courtyards and bamboo poles, facing the lake and other vistas recreated for the visual delight of the eyes offering some splendid nature friendly design ideas. Moreover, the entire tea house is divided into varied segments catering to the different needs of the clients. Each segment is laced with vertical and horizontal bamboo poles that design an enclosed space with brick walls that are dominantly used in this Courtyard tea house.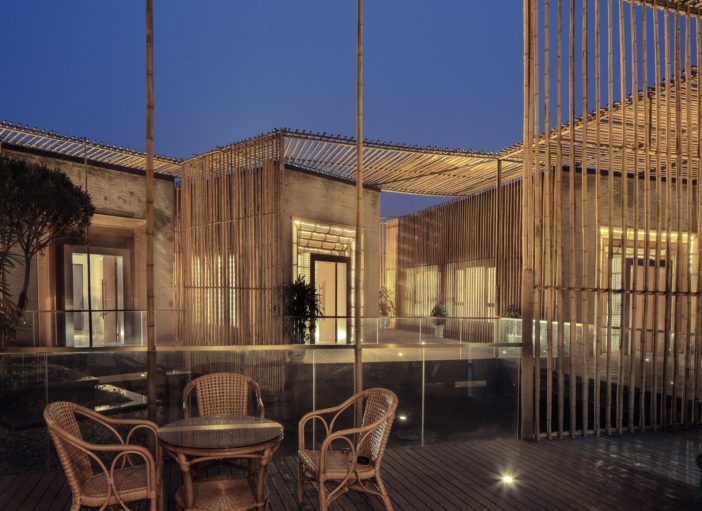 A typical structure using bamboo and bricks, it is quite a common design feature found in the Asian continent. The structure takes care of the fresh sweep of air for ventilation through the alternate gaps between the bamboo poles whilst the brick walls aid in thermal insulation during the winters. It is a universally acclaimed sustainable concept and thus reduces the need for air conditioning and heating systems. Another aspect of the Bamboo tea house is the incorporation of inward facing courtyards, also known as the "Yangzhou". It opens up inwardly and allows a certain feature to be a focal point and in this case, it is a lake and a garden, which draw attention in a contained space.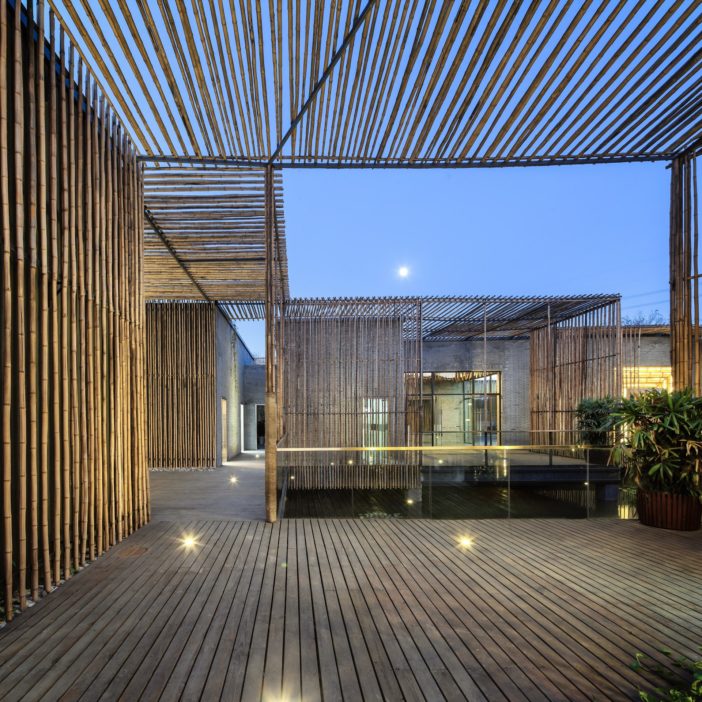 With the use of bamboo, the tea house gets a cubic composition literally by the placing of horizontal and vertical bamboo poles. There is a depth and clarity in the structure as one sees the layers of the bamboo, which creates pocket spaced voids and solids with the use of brick walls. On the whole, a very neutral toned and subtle environment, the Bamboo Courtyard Teahouse soaks up the sun bathed sky and the surroundings with its interwoven structure of courtyards and gardens.
Photos By : T+E