Coffee Shop designed by 314 Architecture Studio in Greece is based on the concept of introducing a café in a garden environment. The effort taken to implement this initiative is wholly derived from green, sustainable practices, which promote green walls, natural shading devices, and brise soleils techniques. Moreover, the use of naturally rustic materials lends a retro industrial touch to the café, which is wrapped with green walls for a better thermal, shading and acoustic effect. The architect wanted to recreate the feel of being in a garden whilst sipping the freshly brewed coffee inside an urban concrete structure thus exhibiting remarkable design ideas to the visitors.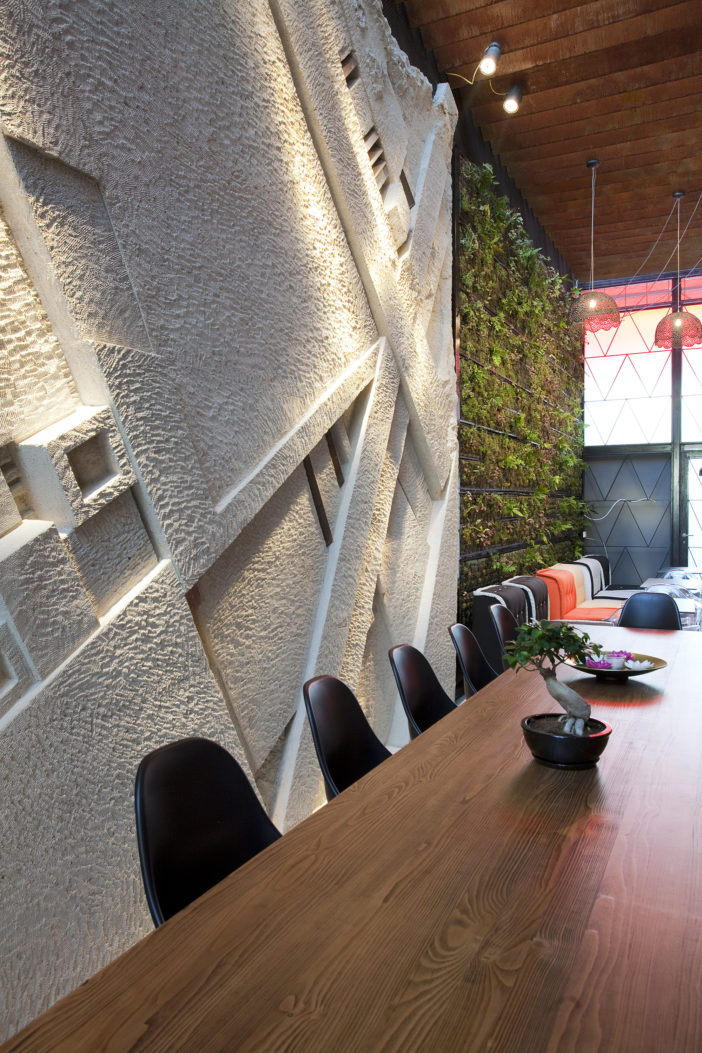 This concept of a coffee shop brings out the best features of a greener environment, where green walls held in place by steel mesh bars produce a calm and chilled microclimate to the café. It also protects the interiors from the harsh rays of the sun and gets its daily dose of sunlight from the open roof. Besides these walls, the architect has also used graffiti and rustic concrete walls and ceilings, along with wood panels to enhance the feel of a retro industrial décor. Even the furniture for the café is chosen to represent transparency and be inclined towards portraying the individuality of the space.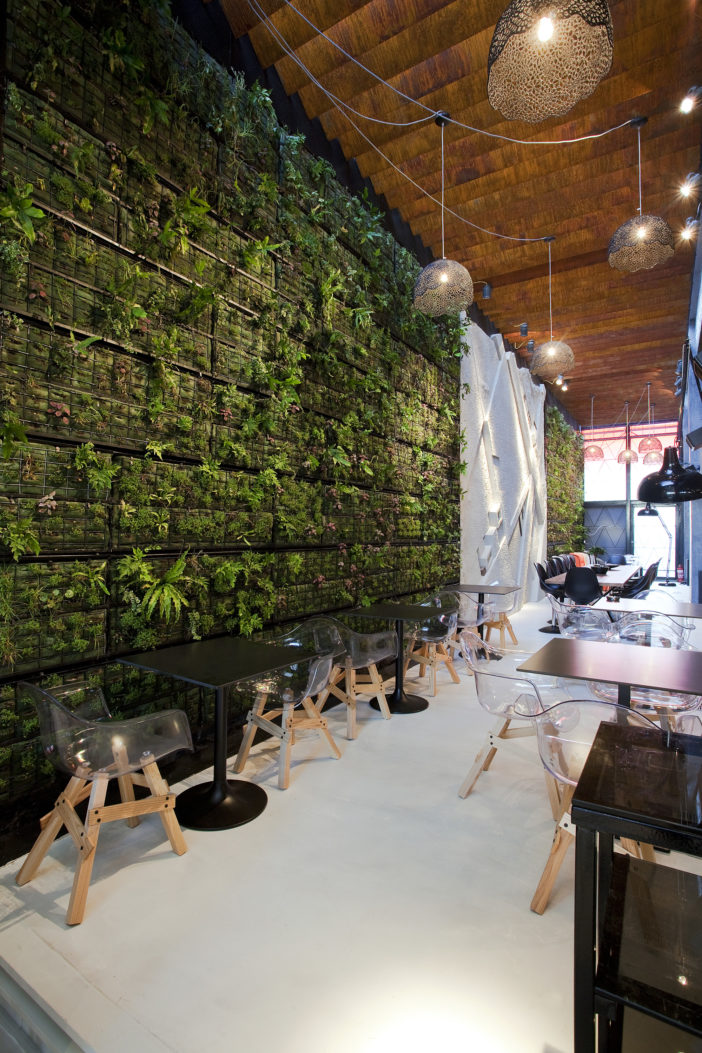 The use of rustic materials has added a new dimension to the café, along with trendy wooden paraquet flooring that softens the rough look of the exposed concrete and rough walls. Moreover, the wooden louvered ceiling allows indirect daylight into the café, thus soaking the space in the brilliant warmth of the sun's rays. It is the perfect balance between the use of materials, space allocation and green design techniques that mark the uniqueness of the space and edge out as a brand icon for a greener way of lifestyle.
Photos By : Panayiotis Vumbakis