Designed by Bruns architecture, Fieldstone House is built on a site that supports unploughed fields and glacial wood cover on the other end of Wisconsin in Richfield. It is a natural terrain setting that has been untouched by local residents, thus making it an apt site for a design based on building science and climatology.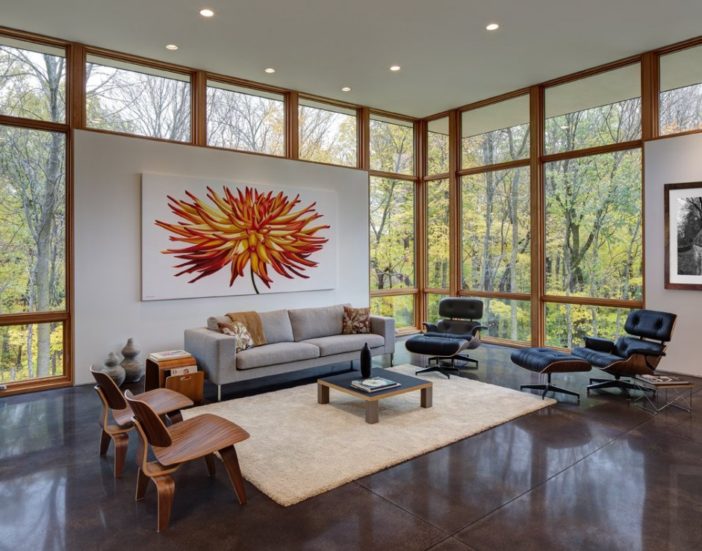 The design of the house is segment based on the functional aspect thus allowing fluidity in spaces. With the principal living rooms oriented towards the field cover, maximum usage of cross ventilation is carried over by the design of full height cedar sidings with thermal insulated glazed windows. It helps in lending a breezy feel during the warm summers, thus making it possible to eliminate the use of the air vent pipes and ducts. On the other side of the facade, the house faces the cold glacial wind that drifts into the supporting ancillary spaces of the main residence. With the efficient use of passive daylight heating, warm air flows into the residence thus making it a habitable space for the winters. The use of concrete floor slabs helps in retaining the heat at both the segmented spaces and bridges the division between the glacial cover and woodland vegetation. The interiors of residence are designed using locally available materials like unused field stones, rugged chips of rocks, cedar wood for window sidings and wrought iron trellises for the internal pathway.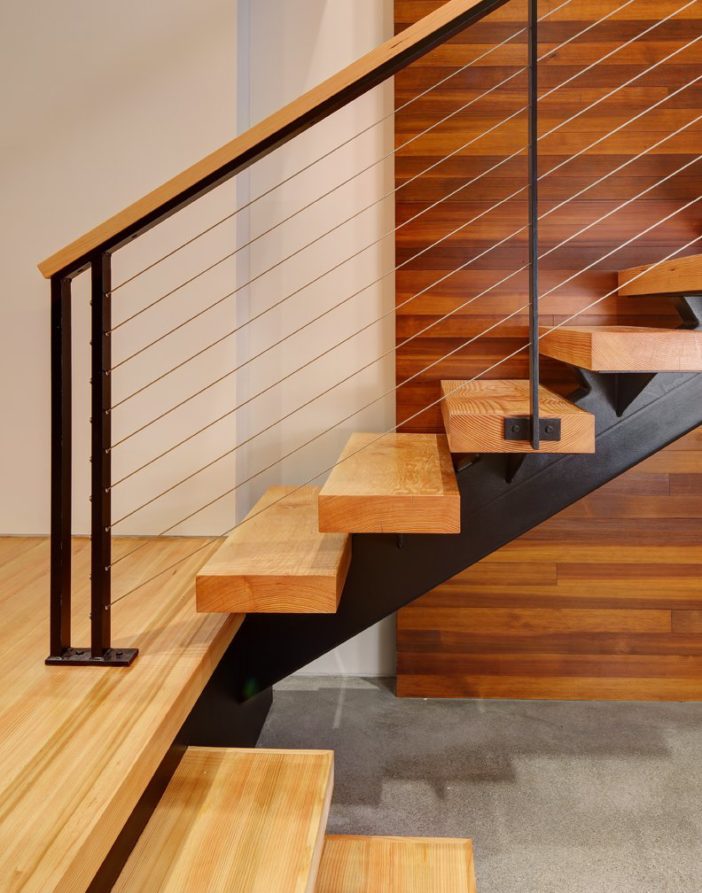 The core of the house is concentrated towards a concrete block from floor to height with an open fireplace. It divides the living spaces from the ancillary support rooms and gives a see-through opening from the fireplace. Offering some unique design ideas with greyish hues to white walls, the use of cedar wood compliments the natural tone of the Fieldstone House, a rendezvous visual for the resident.
Photos By : Tricia Shay Photography