Situated on the outskirts of Turrialba, the Käpäcläjui Training Centre, by Entre Nos Atelier, stands constructed entirely of slender timber planks offering ecological design ideas, in the regions of Costa Rica. The centre supports the rural growth and empowerment of the natives by enforcing development initiatives with external aids.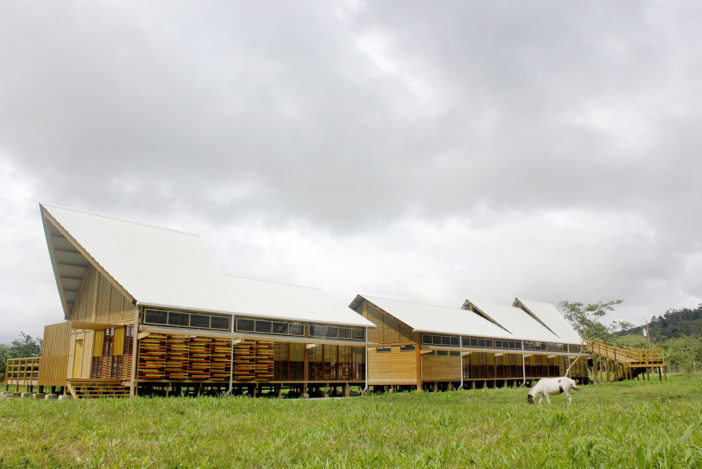 Primarily, the centre encompasses a dormitory, office block, multi-functional spaces, a large kitchenette, storehouse, and visual media rooms. In addition, a high ceiling stands added, which accentuate the vertical dimension of the structure. Likewise, the ceiling makes the room for a mezzanine that acts as a gallery space on the exterior frontage.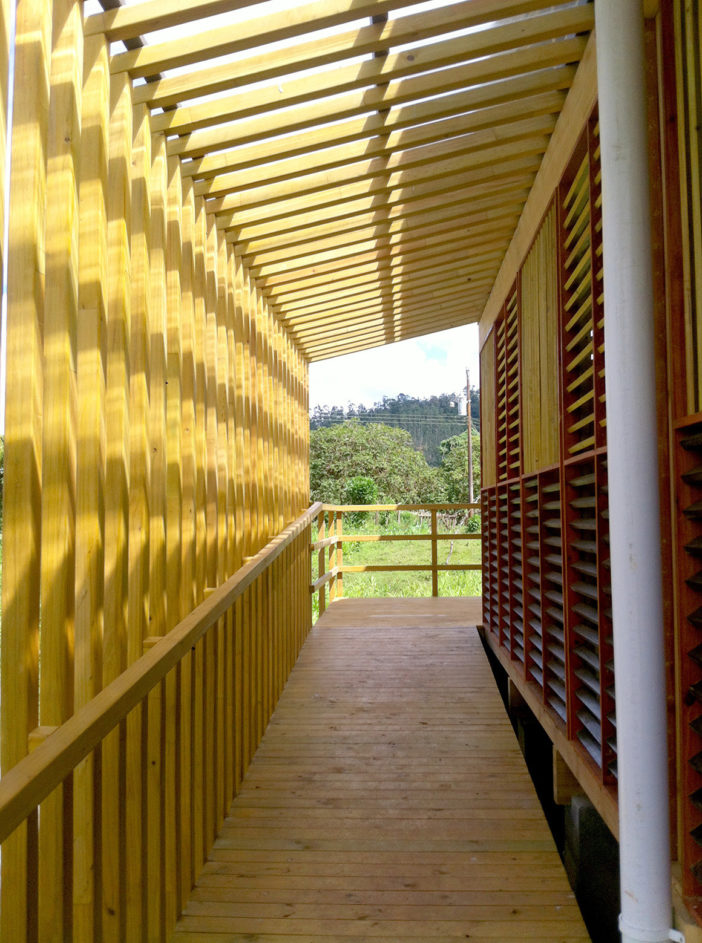 Consequently, the spaces for the training centre invoke a sense of openness to promote interactive learning among the natives and trainers. To emphasise this, the design of every space is lucid and clear, thus stressing the need for an unpretentious structure, which synchronises with the surroundings.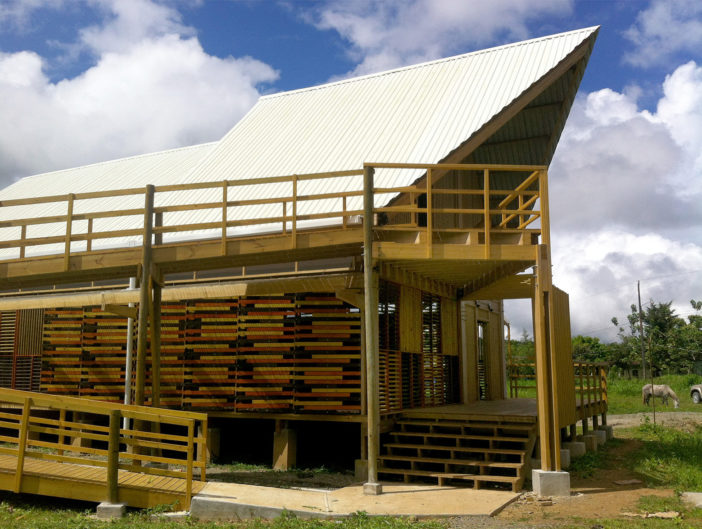 In fact, the proposed blueprints of the training centre focus on effective spatial organisation using limited resources. Correspondingly, the spaces are adaptable with a mixed use and integrate passive design techniques for a better thermal and sound insulation. Alternatively, lush greenery with excellent ventilation and day lighting facilities enable to create open spaces for communal gatherings.
On the other hand, the use of materials such as recycled and processed timber aided to construct the structure in an eco-friendly manner. In addition, it lends a unique identity to the structure with skilled carpentry works, which make it all the more innovative and visually grappling with its external frame.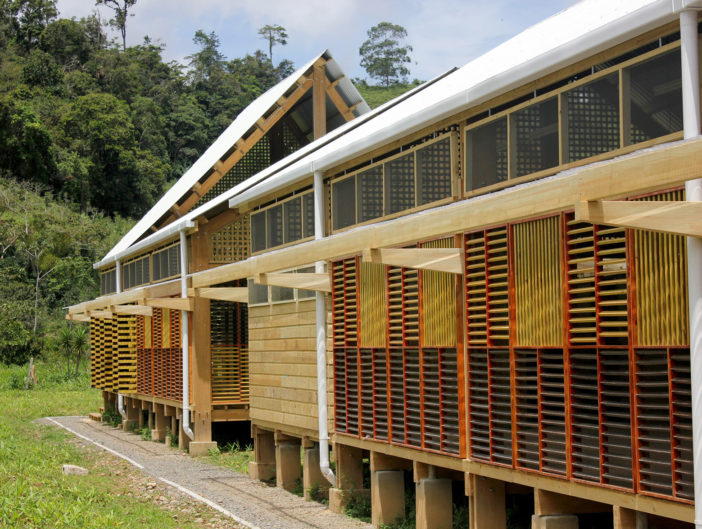 Another aspect of the structure, worth mentioning, is the interconnecting spaces that facilitate shared activities among communal members. These spaces remain open to bright daylight and air to expose glimpses of internal spaces through the latticed timber frames.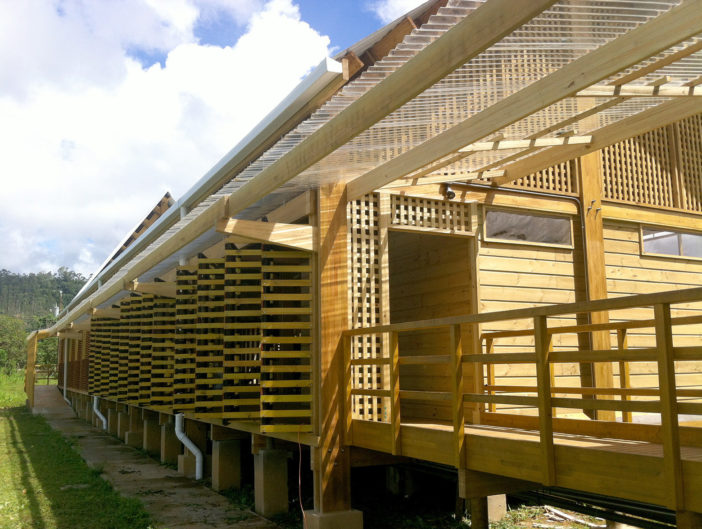 Overall, the articulation of the spaces, with vertical and horizontal planes, creates a sense of overlapped visuals against one over the other to garner an inspired visual of the façade.
Photos By : Ingrid Johanning