One storey house, La Campana designed by Alejandro Dumay and Francisco Vergara, is a traditional house that encompasses nature, and blends with its surroundings true to its design. It is a large sized plot with rural settings that enabled the architect to come up with a design that responds to the nativity and climatic conditions of the site. The house facade is lined with full height glazed windows that throw in ample light and views from the surrounding scenery. It is constructed using wood, concrete and clay, which are indispensably available in the local regions.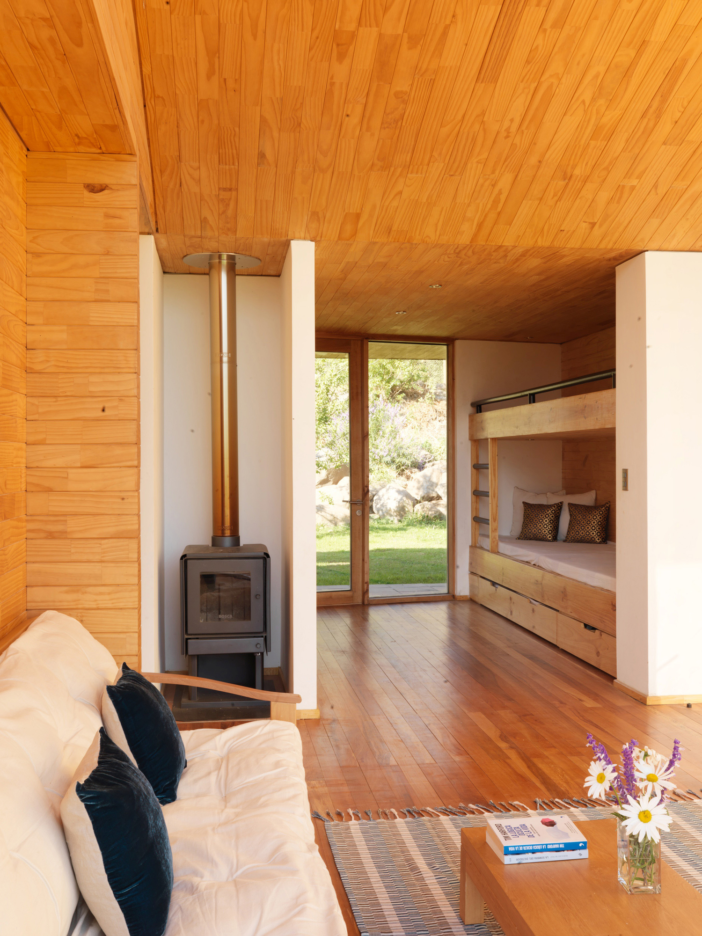 Built on a raised concrete bed, and supported with wooden framing structures and insulated with clay, the house is best known for its thermal resistance and passive ventilation techniques. There are other added design values to the house, where spatial arrangement and energy efficient design principles are incorporated to the house. With multi-faceted purposes, the house is divided into public and semi-private areas, which can accommodate up to 10 guests. Moreover, the bedroom suites, kitchen and other private zones are designed facing the mountains, which give accesses to cool breeze and splendid views of the mountains.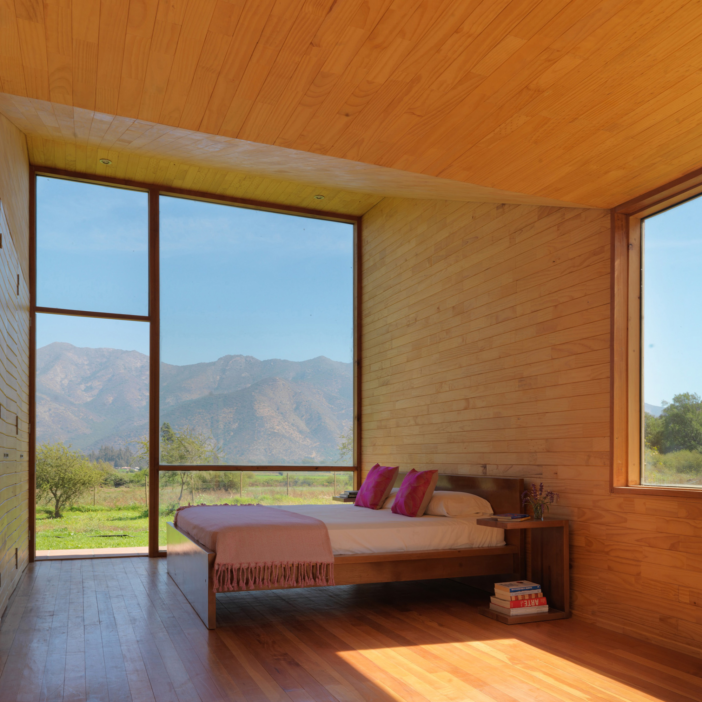 The space around the internal rooms is enveloped by a corridor, or a sheltered patio that protect the house from the harsh rays of the sun. It also regulates the rooms' internal temperature and reduces the build-up of humid conditions. Concrete walls during the night, release the heat in a slow manner, thus, warming the house in the winters. Designed to be an energy efficient home, the architect has thoughtfully incorporated climatology and passive ventilation techniques to do away with air conditioning units. The La Campana House, offering stunning design ideas, is a mixed energy respondent home that is unconventional from domestic architecture typologies.
Photo by :-  Alejandro Dumay Claro