Designed by ALTS Design Office, the Suehiro House in Japan is a squared layout of the house that is covered with a gabled roof with pointed eaves at all the four corners. The architect designed it in such a manner that the four corners of the house have the principal functions of the house and are connected by open spaces to form an atrium in the centre. It is a 2-storey house with a clerestory window on the frontal roof facade that lets in natural daylight and that flows in through the atrium.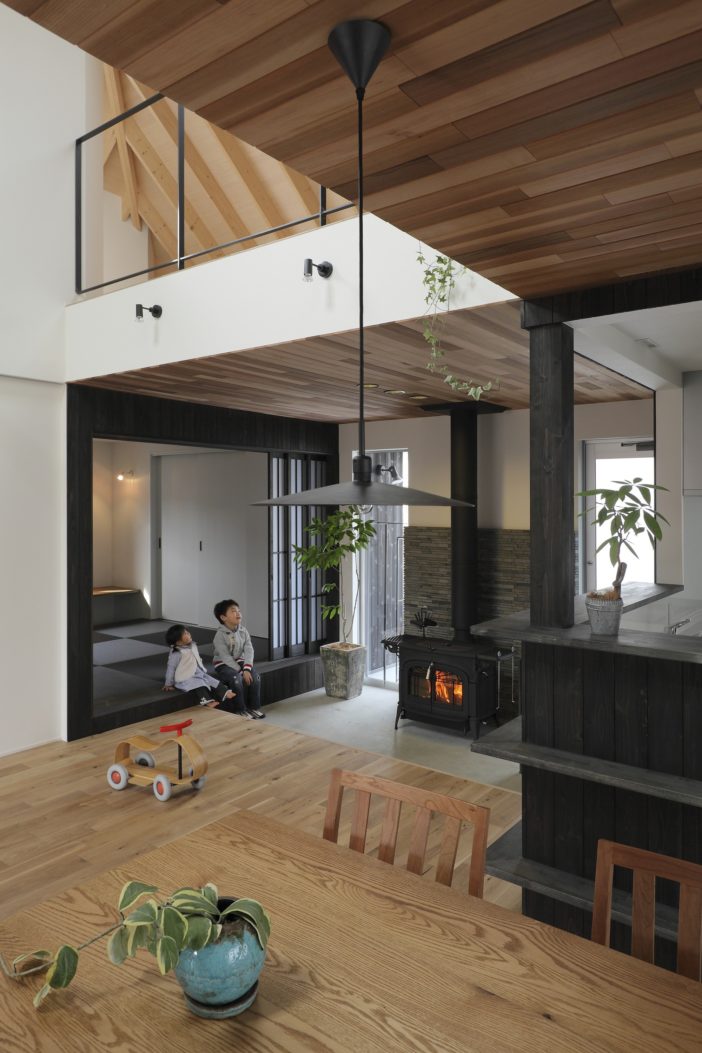 The house is constructed using black stained wood that is typical in every Japanese housing typology. Moreover, the use of timber rafters running across the ceiling, holds the roof in place, and also, provides an attic space for the children to use as a bedroom. With a central atrium that is open from the top, the four corners of the house create open independent spaces, also known as pockets. They act as an internal courtyard, thus eliminating hot air from building up inside the house.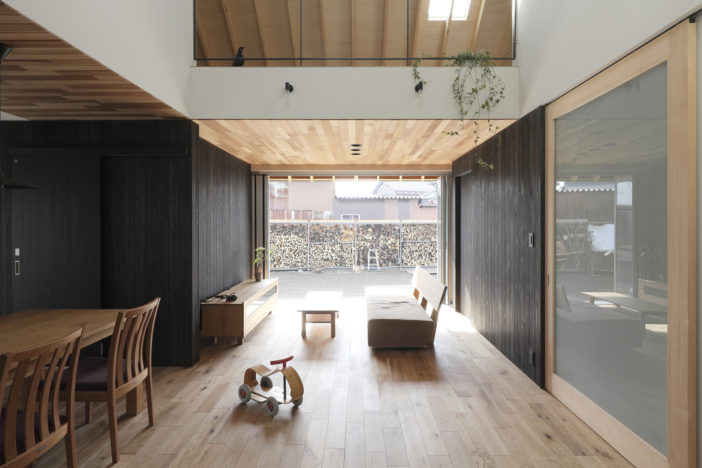 The plan of the house is repeated at the upper level with different functions and is protected from the sun's harsh rays by broad eaves that project out from every corner. It is a simple and well planned home, with effective space utilization and uses sustainable design ideas and features to support the home. The house is well ventilated, well lit and airy for the inmates to carry out their various activities. Besides the roofing structure is well erected supporting and sheltering the house from weather and sun. It is a traditional wood house that can be evolved and modelled with extensions, from time to time.
Photos By : Courtesy of ALTS Design Office