Nature inspired, WNW café by Vo Trong Nghia Architects, is a spectacular bamboo and wood structure, sheltering a hemisphere plan open to the exteriors and surrounded by a manmade lake in Vietnam. The plan of the café offsets into semi-circles, thus making space for circulation, function, and nature in a co-ordinated manner.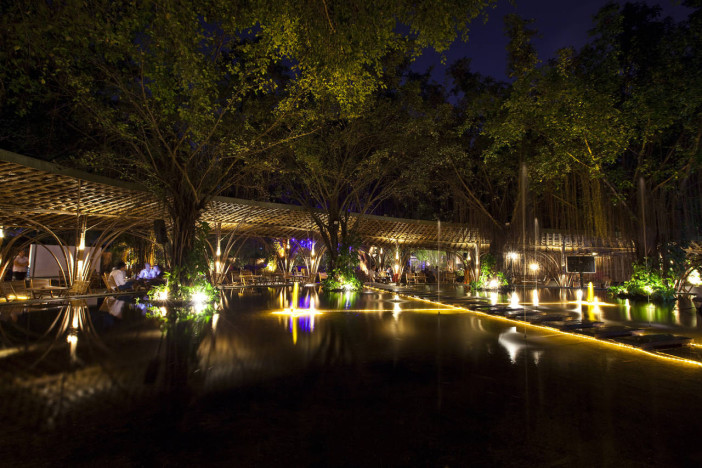 Beginning with the largest exterior semi-circle, the bamboo roof constructed with a dual layer of coconut leaves remains interwoven with one another to protect the shelter from rain, dust, and sun. Moreover, they lend a great deal of support to the bamboo braces springing from a concrete base on the ground.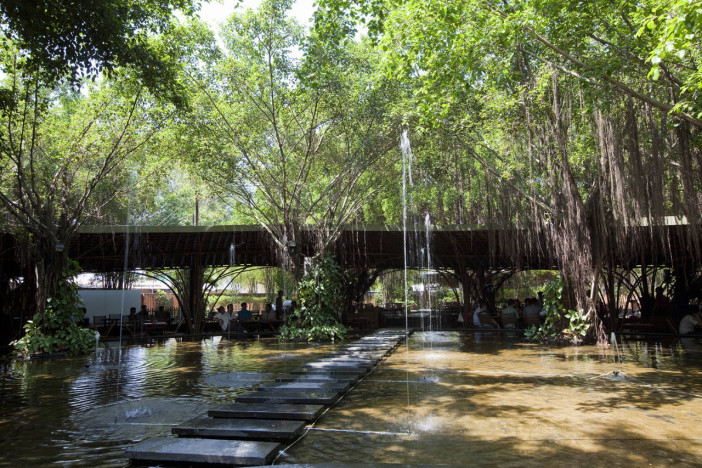 As can be seen, minuscule detailing of the bamboo, in terms of the structural design for the roof without the aid of columns, is a hurdle some task. To counter effect the structural issues, the bamboo poles tied together, by thick cords of rattan, stem from a concrete pedestal reinforced with an iron rod.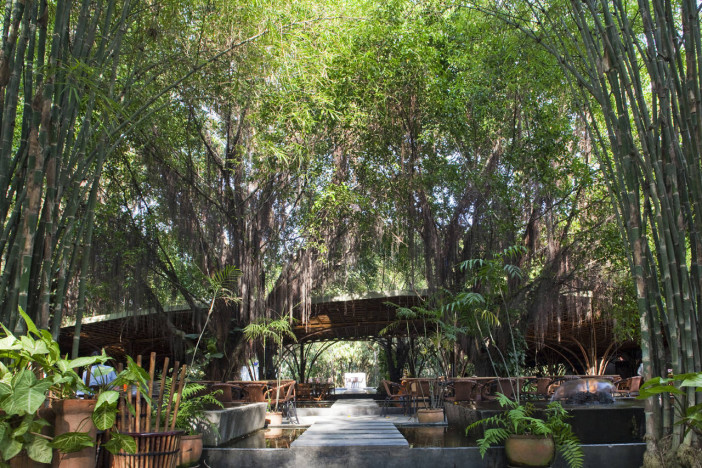 In addition, a chain tied to the intersecting ends of the bamboo poles, at the roof level, reaches down to form a basin to collect the trickling drops of rainwater from the bamboo poles. Moreover, this basin acts as a balance where the load bearing weight of the metal chain supports the roof and, the bamboo bracing sections, as well.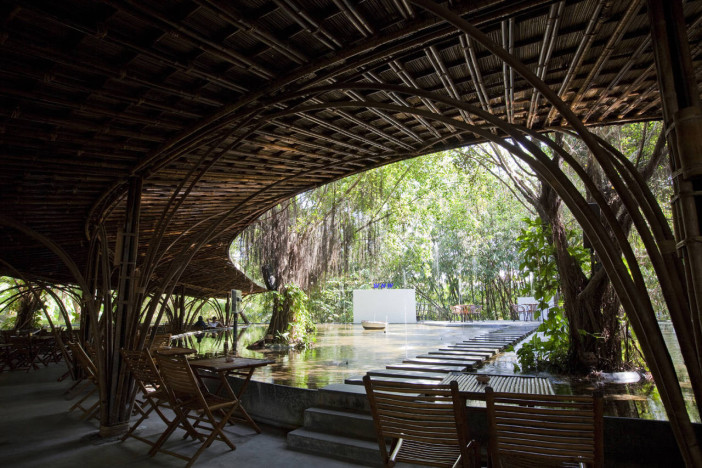 Furthermore, for lighting needs, lighting fixtures remain tied to the bamboo poles by means of rattan, which illuminates the shelter during the night offering amazing lighting ideas. The other aspect of the design is to reduce the need for heating and air conditioning units and to use as much of nature's strength to meet the needs of the shelter.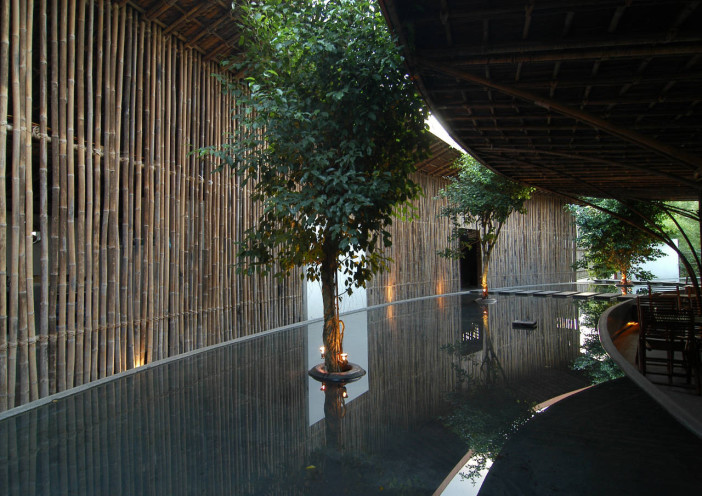 For this purpose, the manmade lake improves the internal climate of the surrounding by its evaporating effect, and the water feature sends in cool wind breezes throughout the day. In short, the design of the bamboo structure supports the environment and promotes the eco language of the region.
Photos By : Hiroyuki Oki, Dinh Thu Thuy