I Resort designed by a21 studio is a nature inspired rejuvenation centre that focuses on reviving the traditional mud baths of Vietnam in a more refined manner. The architect has used traditional design features such as a circular courtyard planning, locally available materials, passive air circulation and fenestration for sun shading to provide a more relaxed and laid back environment. Moreover, the site is located near a hill, which proves to be an added advantage to the tourists, who can catch a sight of the river and the surrounding valley from the resort.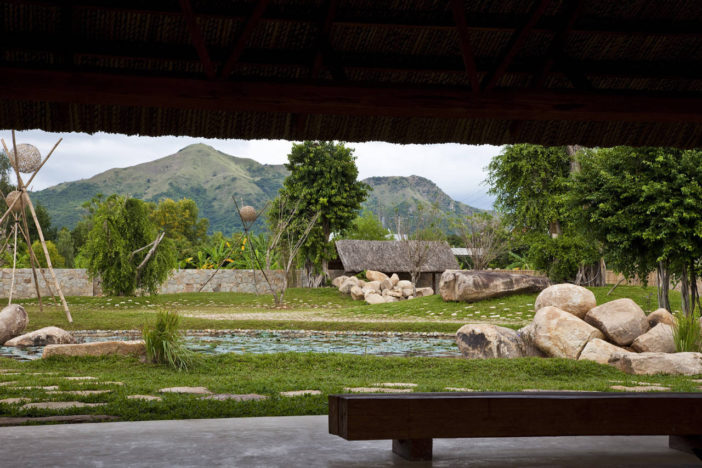 The main building of the resort is a concentric ring, with a circular opening for a courtyard in the middle. This structure is built using natural materials like wood and stone, where much of the joinery work is fashioned with a mortise and tenon joint. These joints, unlike the glue and nail bolts give a rather neat finish to the wood and are strong enough to provide resistance and support to the roof and rafters. The only disadvantage of such joints is the skill and craftsmanship, which is slowly fading away due to the use of chemical fasteners like glue and nails. In this resort, the architect has used the expertise of a skilled carpenter to get the job done for the roof and other detailing for the doors and windows.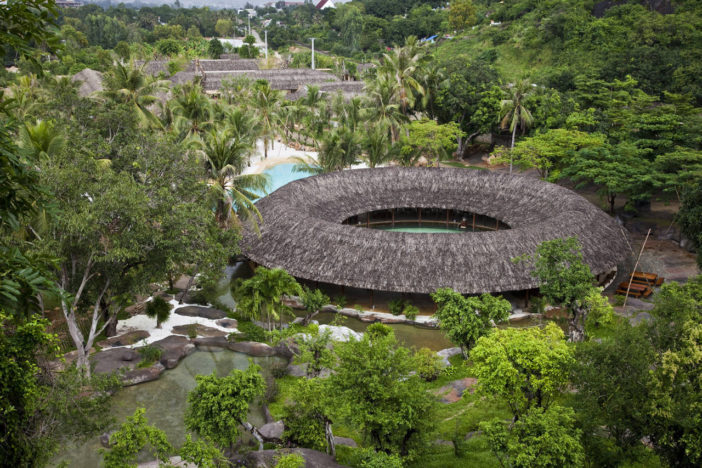 Moreover, besides the use of wood, the resort also focuses on landscape that softens the look of the courtyard with lotus ponds, creepers, stepped stone paths and lush green planters. Efficient passive design and features and apt use of fenestration have enhanced the quality of the resort, thus reducing the need for air-conditioning or heating units. This design idea and concept was to generate a calm and soothing experience that rejuvenates the mind, body and soul of the tourists visiting this resort.
Photos By : Hiroyuki Oki