Located, overlooking a creek, the Hillside House by Toob Studio is a weekend cottage, in Vietnam, designed using vernacular materials found in the nearby regions thus offering sustainable design ideas. Being close to nature, the house reflects a pattern whereby simplicity in function unites the internal space with the exterior surroundings.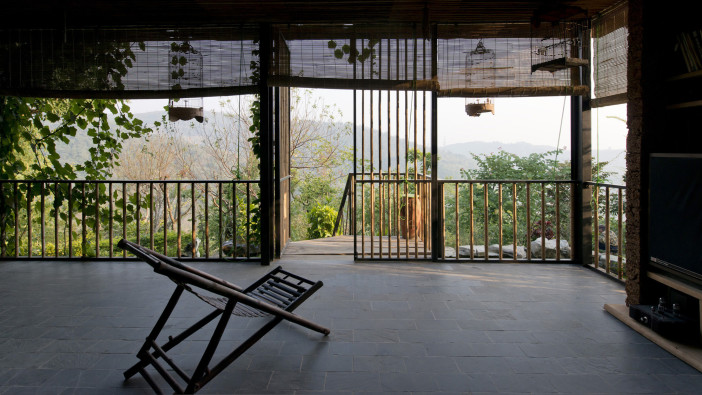 Essentially, the overall structure of the two-tiered house stands built with a black powder coated steel frame, which supports the stone facade running around the periphery of the house. Moreover, the entire house stands elevated from the ground level by means of stilts, a traditional structural member found in many of the Vietnamese homes. It protects the house from floods during heavy storms and keeps insects at bay.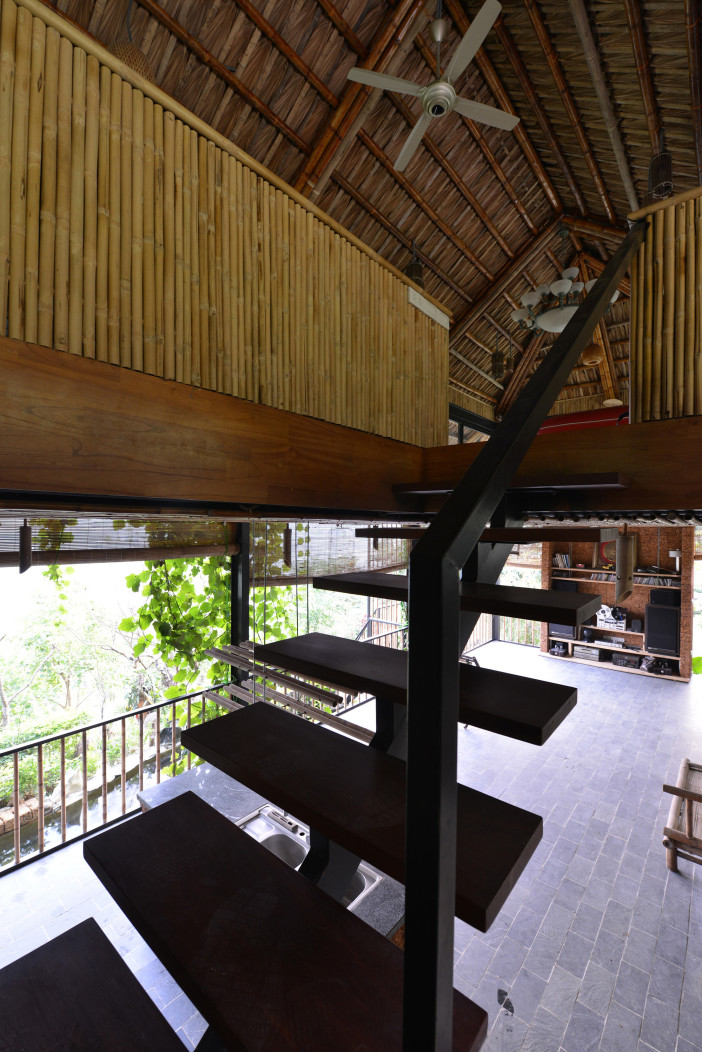 At the ground level, the house follows a flexible layout where an open kitchen island overlooks the living and dining area. The house is rectilinear in plan, with large window openings, encased by glass panes on one side and framed with bamboo roller blind on the other end.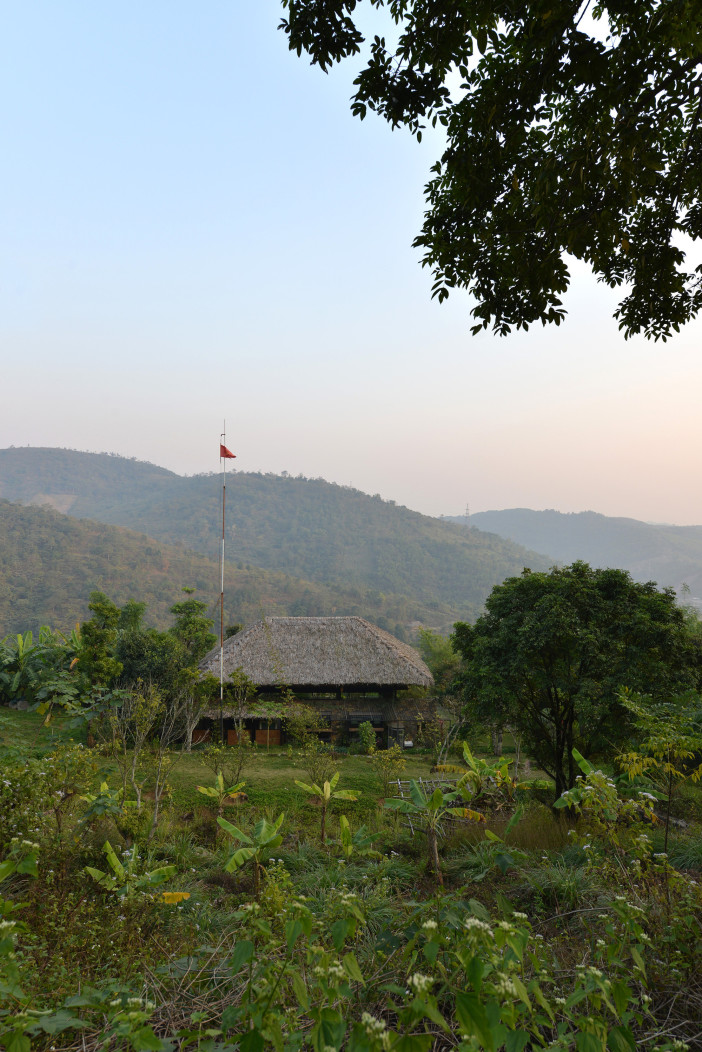 Conversely, the roofing of the structure is of a layered bamboo interwoven with a thatch of palm leaves. It protects the house from the harsh rays of the sun and from rain and insects. Besides that, a considerably sized washroom found adjoining the kitchen zone faces the rivulet with a wooden staircase to the attic.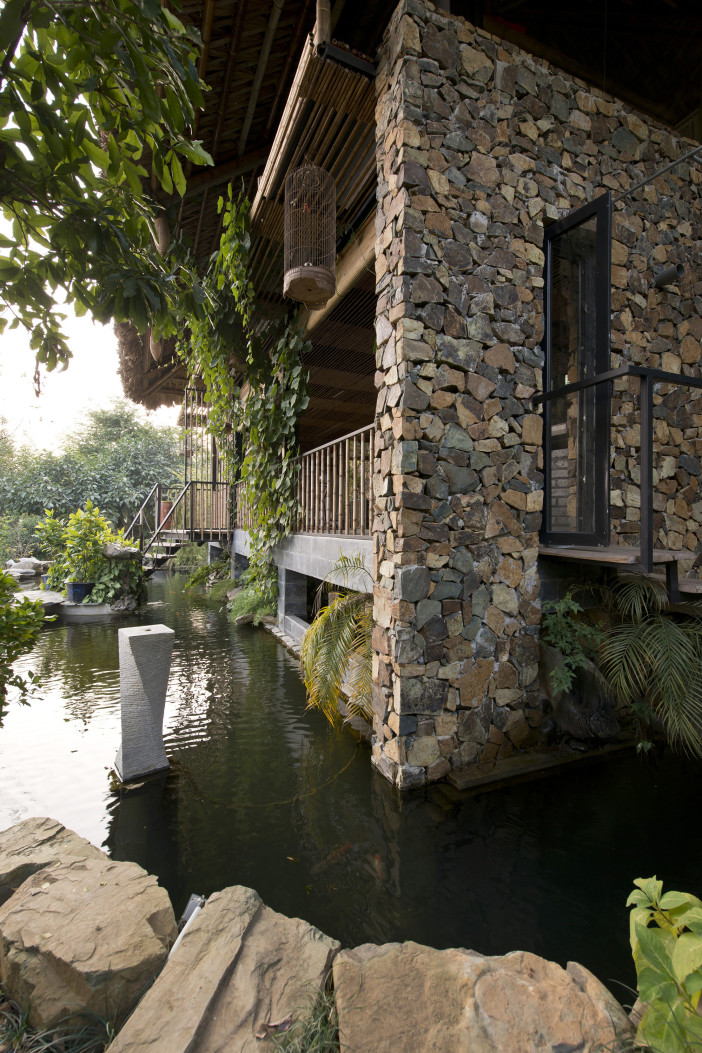 Above the living and dining, the design of the attic is more of a multifunctional space, with a master bedroom. Consequently, the attic has a glass façade running from the windowsill level all the way through the periphery line of the house. This provides an expansive view of the surrounding nature, from the comfort of the home.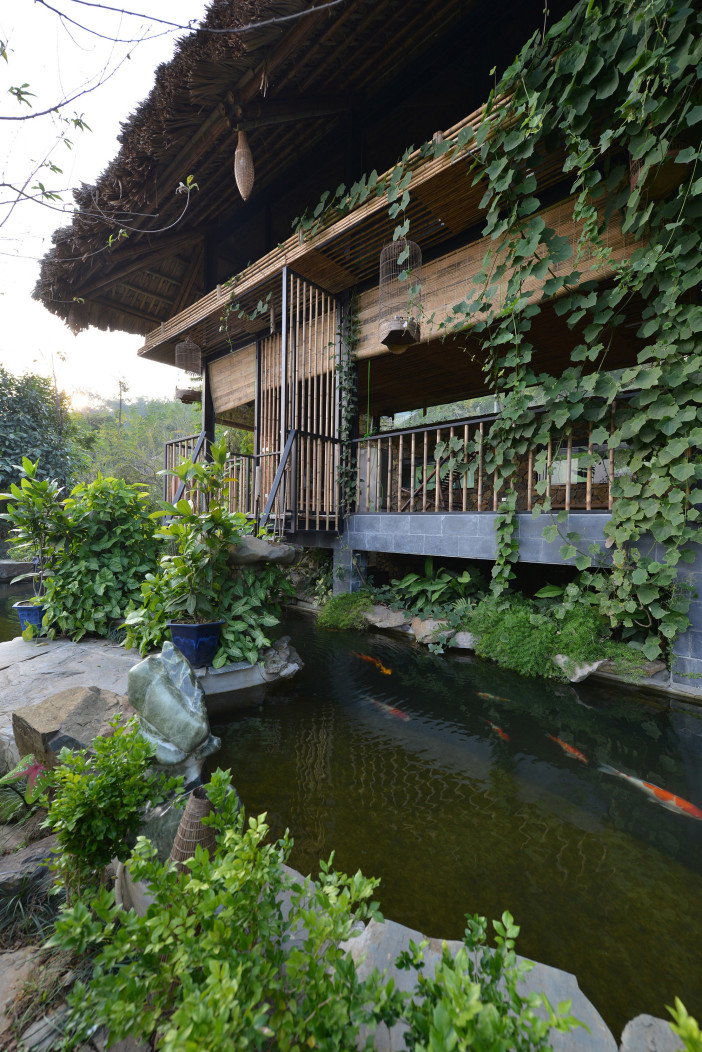 Other aspects of the structure are the use of traditional building materials sourced from the local areas to reduce construction and transportation costs. Likewise, the house surrounded by the pool eliminates the build-up of hot air, thus providing a cool and cosy ambience to the interior space.
Photos By : Lê Anh Đức – Vũ Ngọc Hà