The Under Sails, by SCEG, is a beachfront residence facing the swirling waves of the sea at Madagascar. Thatched with dried straw, the residence splits into four volumes, with an inclined roof, at diagonal angles, thus sheltering the internal space from the harsh rays of the sun. Essentially, designed as an eco-friendly home, the use of wood for constructing the entire roofing, doors, windows, and staircase creates a warm and pleasant atmosphere, which is a defining character of the interior design.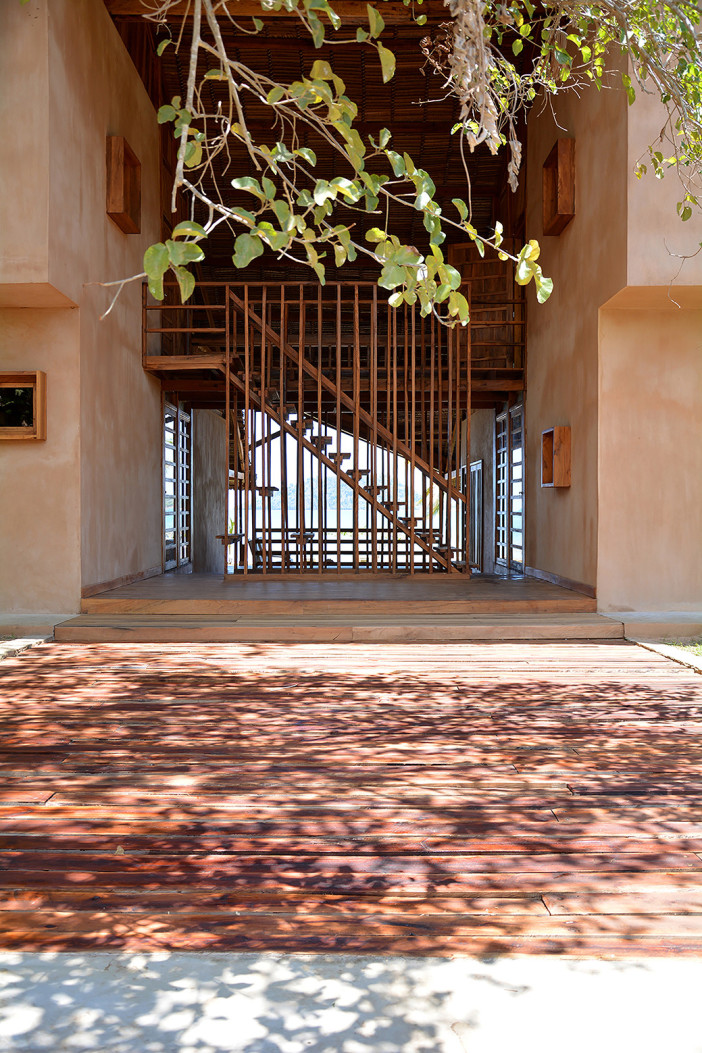 Each of the four volumes remains individually built connected by means of internal corridors and staircase sheltered by the diagonally opposite thatched roofs. The two volumes on the front are single tiered while the rear two blocks are double tiered, which make the inclination of the roof possible with varied opening flaps. Conversely, the upper level of the rear volume remains offset externally to the lower volume, thus creating a natural sun-shading device to the home.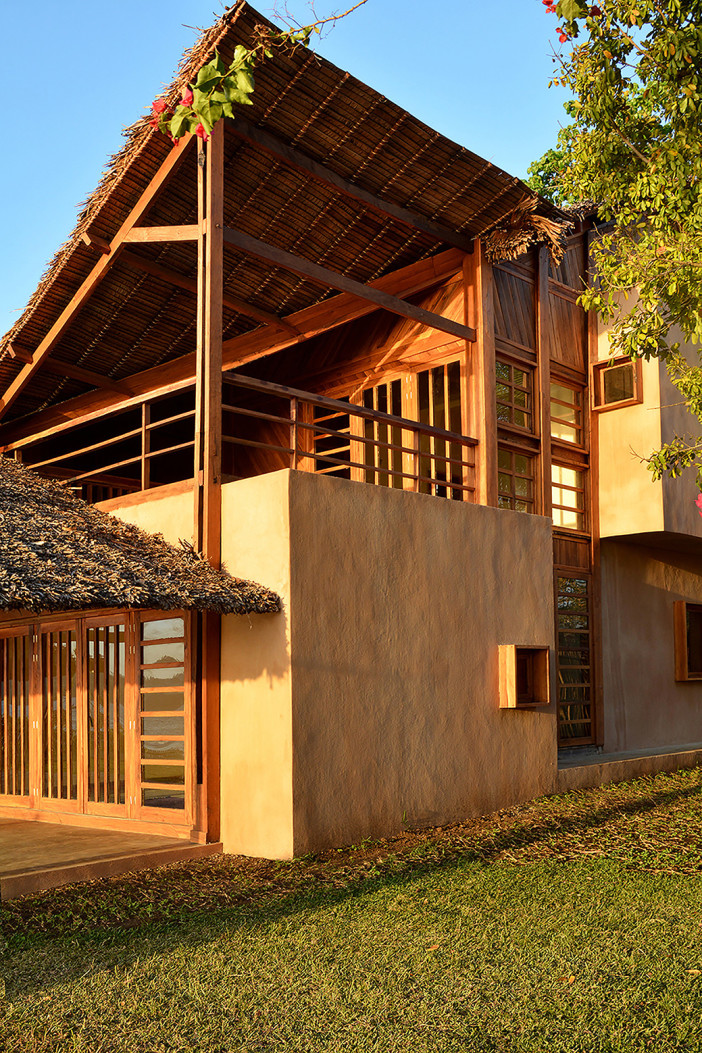 On the internal, each of the connecting pathways stands converted into a living space sheltered by the roof, in the most desirable direction for light and air. Moreover, each of the lower volumes dictates a specific role such as living hall, bedroom, kitchen and a bathroom while the upper tier has two bedrooms with an attached toilet.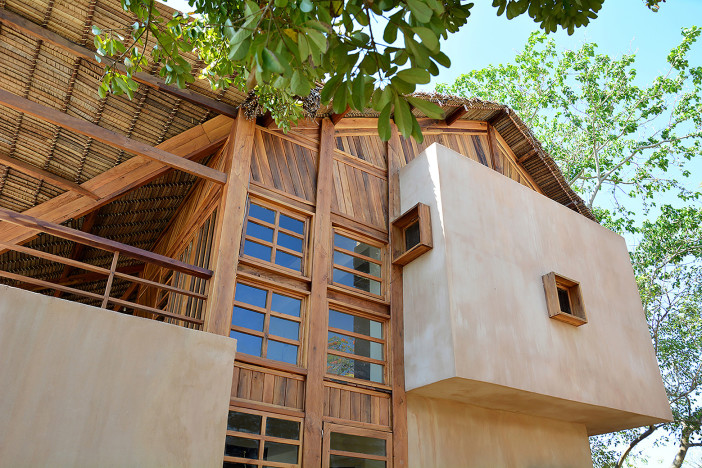 It is a very simple spatial arrangement where clarity in design, detailing in the woodwork and effective use of light and air come into a frame, with the visual dynamics of the mesmerizing sea. The use of woodwork in thin strips, with various gradations, creates an interesting visual, which is very unique, and natural in form and texture.
Overall, the home responds to the external surroundings, where circulation of air, light and nature, opens up a very warm and relaxed ambience, without the aid of any external heating and cooling unit.
Photos By : SCEG architects