Bridging nature with an eco-friendly home was a duel some task for Garrison Architects in the wild suburbs of Michigan in the US. The design task for the architects required them to create a dwelling unit that blended with the existing surroundings of the nature.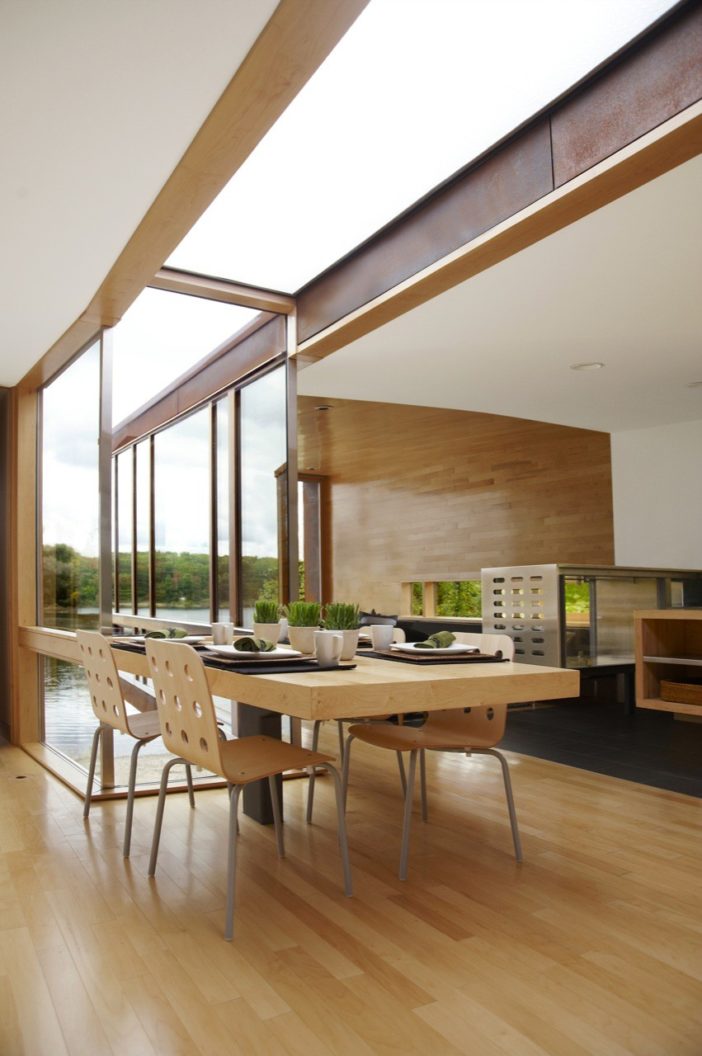 With a carpet area equivalent to 1000 square foot, the architects had to play around with design ideas and elements that brought about a subdued old cottage feel to the holiday home. The design process dealt with implementing simple forms of massed structure that created interlocking spaces to create a sense of privacy and enclosed getaways from the noisy urban streets.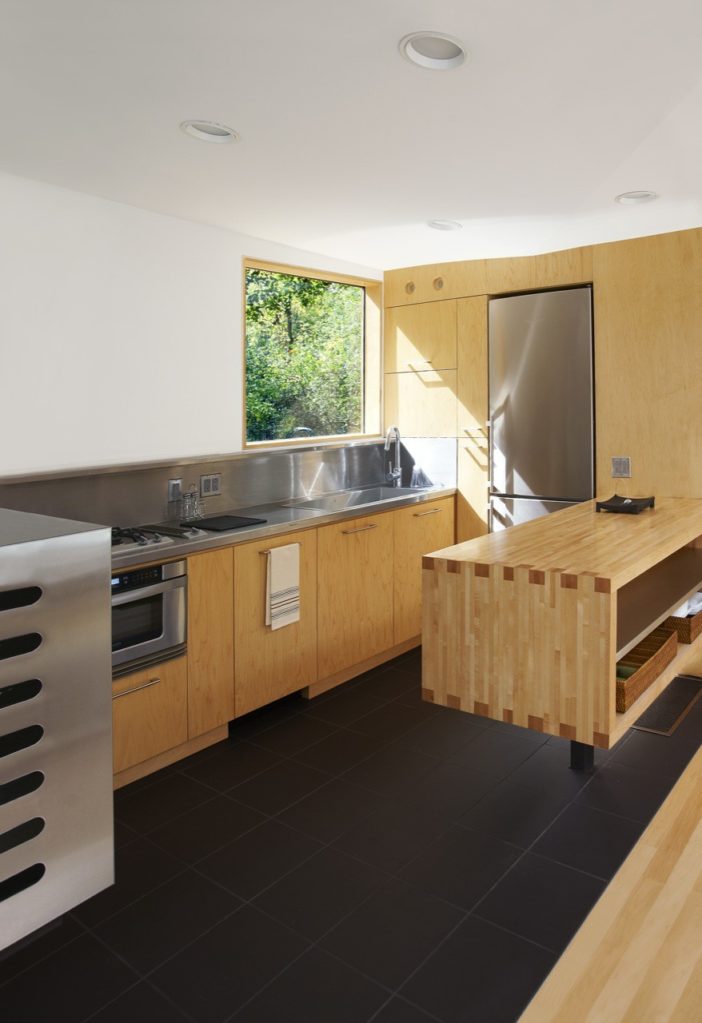 Interestingly spaced, the cottage house is raised on concrete stilts as two segmented modules in an X-shaped form. Each module represents an activity zone of the residence such as dining, formal living, kitchenette and a well-lit bedroom suite. The architects have employed the use of glass as an outer casing that lends light, clear unobstructed views of nature, and minimizes the loss of heat from the internal rooms.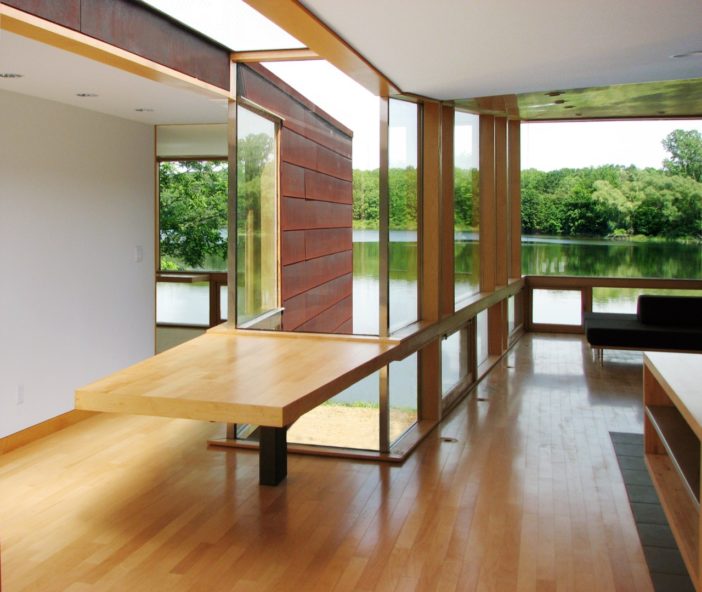 Other than glass, the use of cedar wood brings in a sun-washed look to the cottage that brightens the interiors, decked with in-built furniture. In addition to simplistic usage of materials, the Koby Cottage is erected using the Kullman Frame system (KFS) that is usually used for constructing modular units of up to 12 storeys. This frame system is a tubular steel frame that speeds up the construction process and cuts back construction and labour costs, as well. With KFS construction technique, it is possible to span longitudinal openings, and cantilever structures, as well. The Koby Cottage is designed to complete perfection that integrates modern construction practises with eco-friendly design solutions.
Photos By : Courtesy of garrison architects