Masquespacio, an interior design firm with its roots from Spanish culture, envisioned the restaurant Vino Veritas in the city of Oslo, Norway. Right from the start, this project focuses on creating a brand identity, which sets the stage for displaying an exquisite collection of unprocessed wines and tapas, the local brew drink of Spaniards.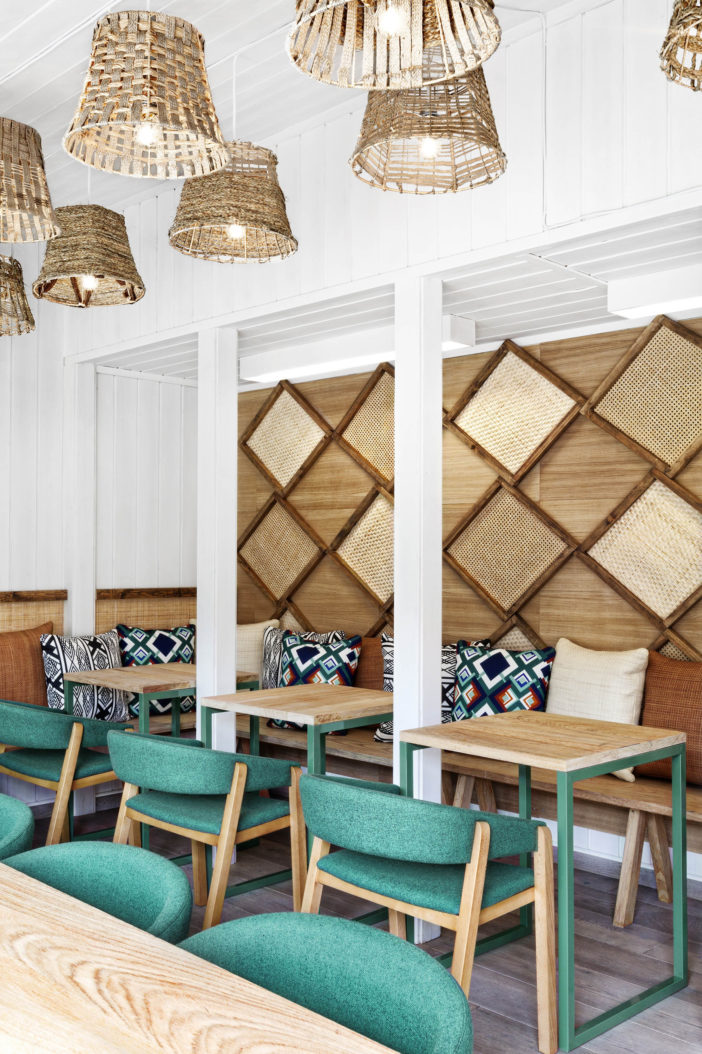 Interestingly, the restaurant collaborates with an organic vineyard in the picturesque Andalusian outskirts and is the first of its kind, to bring the original zests and tangs of the Spanish gourmet to the Norwegians. Again, equally inspiring the design is the use of textured wood panels sourced from in and around Norway, to adorn the walls and ceilings of the restaurant.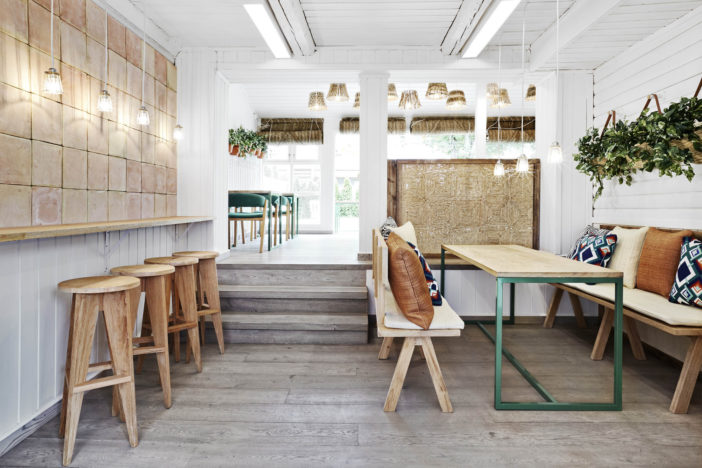 Moreover, the décor of the restaurant, initially kept native to the Norwegian region, transcends above the intended scheme and perceives as more of a fusion of Spanish culture with the Norwegian roots. In view of this, the use of long forgotten loggia balustrades, entwine baskets, venetian blinds, clay pots, and tiles, quite native to the Spanish culture, enhances the aesthetic quotient of the restaurant.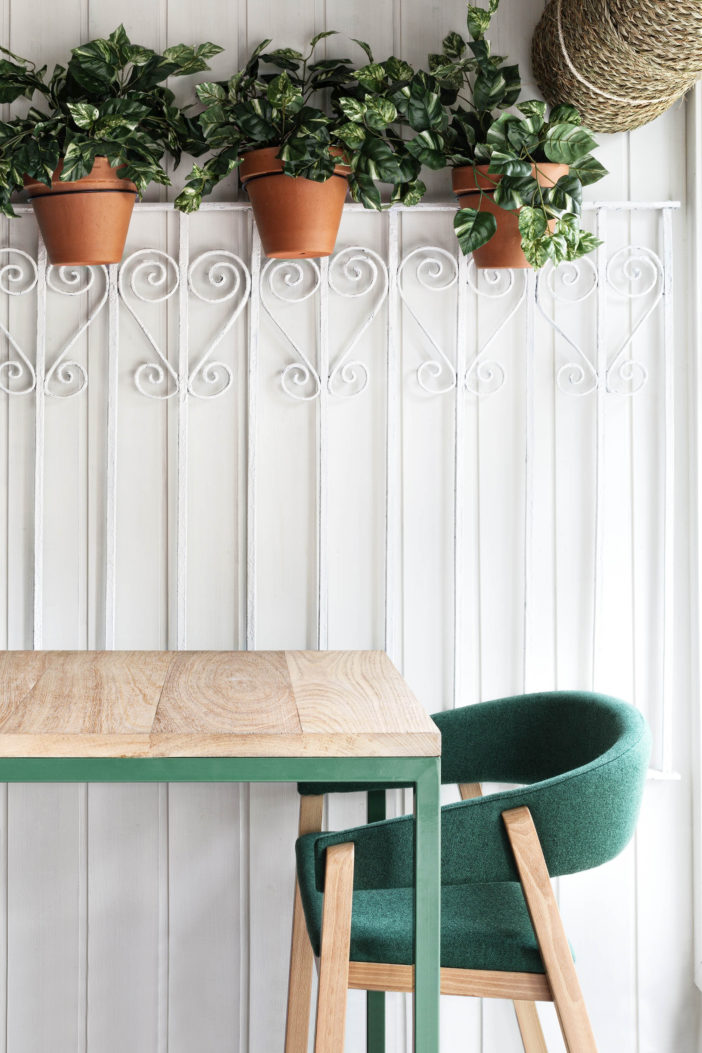 In addition to these ornate elements, another compelling visual is the intricate artisanship of the bespoke tables and chairs arranged through ought the restaurant. Moreover, the emerald shade of the fabric used for the upholstery of the chair, complements harmoniously with the green potted plants hung on the railing. Further accentuating the ambience is the use of multi-coloured cushions with abstract patterns that brings energy and liveliness to the décor.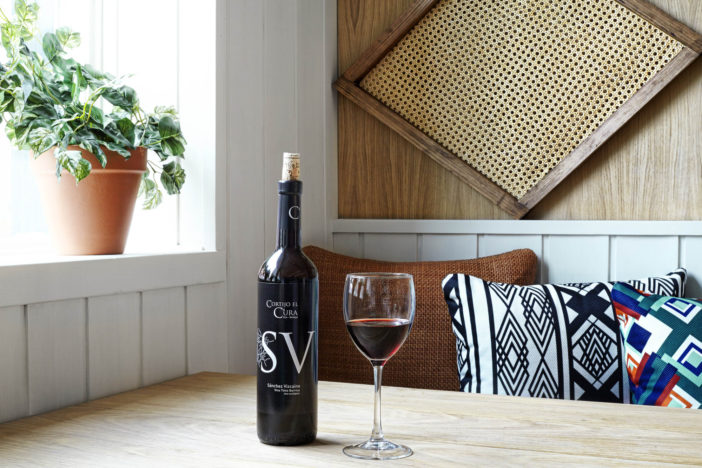 Essentially, the interior decoration is a play of fabrics, plants, and wooden boxes along with wine bottles, which steal the limelight of the décor. Again, not to forget are the vibrancy and warmth of the décor that stimulate the senses and palate of the Spanish gastronomic food that is scrumptiously delightful to savour.
Photos By : Carlos Huecas , David Rodríguez