The Ecological House, designed by NOEM Architects, in Brazil, is a passive and sustainable home built on the science of climatology and technical proficiency. Being an all-embracing digitally conceptualised home, the entire structure stands fabricated from wood with optimised regulators for various functions.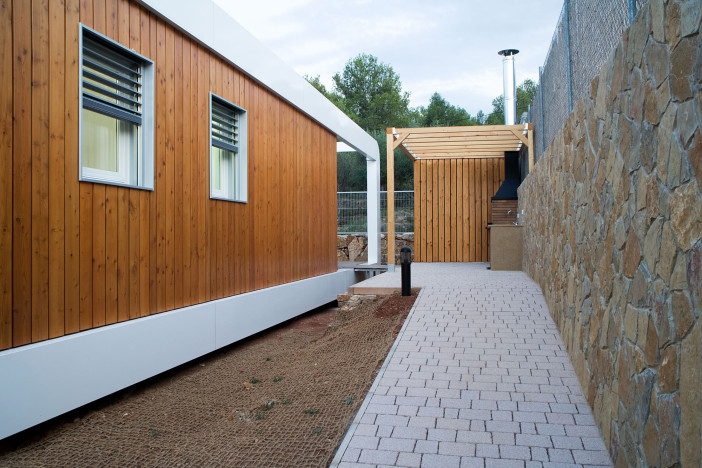 To execute the task of construction, real time CNC machines digitally enabled an intrinsic role in cutting and fabricating the wooden sections for erecting the structure. As a result, time and labour, along with minimal loss of materialistic resources, helped to reduce cost constraints largely. Moreover, the use of reprocessed wood and other recycled materials aided in improving the energy efficiency of the home.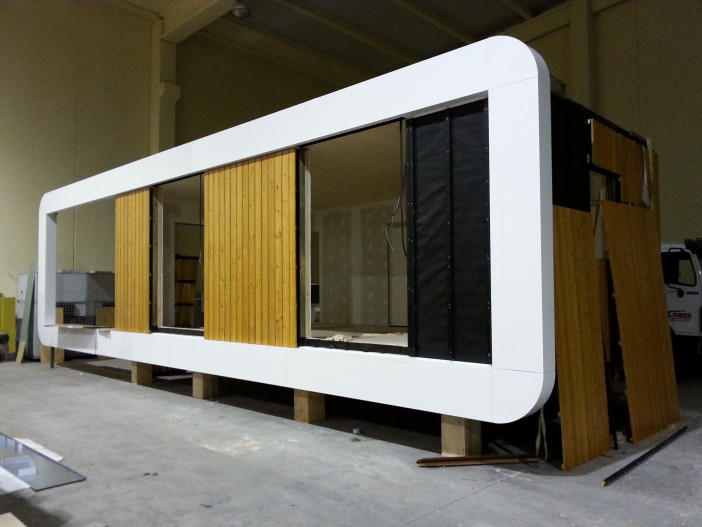 Alternatively, the controls for constant functions inside the home remain directly linked to domestic automation systems to conserve energy. These functions relatively adapt to the surrounding environment and enable a comfortable atmosphere, to envelope around the home. Automation systems for heating and ventilation ducts, water diffusers, lighting fixtures and cooking appliances stand regulated by sensors.
Primarily, the plan encompasses two wooden compartments built on-site with fabricated structures. These built-in sections set the stage for an open portico, which stands shaded by a digitalised canopy at the entrance.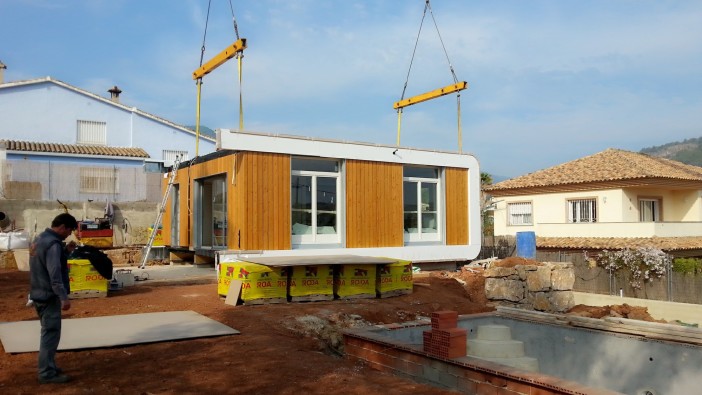 Likewise, the larger of the two compartments makes room for the family to live, dine and cook, whilst the smaller area transmutes into a sleeping space with a reading room. At a closer detail, these wooden fabricated structures stand insulated with a lumber filament for thermal insulation. In addition, larch wood remains generously used to clad the exterior structure of the home.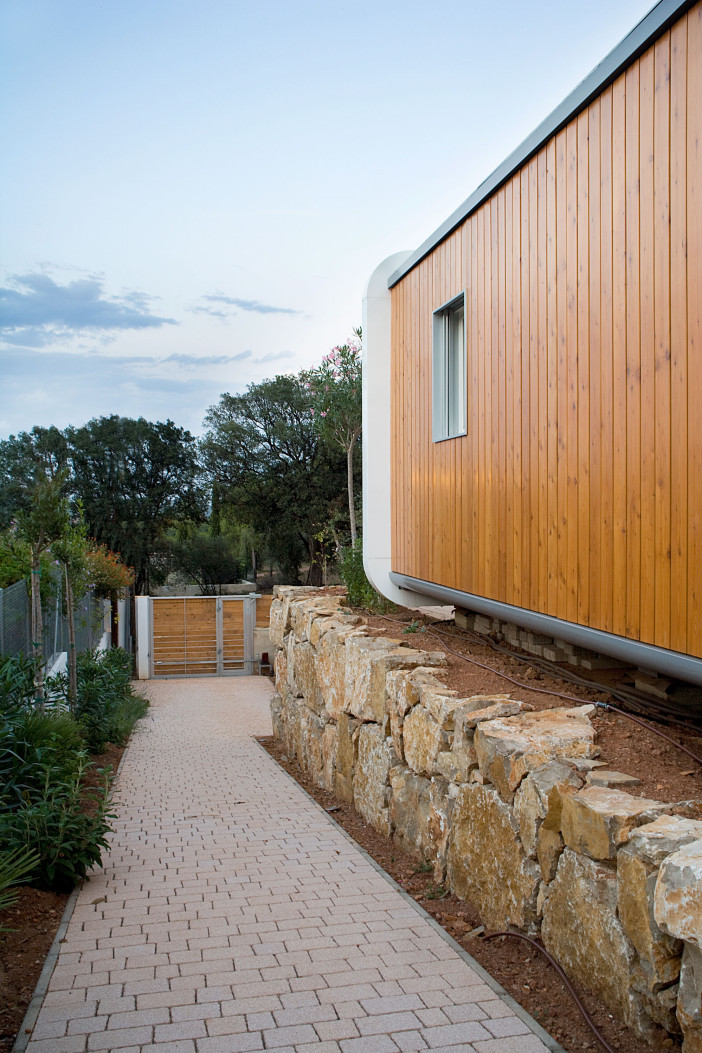 Overall, the home saves a lot on energy by regulating the internal warmth of décor and provides real pace sensors to activate various domestic functions. By large, an intelligent and passive designed home with a low carbon footprint for an environmentally aided modern day structure. All those looking for sustainable design ideas can find some inspiration from this amazing house.
Photos By: Meritxell Arjalaguer