Designed to be a perfect dream home, The Edge House is a large house spreading to an area of 10,000 square foot. Located in Aspen, Colorado, the house has been designed by Studio B Architects with main architect being Scott Lindenau. With two years gone on the building and designing process, this house is a perfect example how designs can work wonders. There is an indoor pool and a public zone, along with a private and service wing. The public and private areas are connected by a bridge, while the numerous terraces offer stunning views of the landscape around.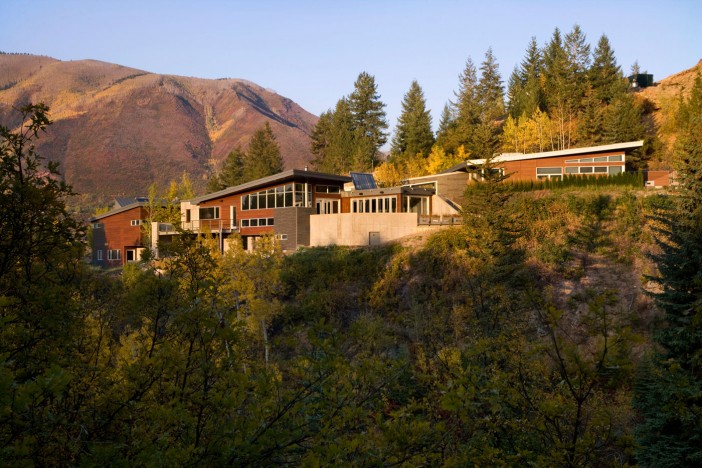 For the exteriors, the designs have used mixed materials such as metal roofs, storefront window system and zinc siding. The entire interiors are also a mix of varied materials including marbled floors, plastered walls and wooden and metal beams. The house has very large windows in all rooms, ensuring light and heat comes inside in every corner. Some portions of the house are designed in simple wood with matching furniture. For the design of furniture, there are some segments that are customized to the needs of the house, while for the rest, modern style readymade furniture has been used. Parts of the staircase have been designed in wood.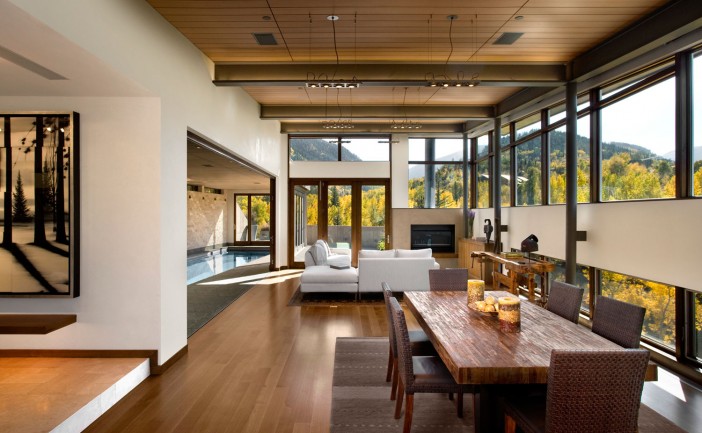 What makes the beauty of the interiors truly catchy is the use of lights, where there are food lights along the stairs, hanging lamps and pendant lights used with regular LEDs. The interior pool offers space indispensable for privacy, and the extended areas surrounding the house has fireplace for some essential fun in the outdoors. Stunning and dreamy of sorts, The Edge House is a perfect work of architecture and is spacious and sophisticated.
Photos by: Raul J. Garcia