Curtains fill the room with inspirations! Great curtains are ideally supposed to highlight the room's best feature – the windows, without dominating the other elements and going in sync with the dynamics of the room. When decorating, curtains can be tricky to choose; following these simple rules can be an easy way to make a smart choice for the drapery. Let's see how:
Rule 1: Use semitones or similar tones in different fabrics: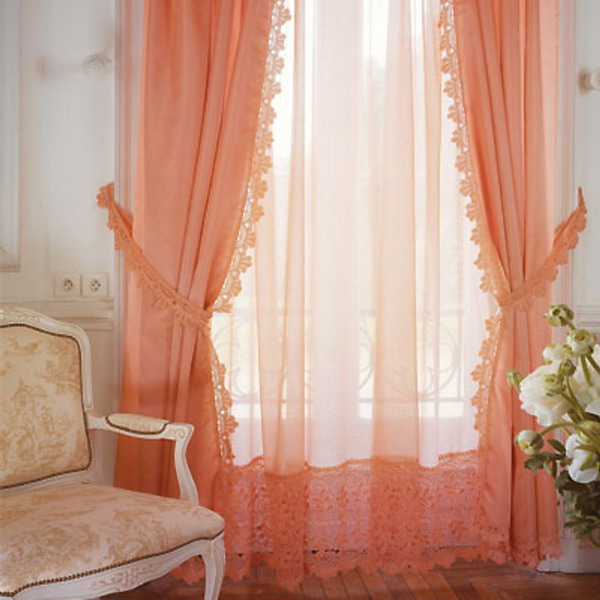 Employ the main curtain color to some work – choose two layers in gradient tones of color, or pick two textures to underline the slight and subtle difference between both. This is a lovely look, can be versatile in use and suits almost all windows without much effort.
Rule 2: Same color palette, different patterns: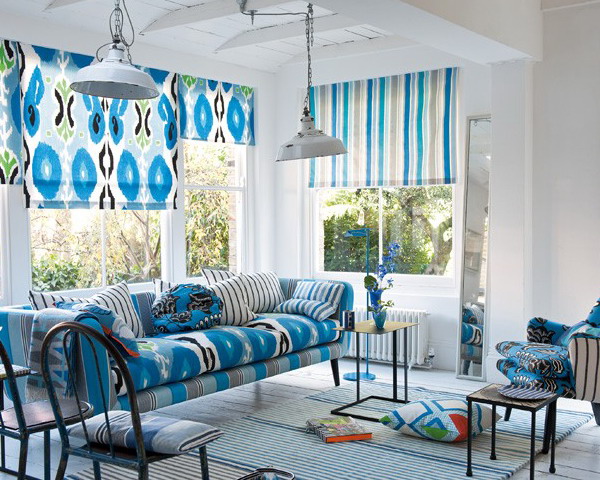 Choose a single palette – maybe a subtle blue or yellow, and work on the two curtain layers in different patterns, which contrast yet complement each other. One is safe playing with a combination of flowers and lines or checks and stripes – actually stripes go well in contrast to even the plainest of the curtains without going loud or overboard!
Rule 3: Color block + pattern: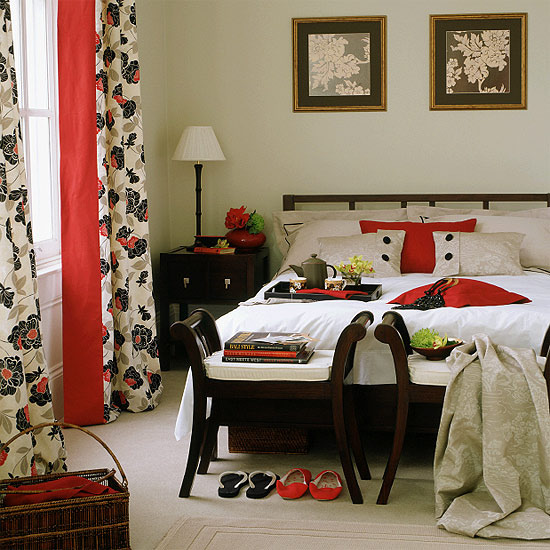 Keeping one layer solid color or color blocked and the other one with a pattern – bold or mute is a great way to highlight the window, as well as be very practical for blocking out excess light and giving ample privacy without marring the look of the room. Siren loud colors work too well in this style.
Rule 4: Match the theme: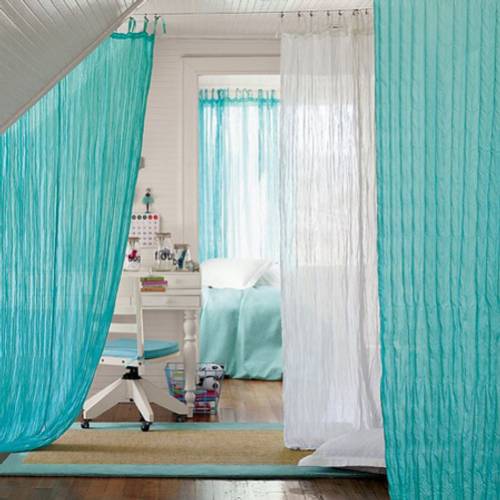 Choose a color duo, which goes perfectly in sync with the room's color scheme. For this, observe the colors in the room for inspiration before you make a choice.
Now we have seen four rules regarding making a curtain choice for the room. Every room has a character and it is first and foremost that one matches the feel of the room before taking the plunge for a curtain choice. Think about these rules when going for curtain fabric shopping. Have a look:
Rule 5: Mix neutrals and the bright: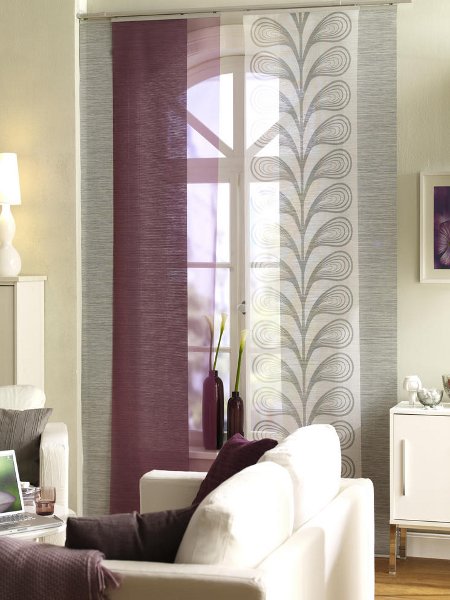 How about picking a regular neutral shade like coffee, beige or grey, maybe with a little sparkle woven in the fabric and mixing it up with a peppy number in bright orange, turquoise, fiery red or mauve? It is extremely easy to even change the bright curtain from time to time for a fresh look.
Rule 6: Peppy cocktail: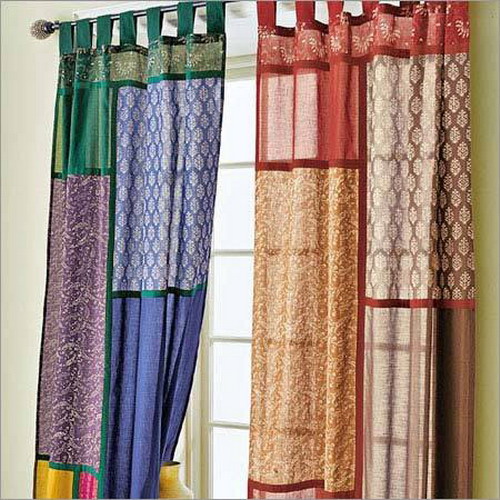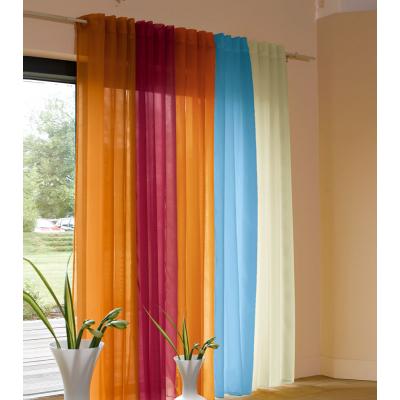 Give up the mutes, go for all bright! Pick two or three very fiery shades, mix them up and enjoy the bold and beautiful look they give your large window! Works well for huge windows. But avoid if your already have some bright colored walls around.
Rule 7: Creative drapery: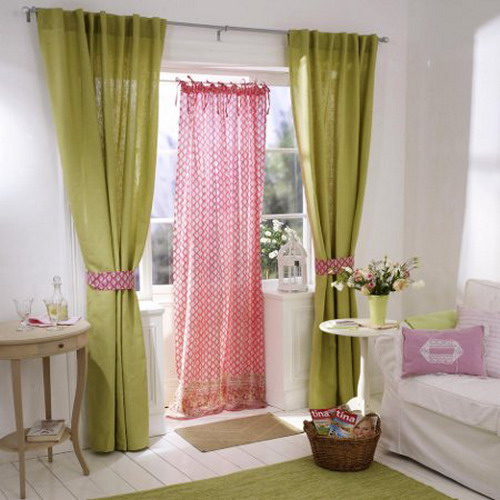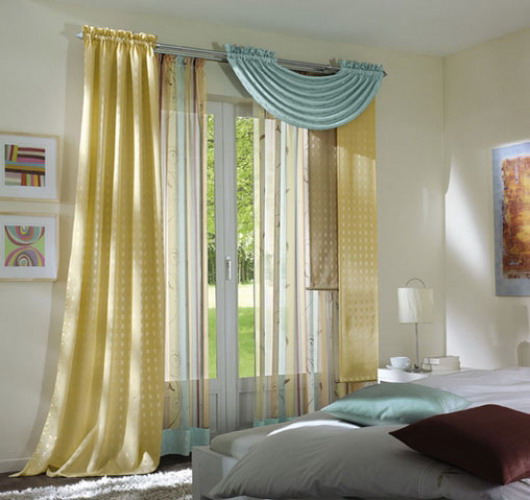 A very smart window makeover involves two things- a great fabric choice and how you drape it. Get creative with the style of drapery. Also, go for theme based windows like garden theme – with flowers and greens, festive theme – reds and blacks in moderation or anything else that catches your fancy.
Rule 8: Combination curtains: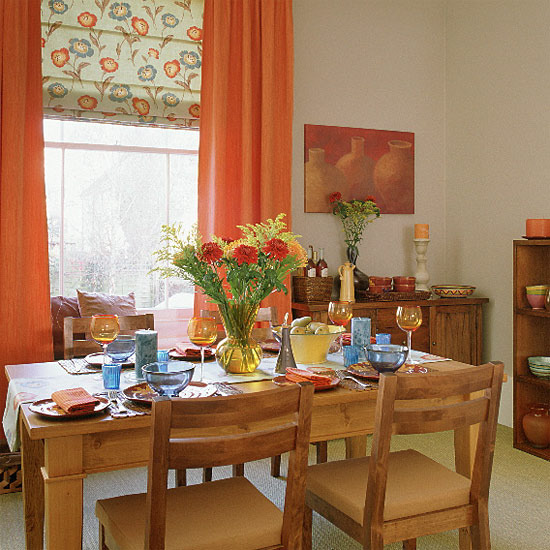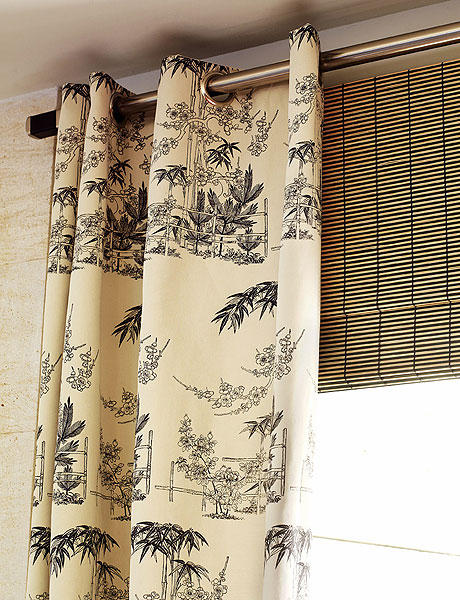 Combine the regular fall curtains with creative blinds, Japanese curtains with bamboo and matting and roller blinds. The stark difference between the styles leads to a great visual appeal. Just be careful about the fabric choices; it can go really wrong if one is not careful. If one of the components is plain, the other one is to be bold and attractive, the key rule applies.
Have a gala time decorating; now you have all the rules for working around curtains. Be as open and innovative as you can for trying out new fabrics and styles!