Located in Tribeca, close to Manhattan, New York, En Vogue is a stylish apartment that works for it elegant designing and creative looks. This is an apartment having three bedrooms with two bathrooms, beautiful set in a modern cover with the touch of the classic world. The place was originally a 19th century warehouse, and the large hardwood beams are still intact that gives the house a very antique old look. The entire flooring of the house has been done in honey-colored wood for a real and warm feeling.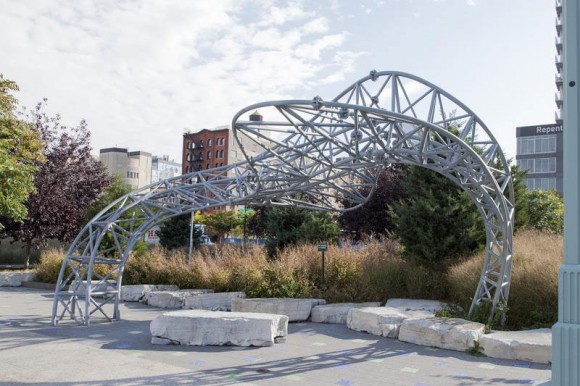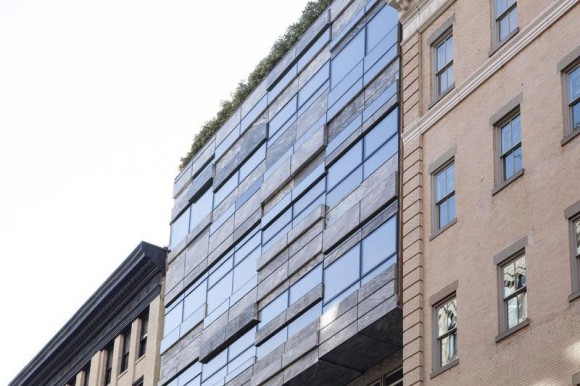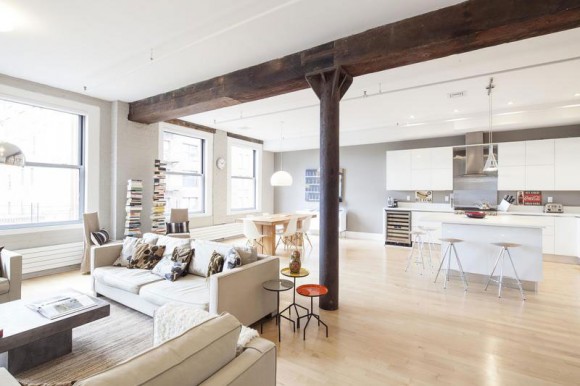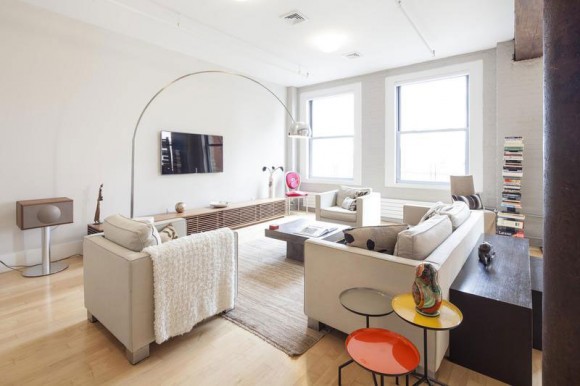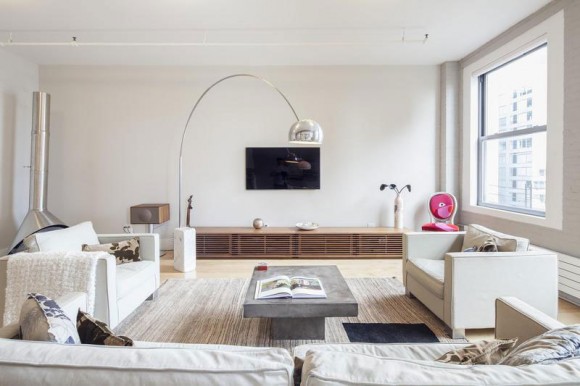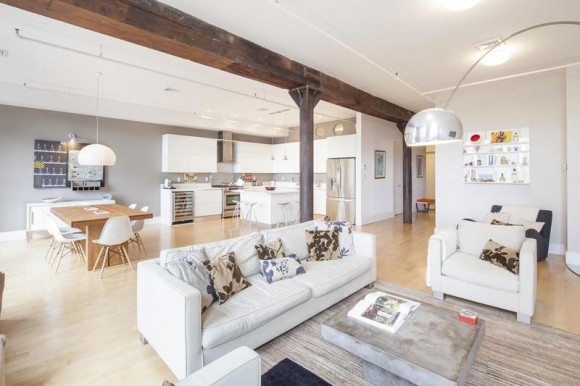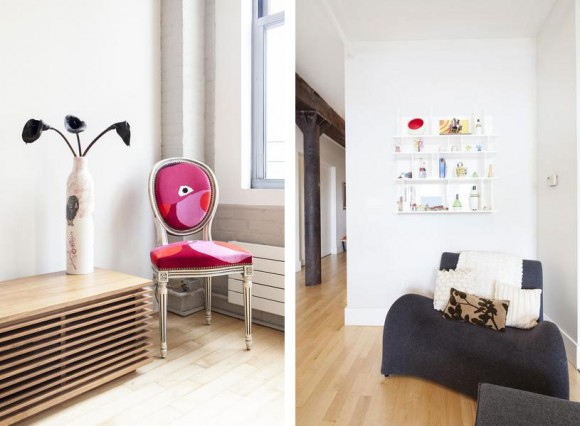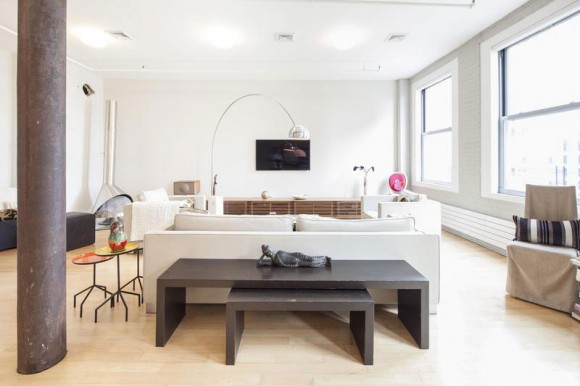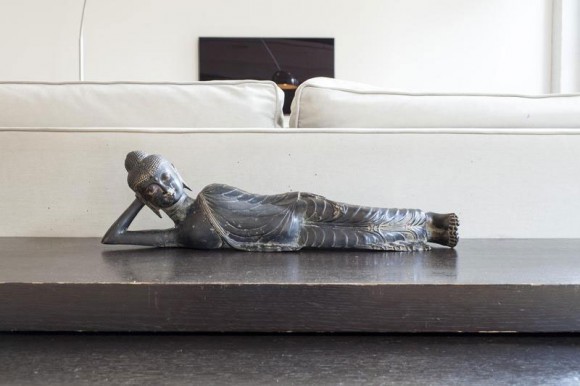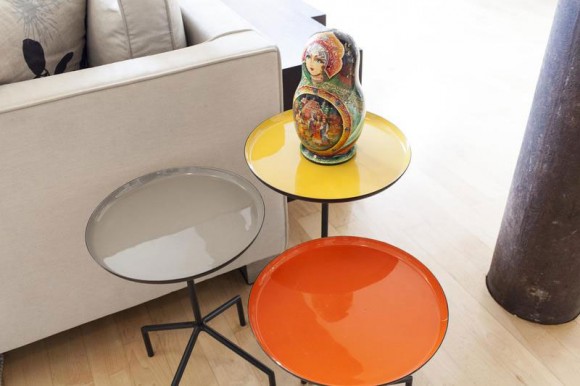 The living room of the house is one of its kinds featuring a large concrete coffee table and matching sofa lending unparalleled support to the neat white walls. Moving to dining area, the well-chosen teak table combined with Eames molded chairs are beautiful and stunning, while the kitchen has a large number of glossy white cabinets and appliances in stainless-steel. The bedrooms are equally good in terms of designs and styles, with nice grey walls and matching wooden furniture. There is also a room for the kids, designed intentionally with a lot of colors for moods and learning. The room includes a study area for the kids along with a smartly designed bunk bed in white.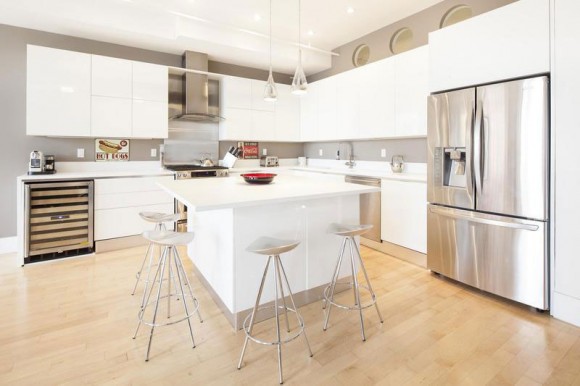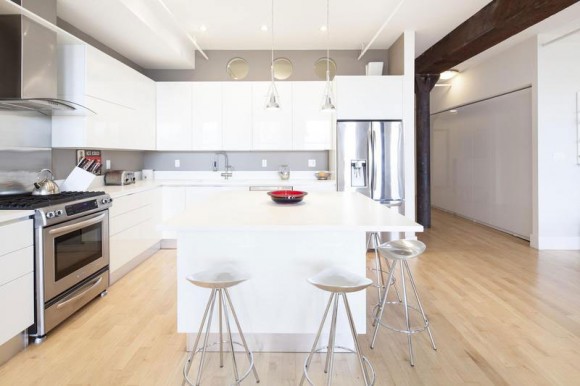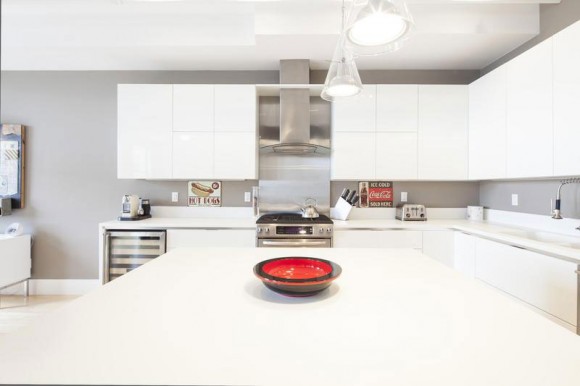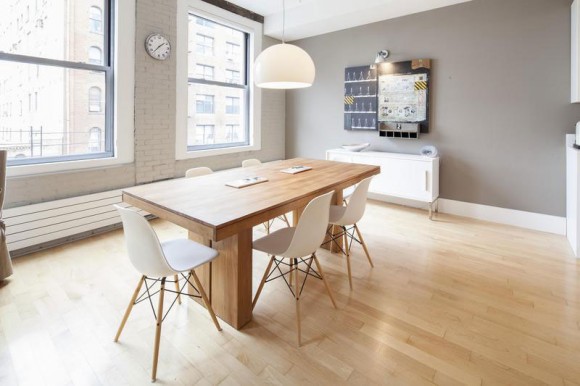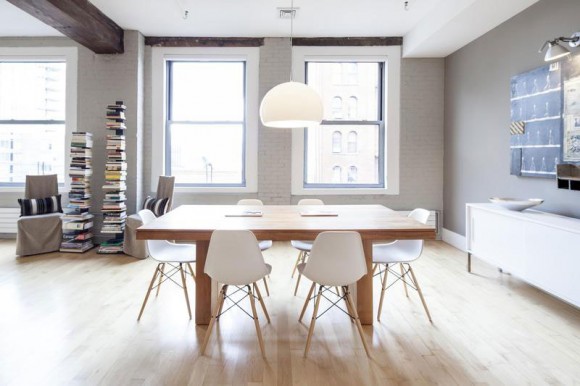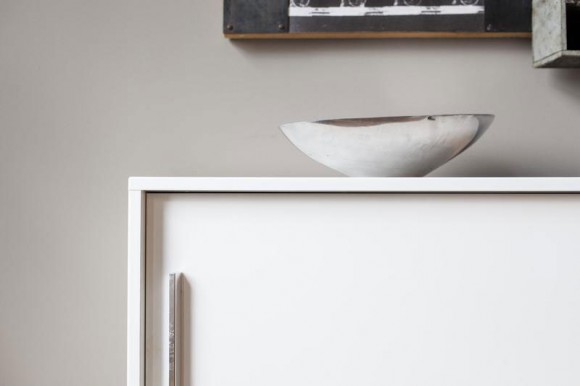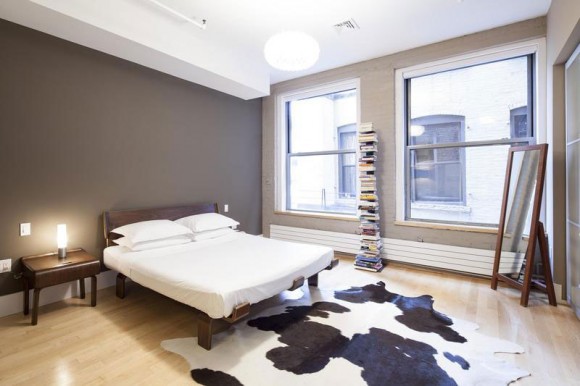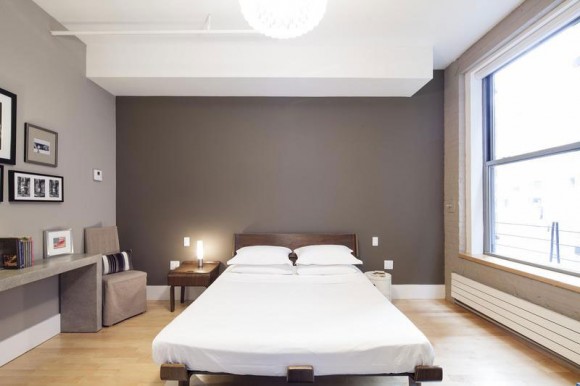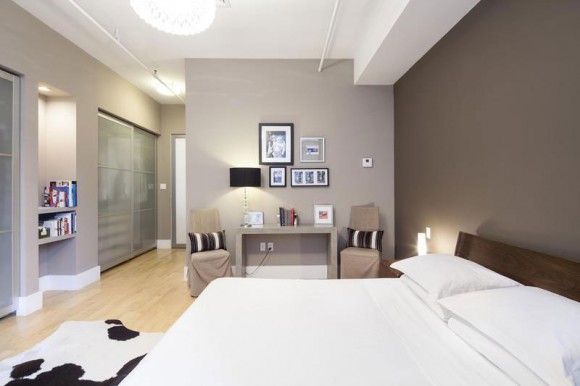 Just like the apt choices for furniture in every room, the lighting solution is equally likeable with lamps, hanging lights, wall lamps and source lights used in a neat balance. The large and extended windows in each room ensure ample natural lighting during the day time, while the efficient color combination for the interiors are good for night lighting. Creative, splendid and truly stimulating, this is a fashion apartment with a difference.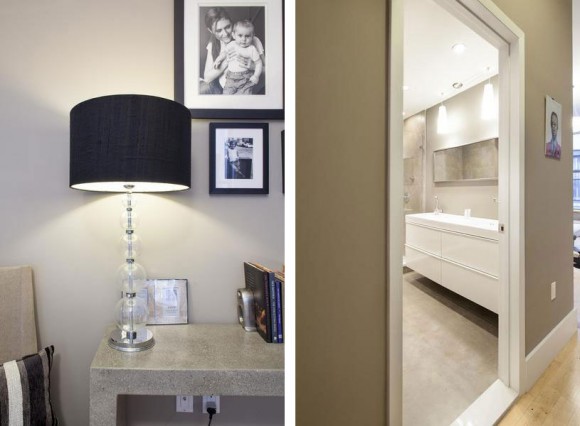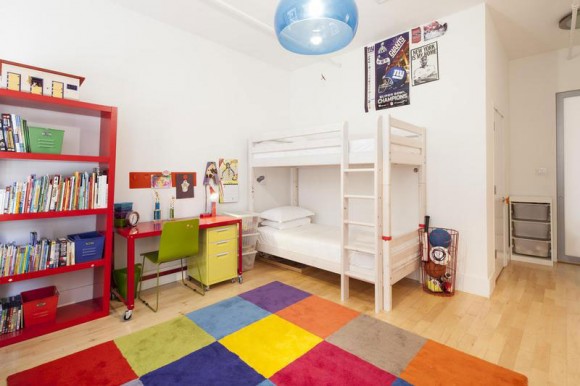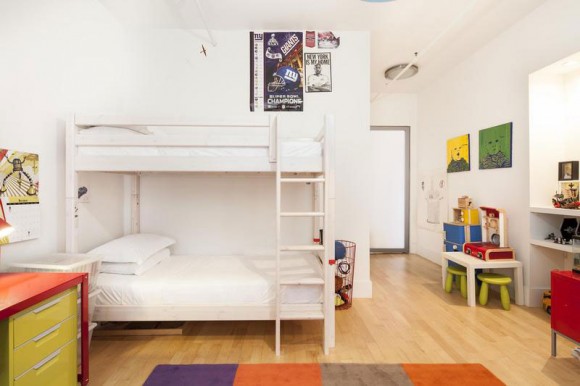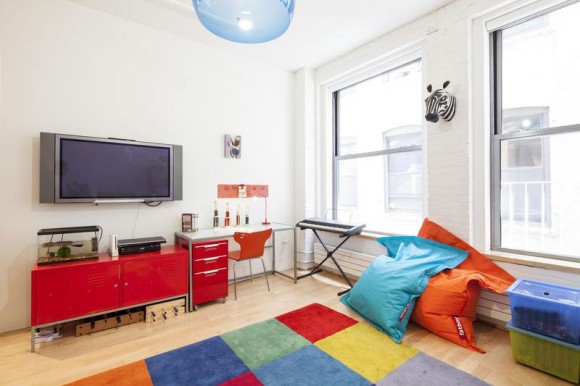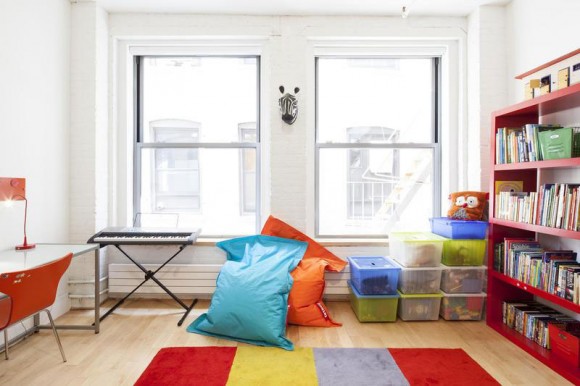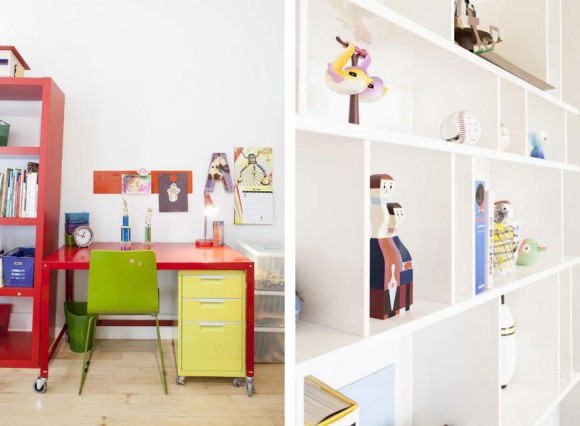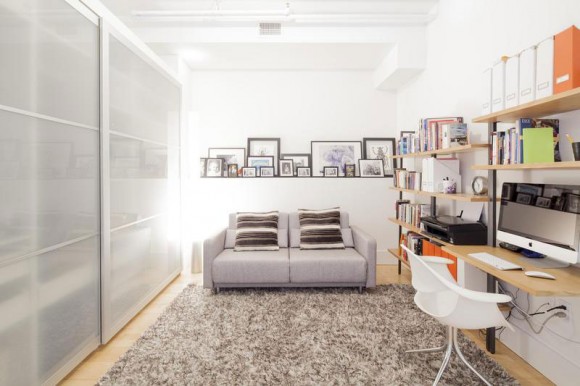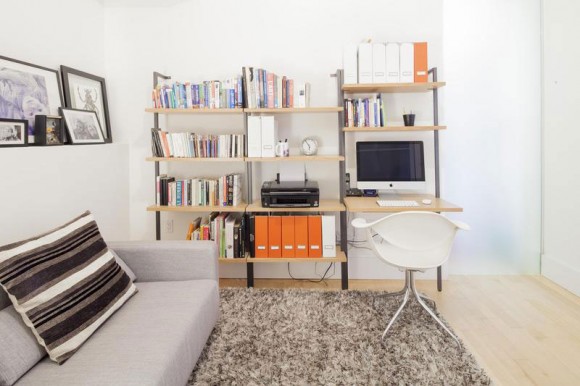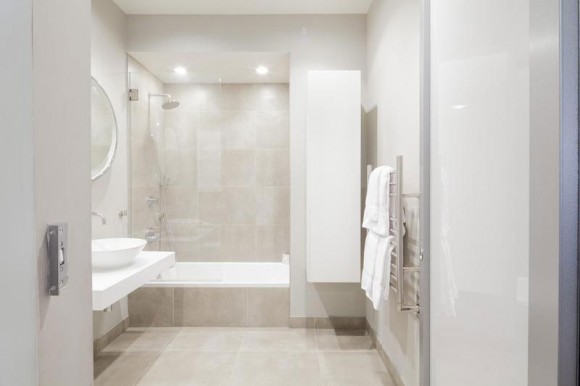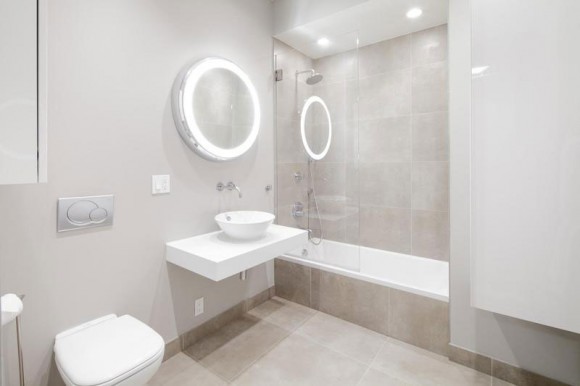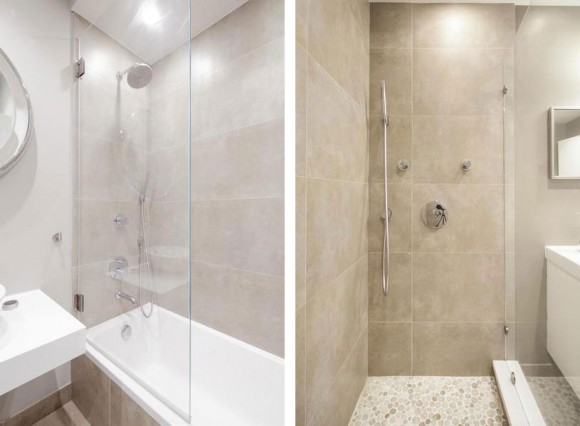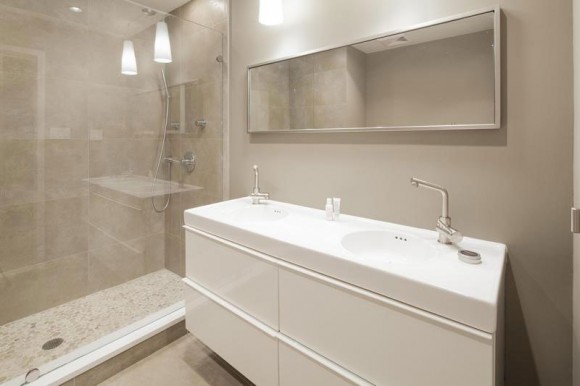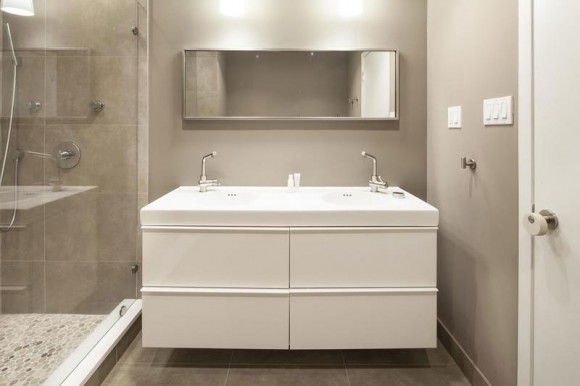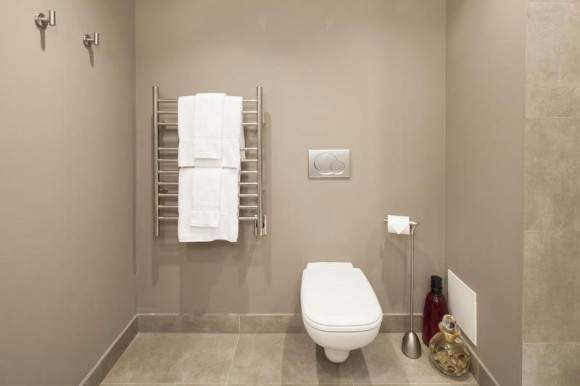 Photos courtesy of One Fine Stay