Australian design studio Bourne Blue Architecture has conceived and completed many projects, and this unique Elizabeth Beach house is one of the best assignments that deserve a mention. Located in the beautiful region of Elizabeth Beach, Australia, this property has been designed keeping the needs of privacy and open space in mind. While the east side of the house is open for allowing the best views and natural lighting, the western façade has been obstructed by timber for privacy.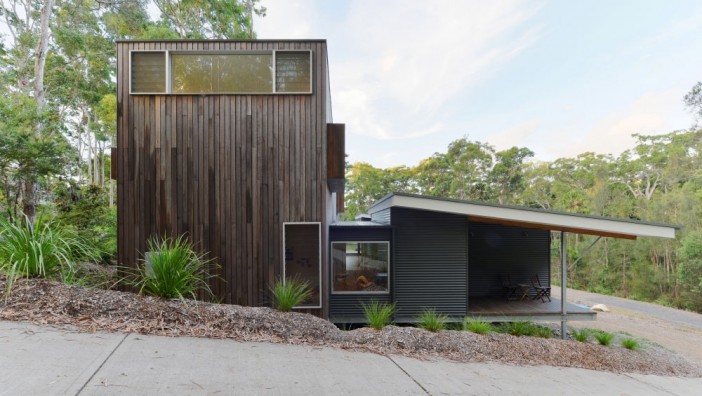 The use of timber on the western side is an excellent choice as the house gets screened from the houses and has more options for designs on the east. All the living spaces of the house open up to a grassed area or to an open or roofed deck, ensuring there is ample to do in every season. The upper part of the house has been designed for adults, and the use of wood in most parts of the house is palpable and truly functional. The flooring has either completed in simple wood or in the concrete style, while walls are in a simple white for a smooth finish.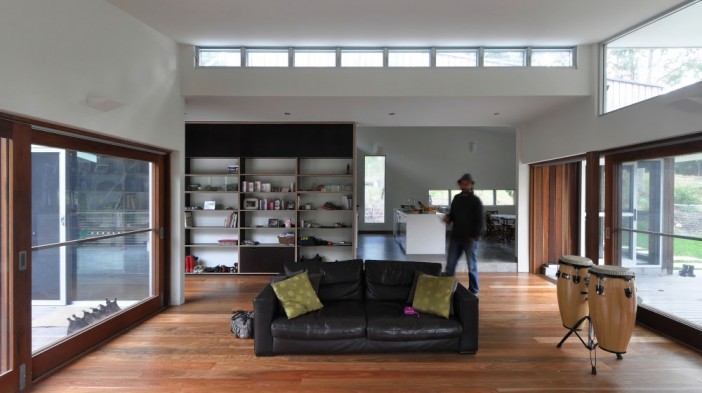 The interiors of the house feature a long hallway, which has numerous racks for storing books and magazines, which shoes the level of functionality in each corner of the property. The rooms are designed with furniture having simple lines but truly in the contemporary style, while the lighting is straightforward but elegant for all portions. With a few ceiling lights and some mounted wall lamps, the setting works perfectly for all moods and occasions.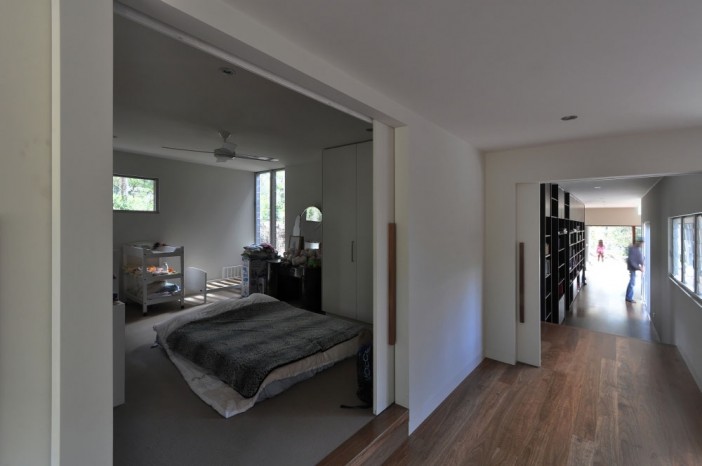 Drawing lines of privacy and making the most of available views, this home by Bourne Blue Architecture works in more ways than one.
Photos courtesy of Bourne Blue Architecture