There's no dearth of stylish living room furniture within your vicinity but what's upbeat and unique about the Gloss collection by London Furniture is that it fits many design concepts and ideas. Whether you are going for a modern, contemporary or classic look, these designs will maximize your living room space and create a welcoming atmosphere where a family can relax and unwind. Here's one stop shop that enables you with great deal of flexibility and choice from design to installation. Take a look at what's in store for you that will keep you spell bound.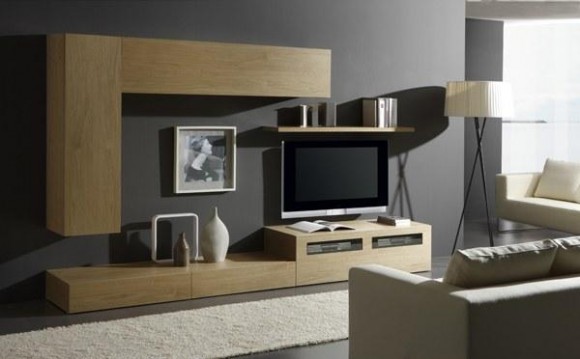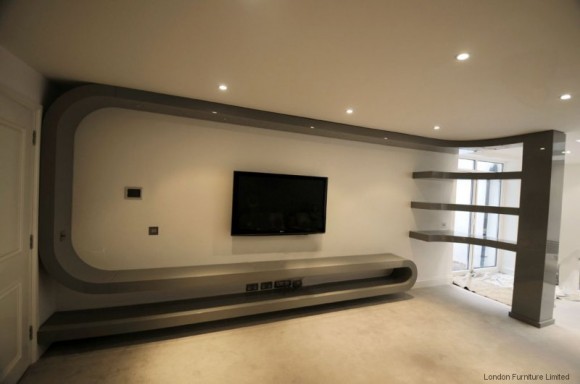 This Gloss Tv Unit is ultra-contemporary and very uniquely designed. The living room is a spacious one and thus the entertainment unit has been beautifully designed and installed. The gray gloss enamel and pot lights against the white walls add glamour and enhance the aesthetic appeal manifolds.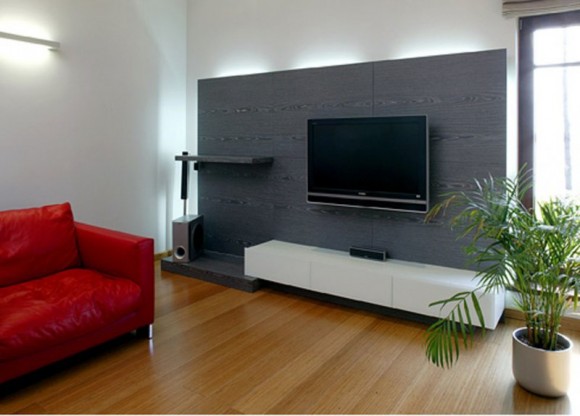 When you want to create an impression and make a statement then add some splendor to your living room with this Modern Tv Unit with Glass. The unit has dark slate gray and white gloss shelf that is highly contemporary and asymmetrical in design. The contrasting bright red couch provides that high level of flamboyancy to the entire setting.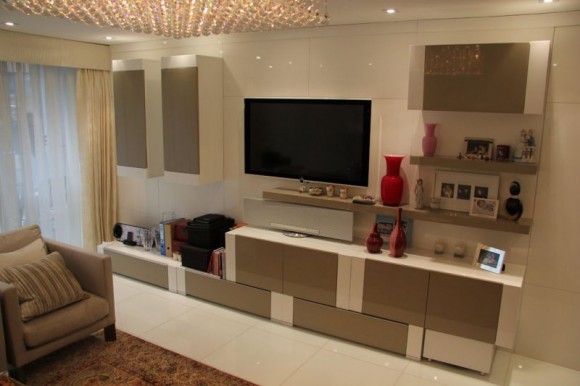 The Kind of setting this living room portrays is that of a sophisticatedly designed room because of the sheer presence of this High Gloss Tv Unit. Contrast gloss backsplash and shelves reflect light and creates a star twinkling effect. There is ample room for stacking and storage of decorative items. It would surely be a cherished experience every-time you step into your living area.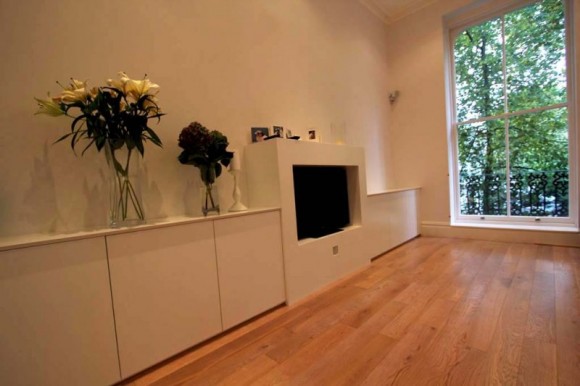 Among some of your best imaginations for a living room would be an arrangement based on some of the most contemporary and luxurious experience providing concepts. The Sprayed Furniture Tv Unit is classy and yet minimalistic with a very sleek and modern look. The low lying unit for Tv is the focal point for a large living area where the accompanying furniture can be low seating.