Located in Seattle, Washington, the Engawa House has been designed on two levels by designer studio Sullivan Conard Architects, based out of Seattle. Unique and extremely well placed, the house boasts of exceptional interior décor ideas among many other things.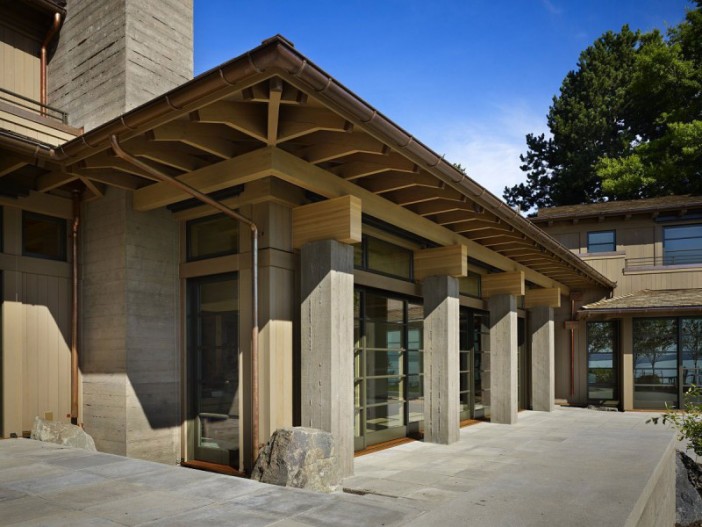 The exteriors: The beauty of the house firstly comes from the point that it's a lakefront site. With rock and timber being among the main materials on the exteriors, there is no way that one cannot fall in love with this house. The owners of this property are from the timber business, and needless to mention, there is ample wood work all through the house, starting from the exteriors to the interiors. The design and architecture let in a lot of light with numerous windows at both levels, which is a definite highlight.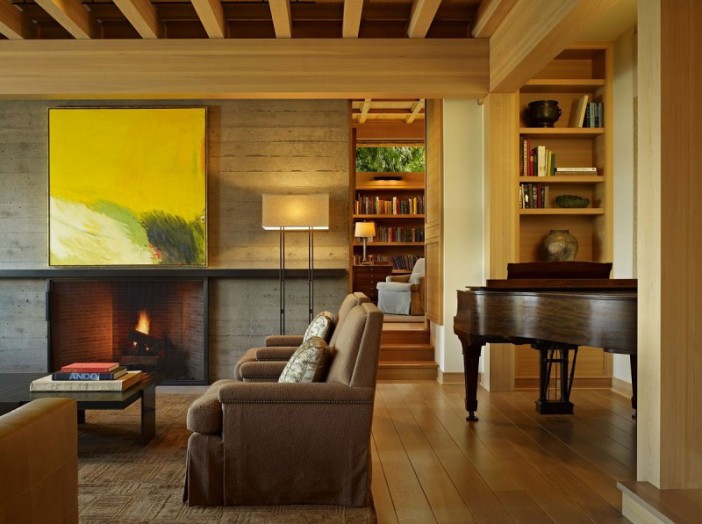 The interiors: The interiors of the house look majestic from the use of wood all around, almost in every corner. From the amazing work of wood on the ceiling that is designed for style and sturdiness to the flooring in a lighter color, the choices are varied but retain the essential beauty of the material. Also, the glass openings have wooden beams, and most of the furniture storage options are in the same color for a matched feel. The rooms also include a lot of paintings, artifacts, and other items such as a piano and fireplace.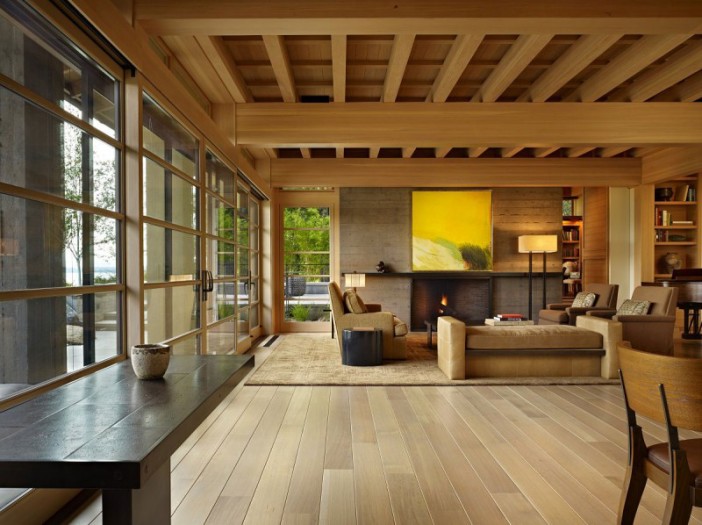 Furniture and lighting: Not expensive, but utterly stylish and contemporary, the furniture choice is more about warmth than anything else and blends in extremely well in the structure of the house. For the lighting, the choices include freestanding lamps, table lights, as well as, LED lights embedded in the ceiling.
Photos by: Benjamin Benschneider